Market Update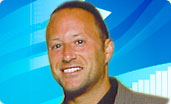 Each evening Avi Gilburt provides in-depth Elliott Wave analysis on the emini S&P 500, with occasional coverage of the U.S. Dollar, VIX, oil (USO), gold (GLD) and silver (SLV). Articles are made available on this public page 72 hours after posted live for our subscribers. For Avi's latest market update, along with his intraday "wave alerts" and live member discussion forum, please login.
Bulls lost control today when 1855 ES was taken out, which was the key level that I needed to see hold in order to confidently maintain an impulsive structure off the low earlier this week. The breakdown that followed clearly proved that the recent bounce was only corrective, since price has now printed a new low for this week. The question now is how much lower can we go? 1830 was noted as an important level to watch in the trading room today, since it represents the .
Author: Garrett Today we saw nice follow through up in the ES as expected based on indications of a low in place yesterday. Now that the bottom end of the target region that I laid out in the last market update has been hit, we have a decent amount of price action in place to gauge whether this bounce is corrective or not. First, the reaction to the FED minutes today was a positive sign for the bulls and the red count on my chart.
Today in the ES, after getting a quick spike this morning below the low made yesterday, price made a strong recovery in what looks like a micro impulse off the low. Because of this, and the fact that price appears to want to close back above the trendline support that was recently breached, probabilities favor that we have a local low in place, and are beginning our bounce in either wave (ii) or b of the blue count, or potentially something more bullish in the red count.
Author: Garrett Today's price action in the ES and further extension down from the Friday high was another "victory" you could say for the bears, primarily because it knocked one more potential bullish count off the table. At this point, I really only see one potential bullish count left that can still take price to a new ATH in the coming weeks.
As I noted earlier today, I am not feeling confident about a deep retracement back up for gold at this time. In fact, with as weak as it has been, I am strongly considering that the next move higher - if we can even get it - will be the c-wave of all of wave ii. That means that it becomes less likely that GLD can extend much beyond the 127/128 region.
I have to admit that many bearish set ups that were very clear invalidated over the last year or so. The one I posted today in the room in the last hour is one that is not anywhere near as clear, but does have some potential bite. Yet, as I have said over and over, until the 1870ES level breaks in a strong impulsive move down, we have no confirmation that a top has been struck in the yellow count, and all we are seeing is a purple wave 4.
Whether you view this market from a bullish bias, or a bearish bias, you must take note of one thing: 1870ES must hold as support for a truly bullish run over 1900ES. Any break down below there will have me very seriously in the yellow camp looking for the lower target region in the low 1800's next. While we may still have the potential for an ending diagonal in the purple count, we will have to see if the market drops in an impulsive or corrective manner below 1870ES, if it even does.
As we expected another push higher today, I did not quite expect we would test our Main Resistance region as we did today. Although we did get a spike and reversal at the high a point over the resistance region, the market has not signaled yet that it is going to turn down in a meaningful way. What the spike up did do was invalidate the prior yellow count, and has left us with a potentially larger yellow (b) wave. In fact, the 1880ES level is where the c-wave of the yellow (b) would be equal to 1.
With the GLD leaking lower all day today, we still have positive divergences on all time frames at this time. For this reason, along with a complete 5 wave structure off the highs, I still have to assume that we will see a bounce. Again, until we see a STRONG break of 123, with heavy selling volume, I cannot assume we have a nested i-ii, 1-2 structure to the downside. The market will have to prove that case to me by showing me such a break down on strong volume.