Successful Set-Up And Trigger In NQ
Here's an example of a setup and trigger today in NQ.
Here we had the confluence of 4 Fibonacci price relationships that came in at the 11840-48 area. This is called a Fibonacci Cluster. After a trigger fired off on the 233 tick chart, we had an entry around 118.68 or so. The risk was defined either below the low at 11847 OR below the low end of the zone which was 11840. We saw a 105.50 point rally from this 5 minute chart setup.
Remember the way you make money is Setup + trigger = entry then you manage it!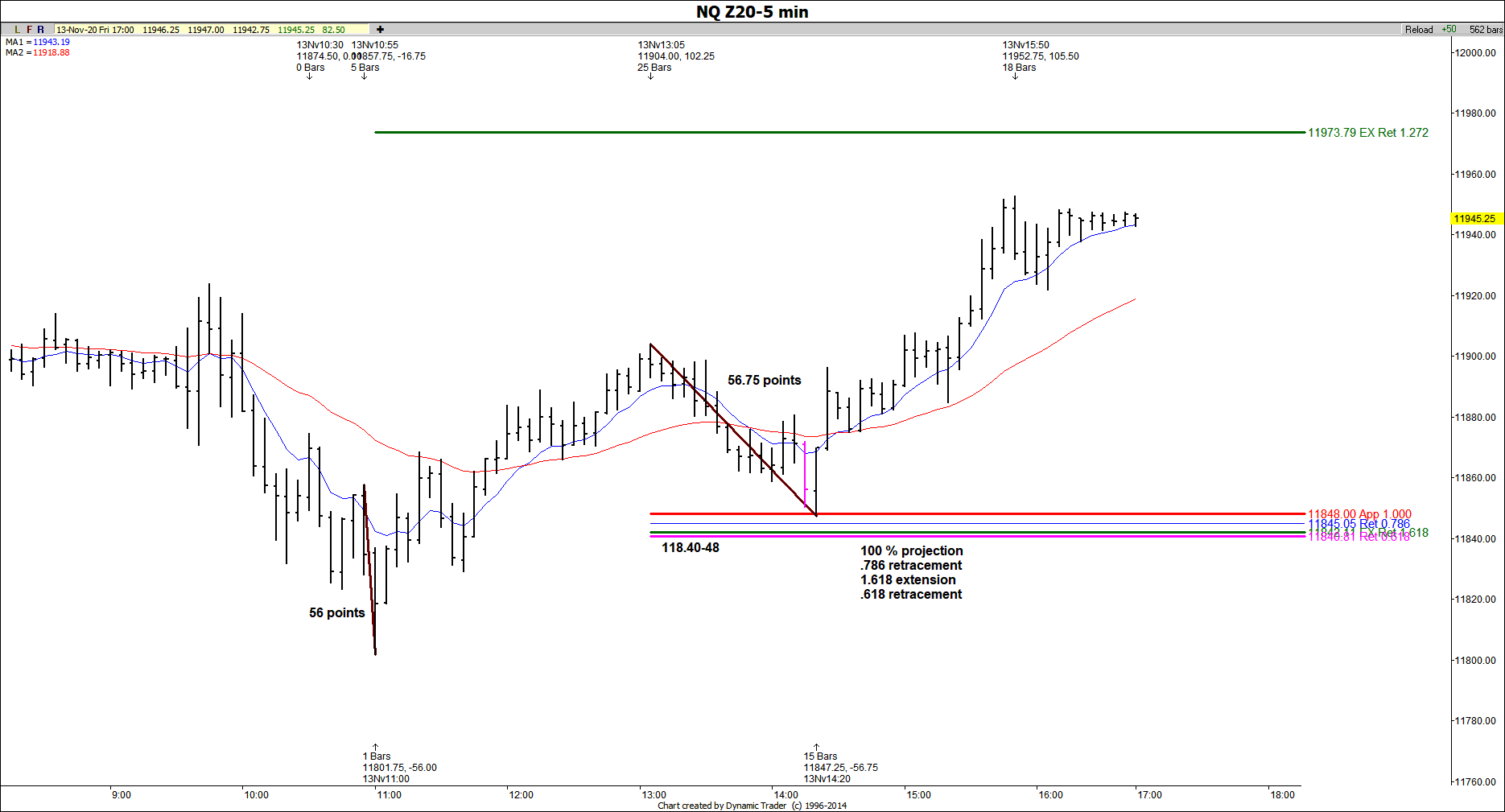 NQZ 5m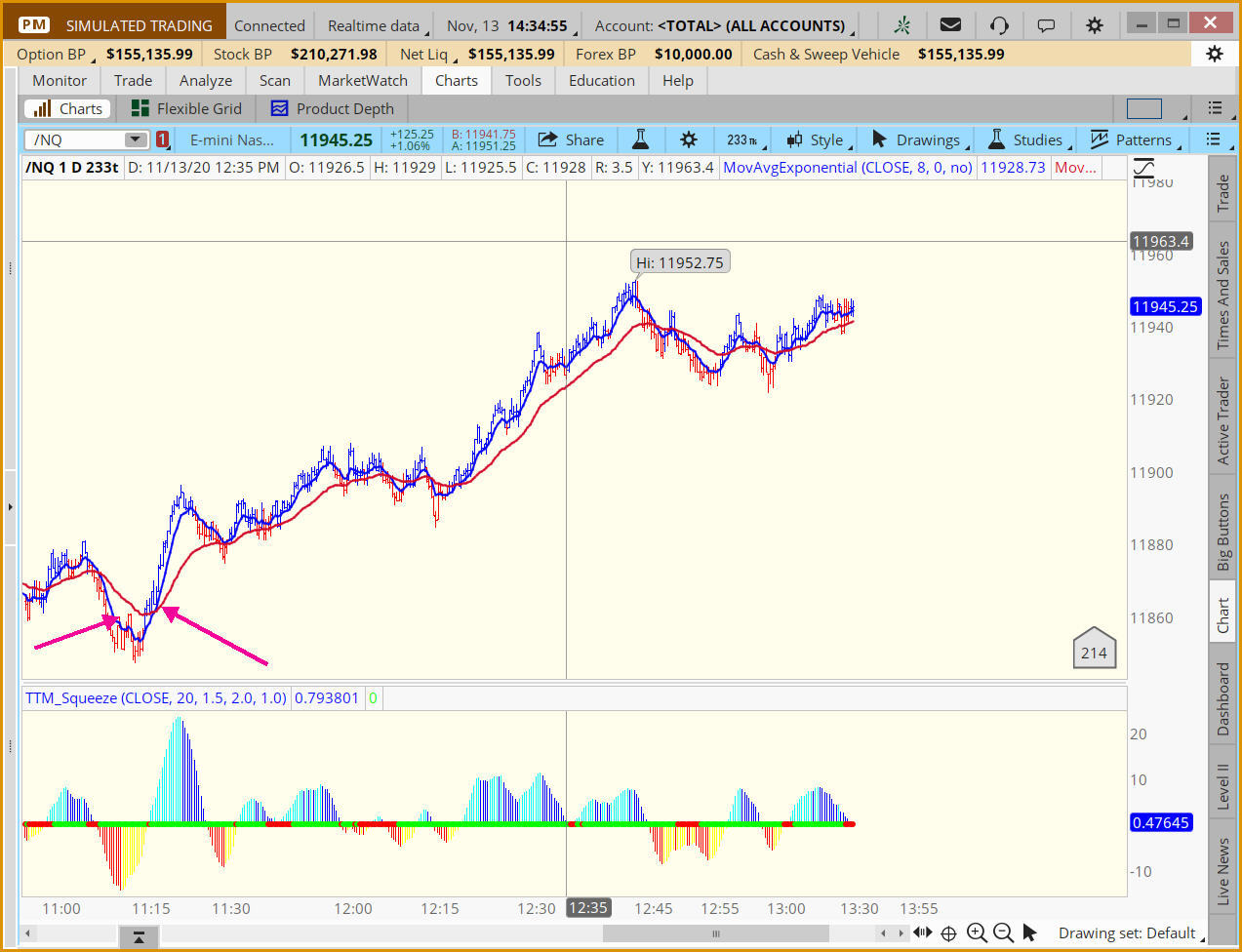 233tickchart