Sell Trigger in Nasdaq Futures
This is an example of an intraday setup in NQ from Thursday where you use a 377 tick chart for a trigger entry. The trigger in this case was the 8/34 ema crossover to the downside on the 377 tick chart along with taking out a prior swing low.
Note the 2 step pattern resistance cluster came in at the 13016-33 area. The zone was tested and held (we did not clear it). The sell trigger I suggest using for futures is the 377 tick chart, which would have gotten you into the short trade pretty quickly. A simple setup like this declined 256 NQ futures points.
The way to make $$ with this work is setup + trigger = trade entry....then you manage the trade with stops and trailing stops. This is what is possible with this work.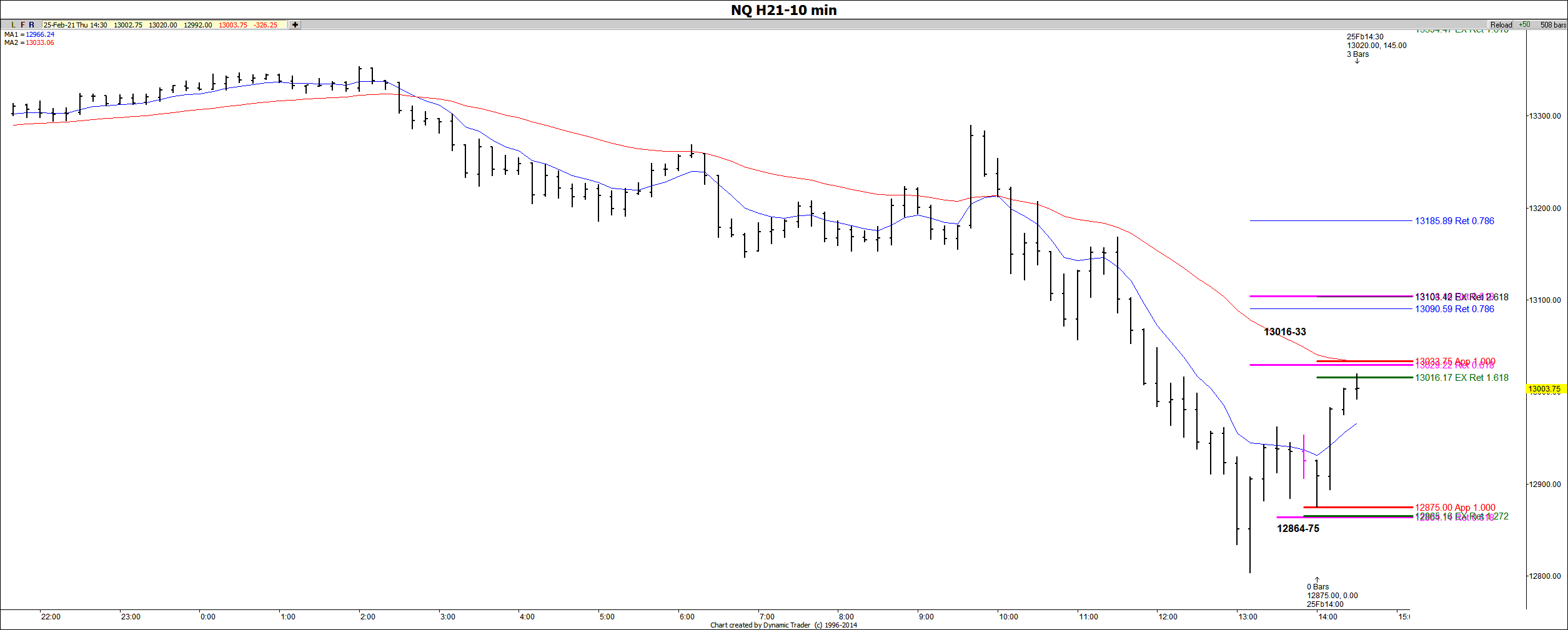 nq10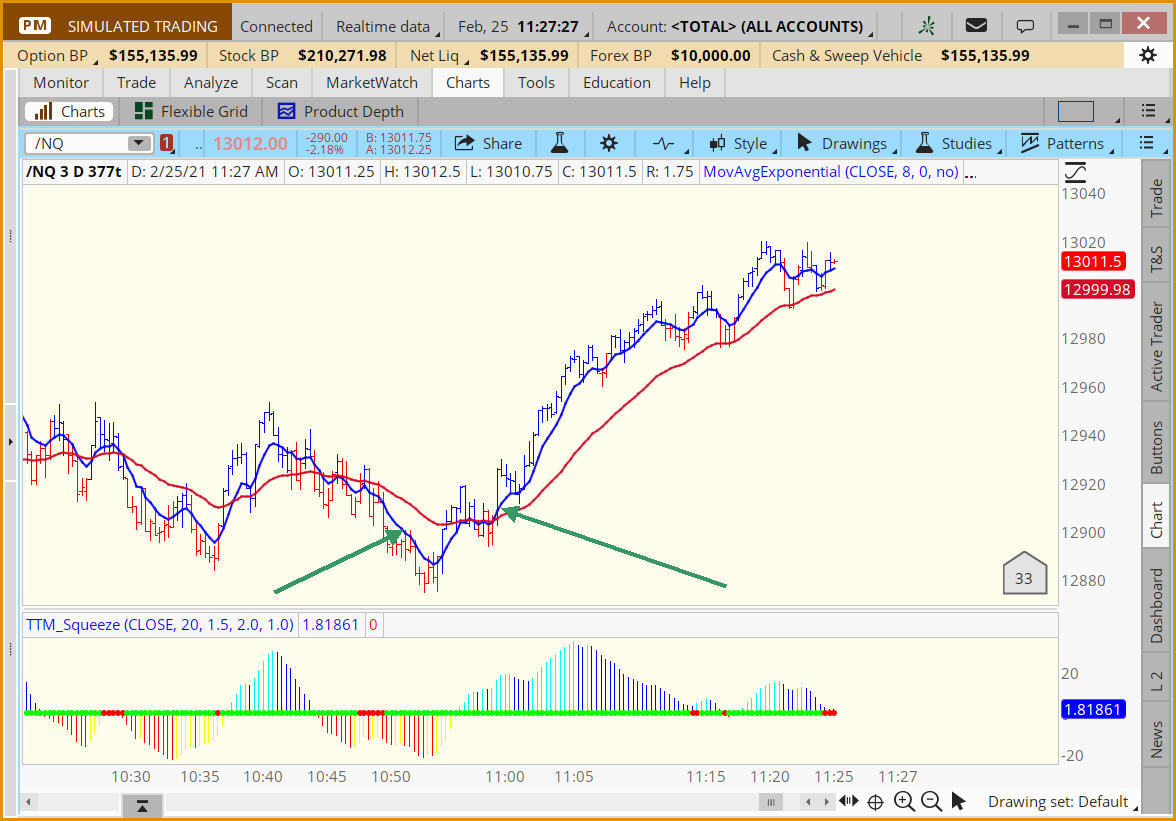 377 trigger