Are You Ready for a 30% Market Sell-Off?
Webinar by Avi Gilburt, Leo Valencia, Mike Golembesky, Garrett Patten & Zac Mannes
Moderated by Thomas Sweeney, Vice President Client Relations at AdviceTrade and ElliottWaveTrader.
Meet Our Presenters:
Avi Gilburt:

Avi is founder of ElliottWaveTrader.net, a live trading room and member forum focusing on Elliott Wave market analysis. Avi emphasizes a comprehensive reading of charts and wave counts that is free of personal bias or predisposition. He is particularly known for identifying a standardized method for determining whether movement within the market is going to be a 5-wave move as opposed to a 3-wave move. This method, known as "Fibonacci Pinball," has been called by some as "the single most useful addition the Elliott Wave lexicon" and "one of the most profound discoveries in EW analysis."
Since Avi began providing his analysis to the public, he has made some spectacular market calls which have earned him the reputation of being one of the best technical analysts in the world. In 2011, those that heeded his warning of a top to the metals market exited the market within $6 of the all-time high struck in gold. And in October 2015, he suggested those that followed his analysis begin to move back into metals and mining stocks again.
One of his most shocking calls wasl in 2015 for the S&P 500 to rally from the 1800 region to the 2600 region. Moreover, he was banging on the table in November 2016 that we were about to enter the most powerful phase of the rally to 2600, strongly noting that it did not matter who won the 2016 U.S. election despite many believing that the market would "crash" if Trump won.
A lawyer and accountant by training, Avi is a popular speaker at financial forums and conferences in the U.S. and internationally, including The Traders Expo and Prospectors & Developers Association of Canada (PDAC) Conference, and widely syndicated on sites including MarketWatch, TheStreet, Nasdaq.com, Forbes and Seeking Alpha, where he is the #1-read metals analyst.
Leo Valencia: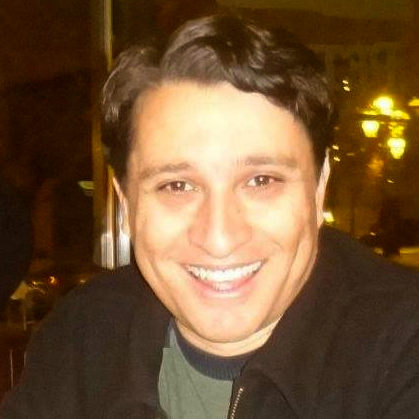 "Leov," as he is known in the Trading Room, hosts the Gamma Optimizer service at ElliottWaveTrader, where he provides options education and trade set-ups, as well as access to his proprietary Gamma Optimizer tool. The tool helps traders pick the option strike and expiration that maximize returns for a particular move in the underlying.
Leov has also developed what he calls the Deep Learning Algorithm, which, trained with historical SPX data, seeks to predict 1% upside moves in the SPX within a 5-session period. This algorithm is among the tools Leov provides in guiding members of Gamma Optimizer with options trading strategies and set-ups for minimizing risk and maximizing returns.
With a PhD in physics from Stanford University, Leov is an electrical engineer with more than 20 years of experience in research and development projects. He was a member of the technical staff at Bell Labs Lucent Technologies in the RF and Analog Simulation department, and also a senior member of Consulting Staff at Cadence Design systems for more than 15 years working on analog and digital simulation software projects.
Mike Golembesky: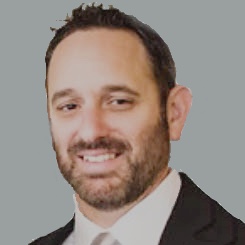 Mike covers Forex, the S&P 500 and the VIX, contributing frequently to Avi's Market Alerts service while also hosting his own VIX Trade Alerts service and co-hosting the EWT Forex service.
He began his trading journey as a SOES trader in the late 90's. In 2005 he began trading the Forex markets at which time he was first introduced to Elliott Wave analysis. In 2012 he joined EWT where he further honed his knowledge of Elliott Wave analysis and Fibonacci Pinball. Mike also has an extensive background in real estate investing and finance, having spent close to 10 years working in this field. He is a regular contributor to sites such as Seeking Alpha, Nasdaq.com, and Money Show.
Garrett Patten:

Garrett covers both U.S. and international equity indices as well as stocks for ElliottWaveTrader. He is a key contributor of S&P 500 and other index analysis in our flagship service, Avi's Market Alerts, and is a host of four other premium services on the site: 1) World Markets, which covers 10 international indices (FTSE100, DAX, Euro STOXX 50, Nikkei, Hang Seng, India's Nifty 50, Mexico's IPC Index, Brazil's Bovespa, Australia's ASX 200, & Shanghai Composite) as well as selected ADRs, 2) Stock Waves, which provides wave counts on hundreds of U.S. stocks, 3) Mining Stocks Portfolio and 4) Avi & Garrett's Live Video, a premium 3x/day Webinar service for members of Avi's Market Alerts.
Garrett is also ElliottWaveTrader's chief educator. In his Live Video service with Avi, Garrett provides not only his market analysis but an educational component on what the wave counts mean and how they were derived. Each week Garrett also takes turns with Zac in hosting the weekly Beginners Circle Webinar for new members, and is developing an educational course on Elliott Wave. Garrett is also a popular speaker at financial forums and conferences, including The Traders Expo and The Money Show.
Zac Mannes:
Zac covers U.S. stocks at ElliottWaveTrader.net. One of the founding members of the site, Zac became the second EWT analyst after Avi Gilburt. Today he co-hosts the premium service Stock Waves with Garrett Patten, providing wave analysis on U.S. stocks, and also co-hosts the site's Mining Stocks Portfolio premium service as well as the weekly Beginners Circle Webinar for new members.
Zac began working in finance as an investment adviser in 2008, and adopted Elliott Wave Theory. He continues to push the boundaries on how sentiment drives the perception of fundamentals and how some fundamentals can influence sentiment, while focusing on a bottom up micro approach, filtering through charts & EW counts on hundreds of individual stocks. He is a popular speaker at financial forums and conferences, including The Traders Expo and The Money Show.