Yet Another Inflection Point
Last night, we were faced with an inflection point in the equity markets, and tonight we have one in the miners.
While the market has not made it abundantly clear that it wants to head to lower lows sooner rather than later, the set-up is now in place for the final blood bath to begin tomorrow. In the GDX, we had a 5 wave structure from last week's high complete to the downside into the low today, which was then followed by what we can now call 3 waves up. In fact, the 3 waves provide us with an a=c right into the .500 retracement of the move down.
Now, to have a set up in place, and to actually follow through on the set up are two different things. Sometimes, one has to take a trade two or three times until you actually get it right. For this one, as long as we remain below the 14 level in the GDX, and we drop below 13.33, we have our initial confirmation that we are heading down to the 11 region for the last drop in this long term correction.
However, if the market is able to move through the 14 level, it makes it much more likely that this 5 wave drop was the bottom of a bigger purple b-wave, and the move over 14 is the wave i of the purple c-wave heading higher. So, as I said, a true point of inflection which will likely be resolved tomorrow.
As for silver, it, too, has a very bearish potential structure to which I was pointing to today, as long as it remains below 14.92. While this is not a structure that provides for a low risk entry to short – unless you took the one I suggested last Friday which provided us with an 8 cent stop – it is still a potentially bearish structure nonetheless. But, as with GDX, the downside must begin post haste, or this will morph into yet another swing to the upside in a larger corrective move. And, truth be told, these are not the types of downside structures I find as being highly reliable, as it did not adhere to a Fib Pinball structure.
As for GLD, the downside structure is truly not clear to me, but it too lends itself to having already begun the heart of its 3rd wave down. A move back over 108.70 would make me seriously question further downside potential. Moreover, the lower supports to which I pointed today reside at 104 and 102.35, which, if broken, open the door wide open to our long term target at 98.
So, again, while we currently have the downside structures in place, tomorrow will be quite key for follow through to the downside to confirm we are on our way to the lower low.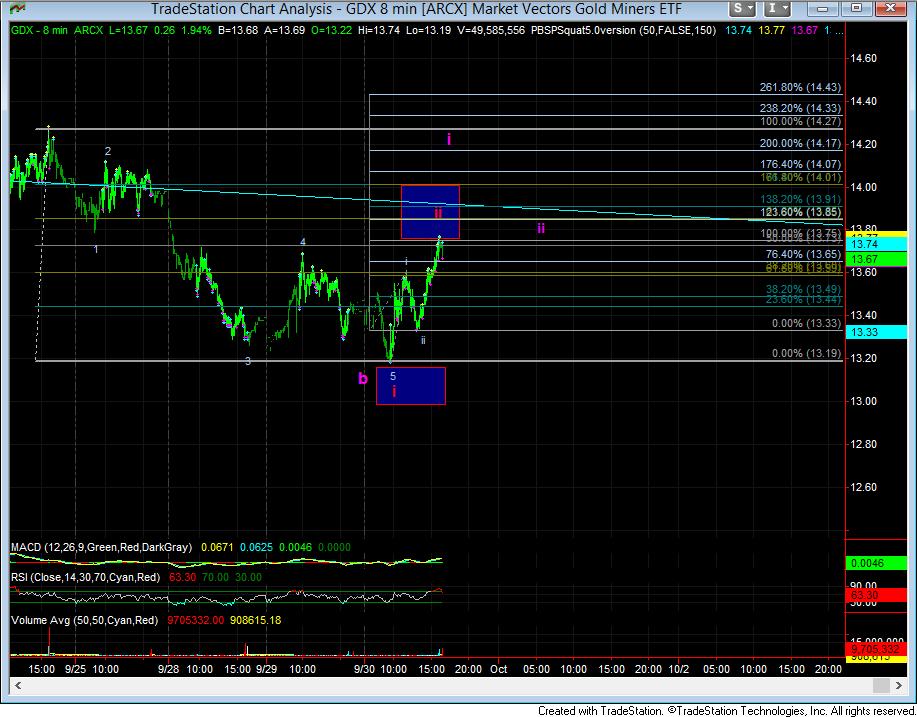 GDX 8 min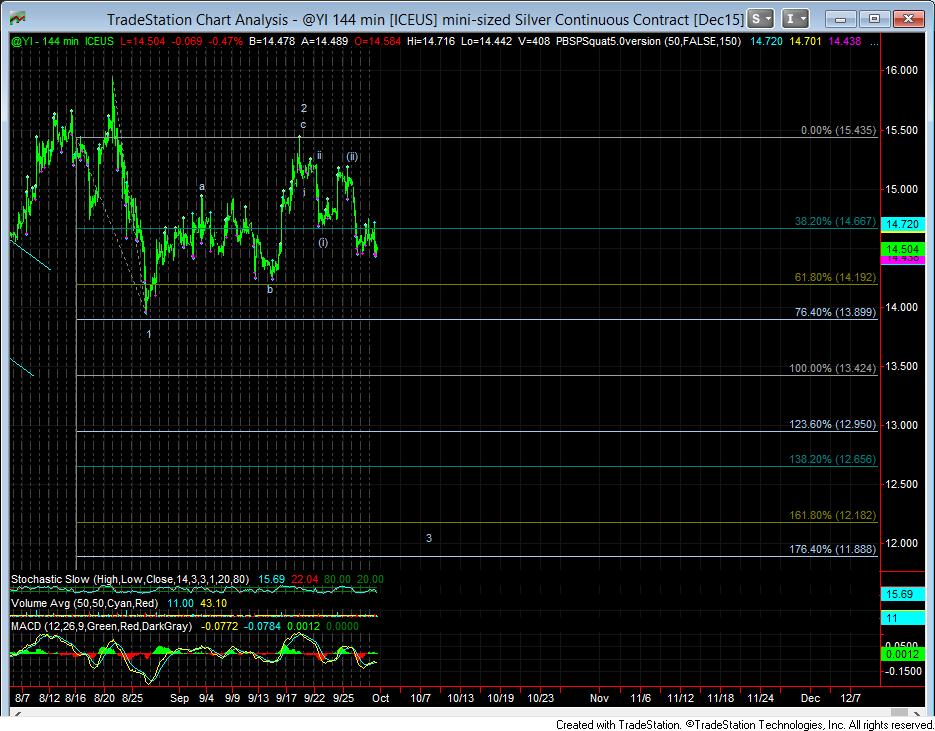 Silver 144 min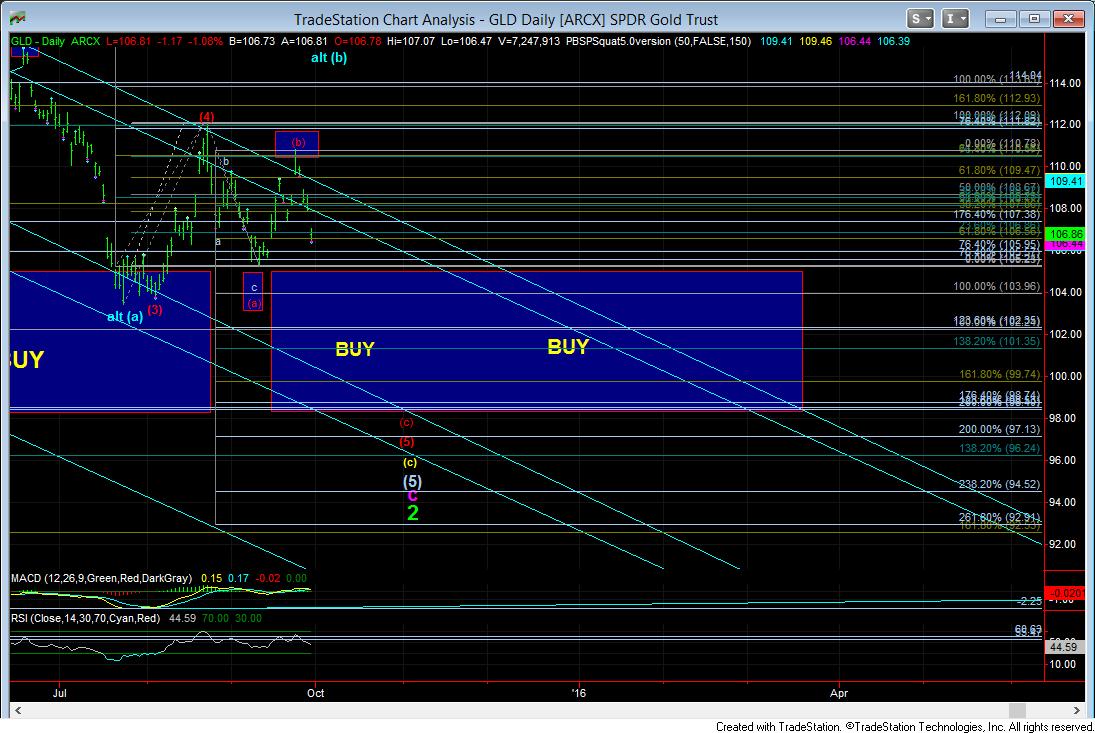 GLDdaily