Will We See Any More Pullback?
As I discussed at length over the past weekend, the metals market is set up rather bullishly. And, right now, it seems to be only a matter of if we are able to see one more pullback or not before we head up to the August 2016 highs. But, by no means am I going to say that I "expect" more of a pullback to be seen, as the minimal number of waves are in place right now to support a break out in the complex within the next few trading days.
As you can see from my daily GDX chart, we have a potential (1)(2)(i)(ii) set up in place. That means if we see a strong rally through the 24.50 level (while discounting the spike seen today), it opens the door to us moving towards the 31 region to complete wave 1 of wave iii. At this point in time, I have no reasonable expectation to see GDX below the 22 region, even if we were to see another pullback.
In silver, as I noted today, the market has broken out over the downtrend line in the MACD that has been in place since September. Today, the MACD attempted to consolidate over the top of this break out point, and could be set up for a continuation higher. With regard to price, we have taken out the blue downtrend line, as well as the 17.50 resistance region. Moreover, the market has been attempting to consolidate over the broken downtrend line, and could set up for its next test of resistance in the 17.85 region. Once we are able to break through the 17.85 region, you can comfortably set the stops on your longs just below the 17.50 region (just below the .618 extension off the lows), as the market will likely be targeting the 20 region for wave (3) of wave 1 of wave iii rather quickly.
In the GLD, I would be hard-pressed to expect any pullbacks will break below the 111.50-112.50 support, as the next strong breakout through the 118 region will be pointing back up towards the 130 region to complete wave 1 of its wave iii.
So, all in all, it does seem as though the metals are set up to rally to complete their respective waves 1 of iii, all of which are likely targeting the August 2016 highs, with some potential to even break out a bit over those levels if they see strong extensions.
And, again, the GDX seems poised to hold over the 22 level if it does pullback again, but it would take a strong break of 21, with follow through below 20.50 to make me concerned about the bullish potential in this complex.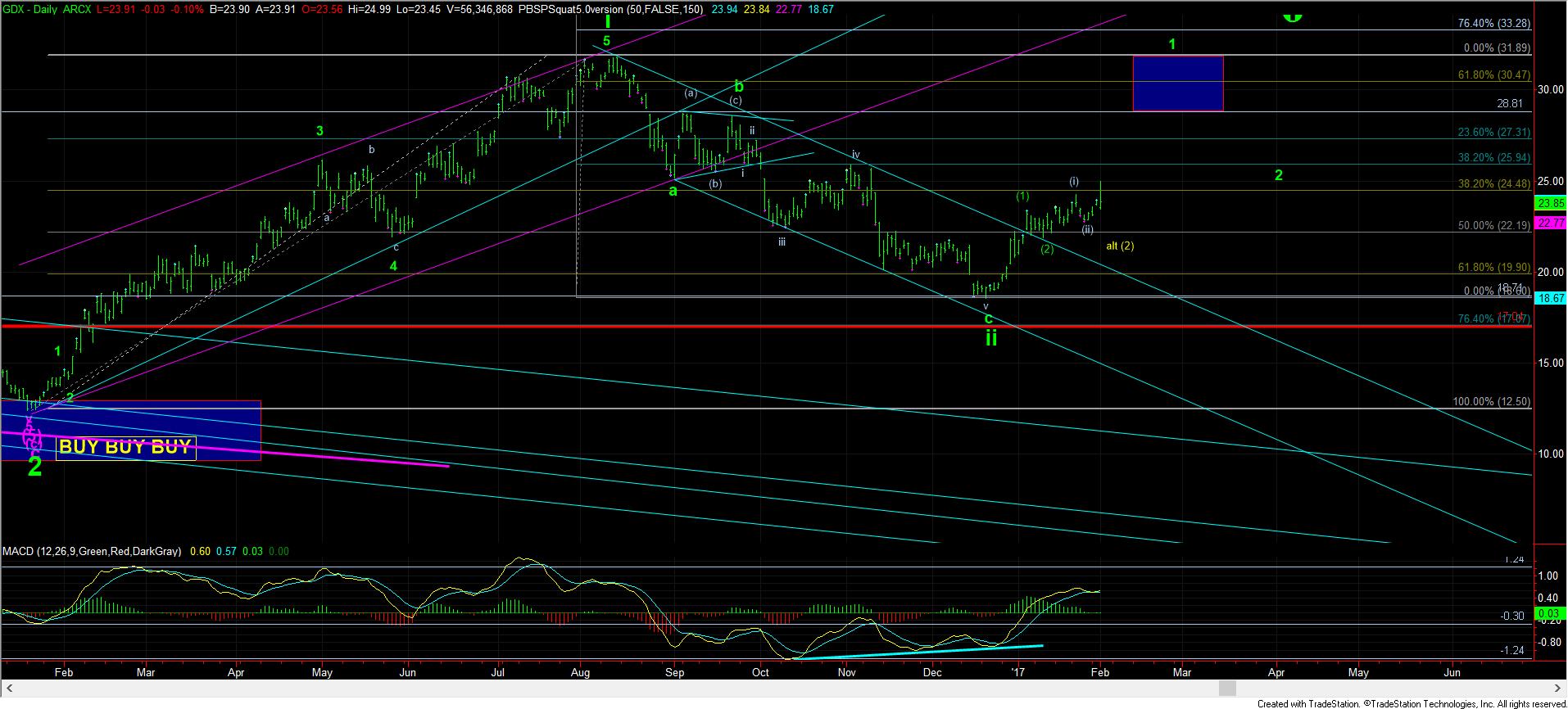 GDXdaily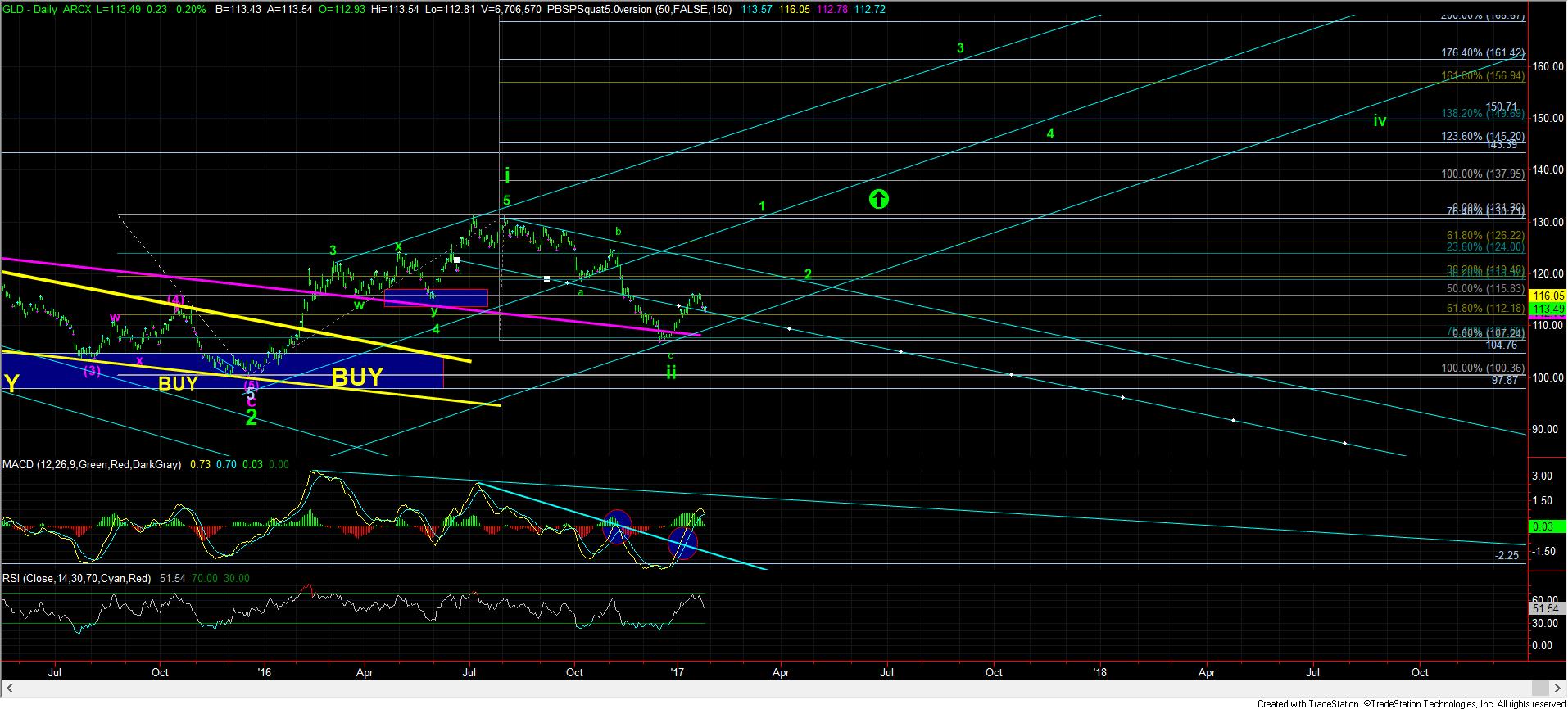 GLDdaily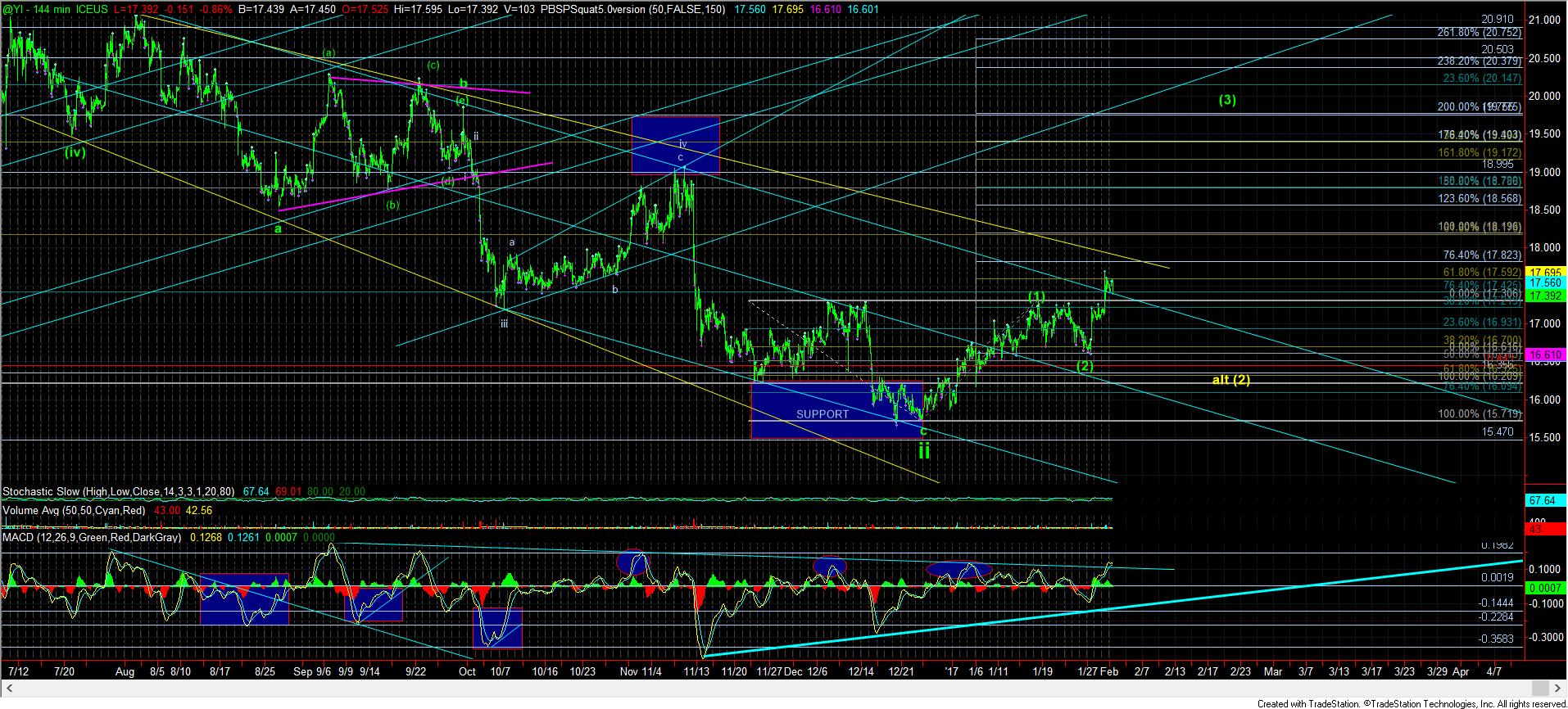 silver144min