Will The Frustration Continue?
While silver has still held support rather well SO FAR, there is not much more I can say about it as long as it holds over the 14.60 region. Below it opens the door to a 13 handle. But, as long as it continues to maintain its positive divergence, it is usually a sign of bottoming.
However, GLD is really presenting quite differently. With the depth of the pullback now seen in GLD, I have clearly become concerned that this is no longer a wave iv off the 2018 lows. Rather, if we see continued weakness directly below 119, it would have me much more strongly consider the yellow alternative on the chart, which I have been trying to avoid for quite some time.
Since it has been a while since I discussed it in detail, allow me to refresh your recollection. If we break down below 119, it makes it much harder to view the rally off the 2018 lows as an impulsive structure. While I would still consider that potential, the ideal structure really needs a higher high to complete a more clear 5 waves up off the 2018 lows.
Yet, if we break down below 119, it would raise the probabilities that this consolidation we have seen since the top was struck in August of 2016 traced out a triangle. And, since I have never seen a 2nd wave triangle, I would have to give more credence to the potential that this was a b-wave triangle within a larger degree corrective rally off the December 2015 low. The implications for this would still be a rally into 2020, up towards our target overhead, but it would mean that rally would only be a c-wave rally. And, that is why our pivot region is so important.
You see, should the market rally up towards the target overhead, and then break back down below the market pivot, it would open the door to sub-$1000 gold. But, again, this is not a pattern I am willing to accept just yet. However, I do have to note that should we break down here below 119, it would increase the probabilities of that potential in the coming years.
And, as far as GDX, it is really in between GLD and silver with regard to its wave count. Ideally, I would still want this to be a wave iv in green wave 1. But, should we break that uptrend channel, it would seriously make me question that potential, and open the door to its own yellow count.
So, we have just about run out of room in the metals complex for it to provide us with a clearer 5 waves up off the 2018 lows. It is time for the market to step up and prove it.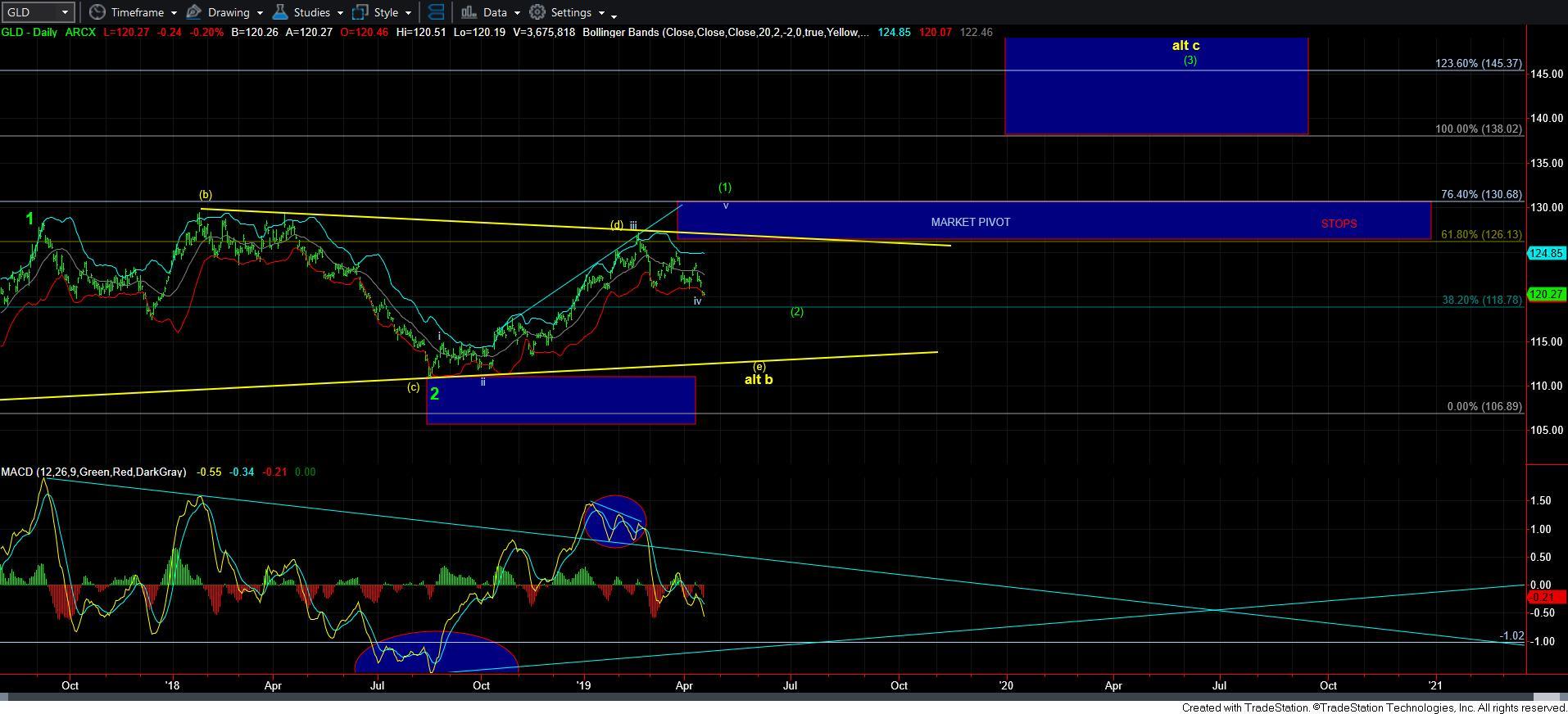 GLD-daily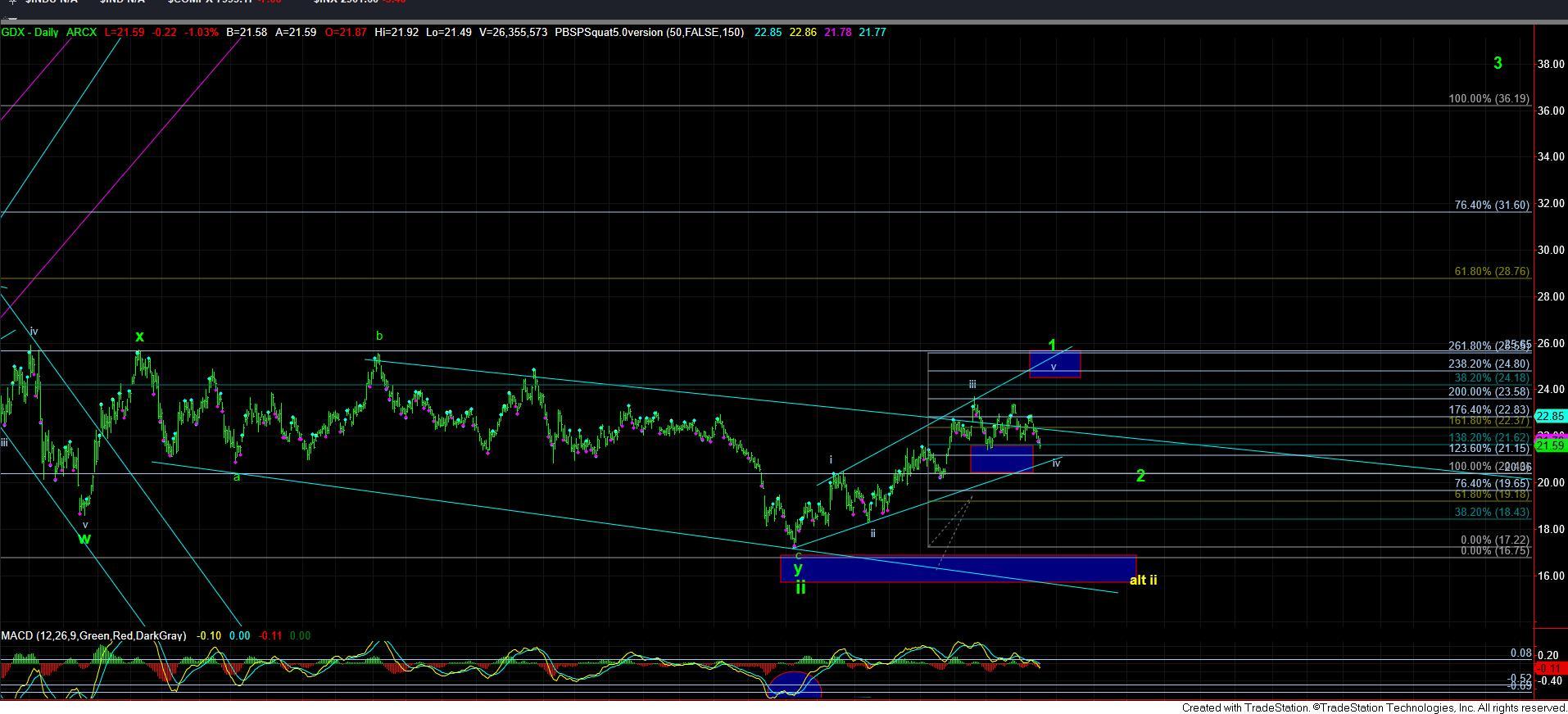 GDXdaily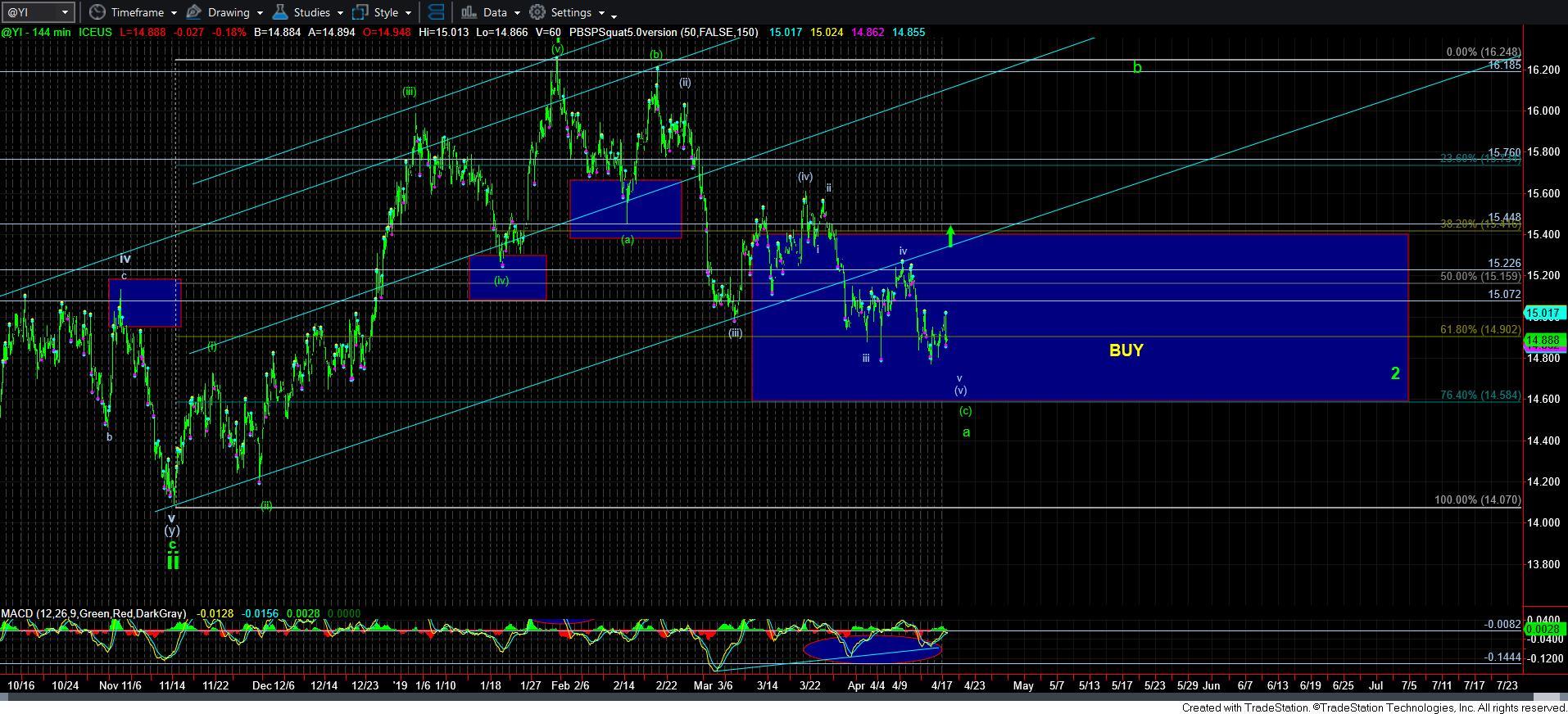 silver144min