Will OML Low Do the Trick?
I will keep this very simple as we go into the weekend. With where we're at, I see a critical juncture here. I see much overlap on the Ether and Bitcoin charts. This is the sign of an ending diagonal bottom, at least in Ether. In Bitcoin it looks a bit more like a running triangle, and so may show a longer fifth than my chart. As overlap forms on a chart -- that is, the wave 4's cross the wave 1's -- it raises the possibility of a strong reversal. Further, the techs speak to this possibility on the hourly and beyond timeframes, showing intense positive divergence. But again, price must prove this thesis correct.
If we back up to February, I had said once that rally failed, that I assume we would see an eventual rest in the long term support area: $3000-4700 at least in the primary count. And, here we are. Further, while earlier I believed $300 could hold Ether in this bear market, the invalidation of the April 1-2 setup had me bearish since June, seeing $122, the long term support as the key area. We are in the large long term zone in BTC with a potential completed pattern, overlap, and divergence. This is a nice setup for reversal. Ether is showing the same characteristic overlap and divergence, just below the key fibs at $122-124, depending on exchange. $90 is the closest equivalent in Ether to Bitcoin $3000.
Can we see a bottom this weekend? I don't know for sure, but the reversal potential exists to my eyes, and I've put my money where my mouth is. But until we have a five wave reversal, we have a bit of air below us and little support until those lower levels mentioned above. So, while I am have been scaling in long slowly, I'm leaving a ton of room to take heat. Cautious players should wait for a clear 1-2 setup, which I will also call out provided I'm on board. Until then, we may see some drift, and perhaps more strong selling. However, I do not see much see more strong selling immediately, only if a rally fails, given the overlap on the charts.
Note, I'll likely come on the board this weekend if the action requires my attention, as I don't want to miss it. I haven't missed a crypto bottom since prior to December 2017 and I don't plan to end my short 'streak'.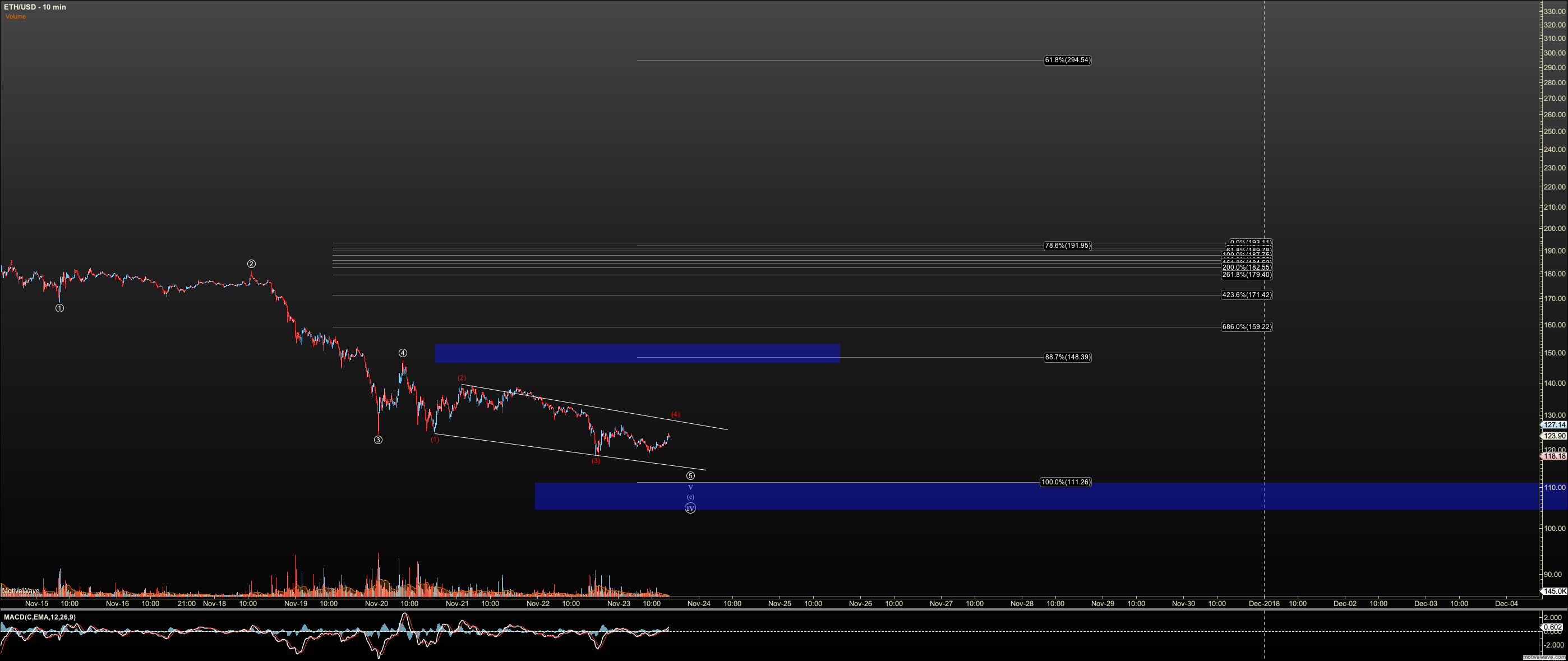 ETHUSD - Primary Analysis - Nov-23 1515 PM (10 min)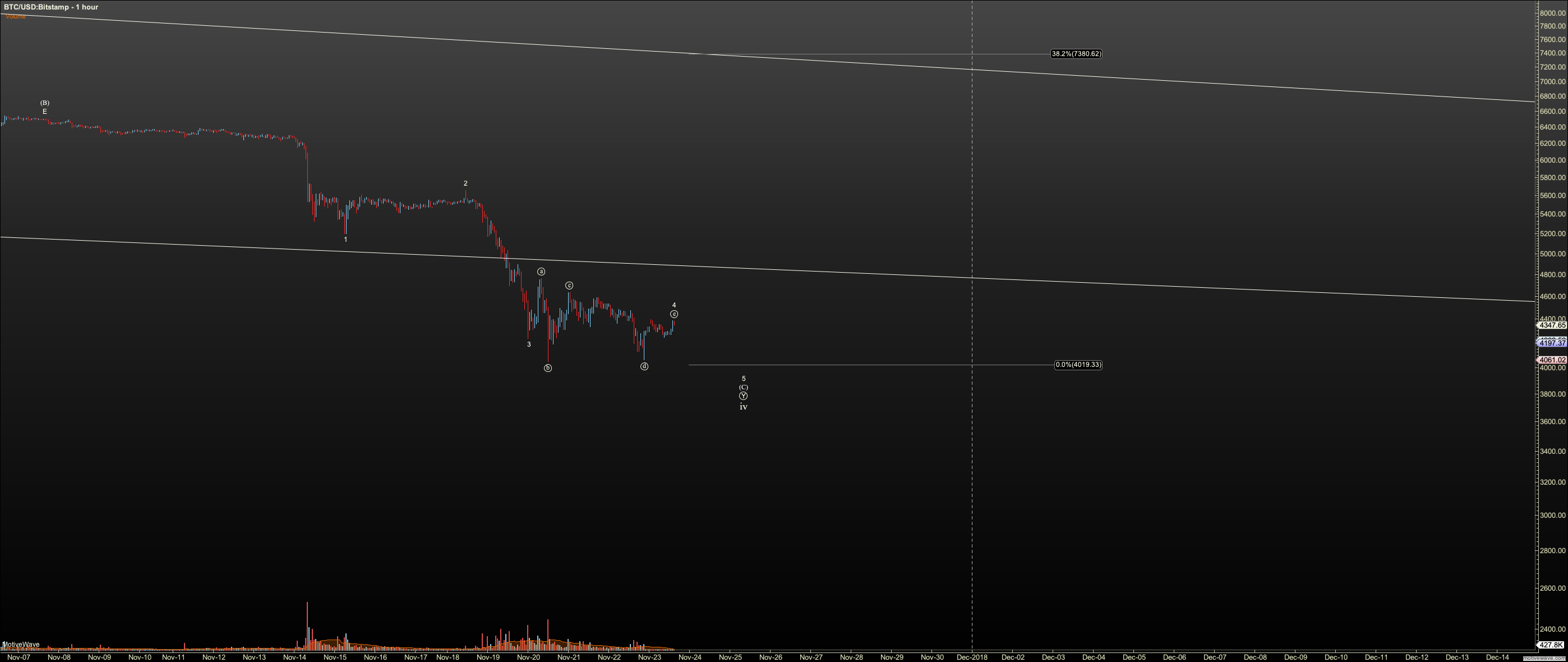 BTCUSD - Primary Analysis - Nov-23 1526 PM (1 hour)