Where Is The Bottom To Miners?
That is probably the biggest question on everyone's mind, along with why they are trading differently than gold and silver for now.
I have my own theories, which is really not necessary for us to trade them, but suffice it to say that I expect the miners to catch up in the next major rally. But, we still need confirmation of a bottom first.
Let me start with silver for now. To be honest, there is nothing to add about silver, and it is in a bullish configuration as long as it remains over the 17.80 level. I was "hoping" we would see a pullback down to support today, as we had a set-up to do so as the day began. But, it seems that the pattern morphed into a triangle, which suggests that the next leg higher in silver should begin shortly.
As far as GLD is concerned, and just like GDX, we have enough waves down to consider a small degree bottom to be in place. However, we still do not have a CLEAR 5 wave structure off that low, so no confirmation has yet been seen that we have bottomed.
When we look at the daily chart in GLD, there is plenty of room lower for GLD to pullback, and still remain quite bullish, just like silver having support below the market right now. The question which only the market will be able to provide the answer to is if this correction will take a bit longer, and take us a bit lower in the complex. And, until we see an impulsive structure break out to the upside, we may have to consider further lows before this pullback runs its course. But, the one thing that seems to be evident is that the decline is corrective in nature from both a structure and technical perspective.
Now, the GDX has been quite frustrating of late. It too has enough waves in place to consider it having bottomed. But, no 5 wave structure has been yet seen off that low. It still leaves the door open that it can drop yet again down towards the 21.50 region. But, just like the other markets, the pullback has been corrective, and if another low is seen, it seems to have a strong potential to marking the bottom to this correction, if the bottom was not already struck today. Ultimately, as long as we remain over 19.90 in the GDX, I have to maintain a strong bullish bias based upon the larger degree wave count.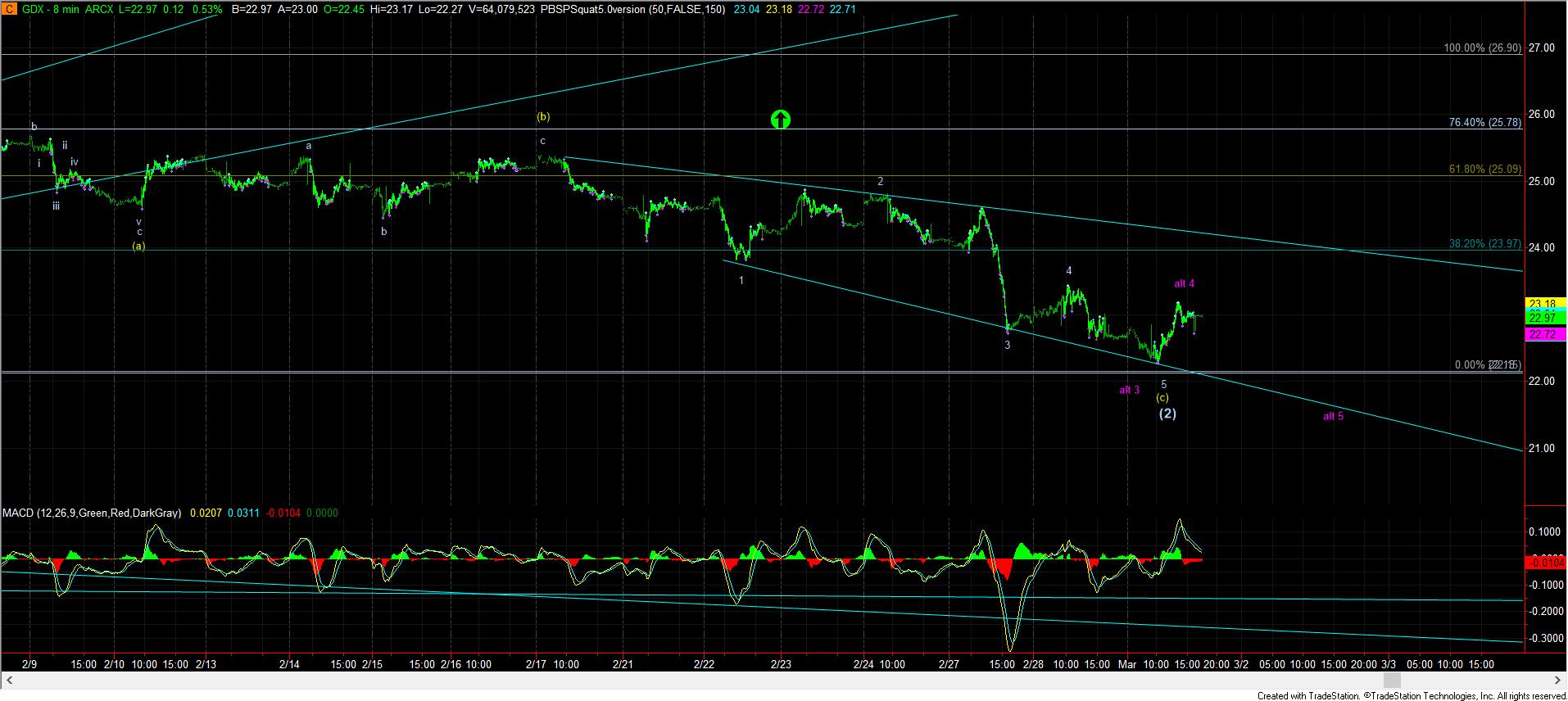 GDX-8min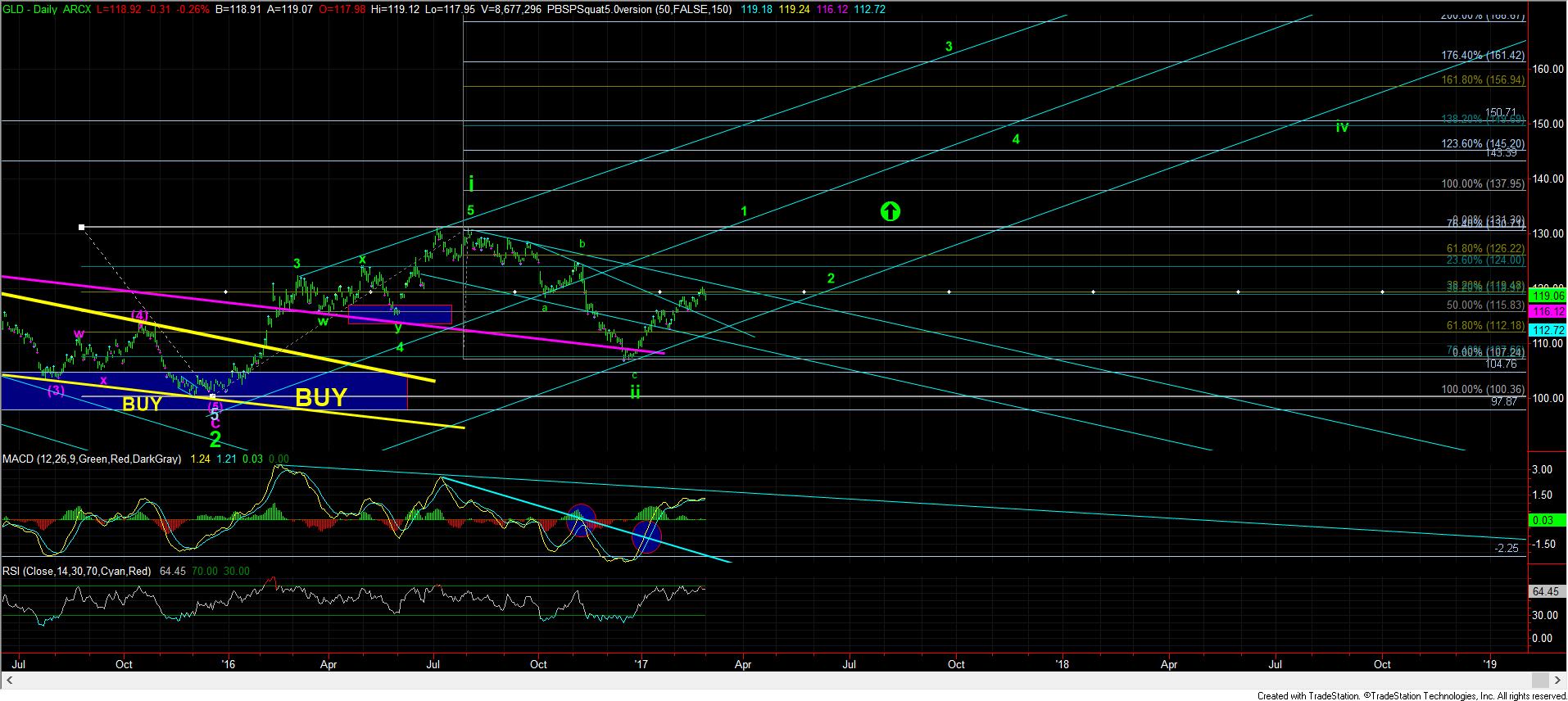 GLDdaily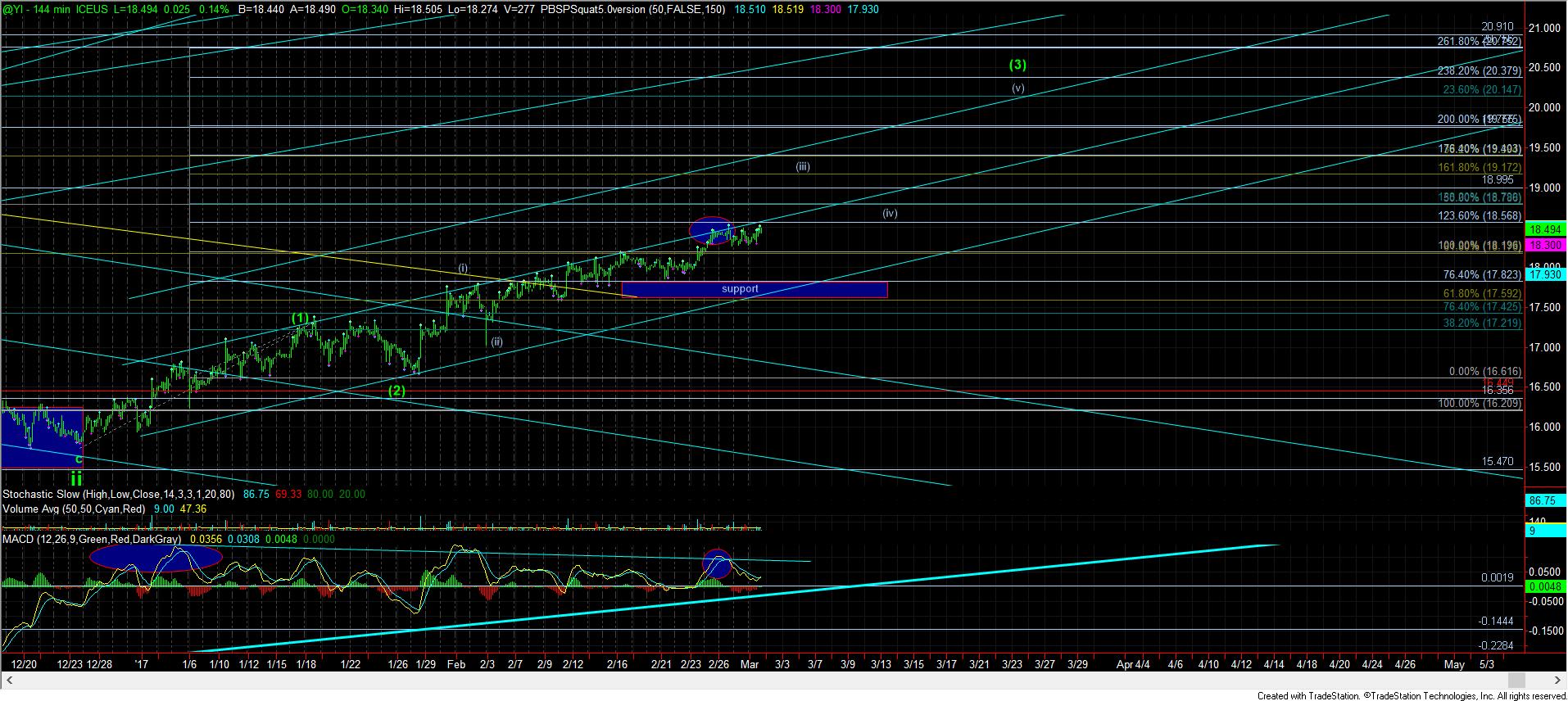 silver144min