When a fade can be the more bullish option.
Here is one of those unique EW spots where a fade would ideally be MORE bullish than just continuing higher.
Since the first move off the Sep low in GDX was clearly only abc up, the two potential here are that this is another c wave off the Nov low (which could still be orange 4)... OR the 3rd of an LD.
If this is in fact the 3rd of an LD ideally we would get a decent b wave consolidation holding support over 19.30, and setting up a swing to 23s as c of 3.
A similar count works well in GC too allowing for a (b) of iii back to 1220s, but there it is also possible to count 5up off the Aug low with this new nominal high as a smaller LD completing... support for the retrace after that could dip to 1200-1180 region.
Interestingly HUI can count as topping in the iii of a small LD for 1 or perhaps abc of 1 in a larger LD for (1)... but it clearly also only has 3 up so far from the Sep low and if the 148 region cannot hold in a corrective consolidation runs the risk of an orange 5th still.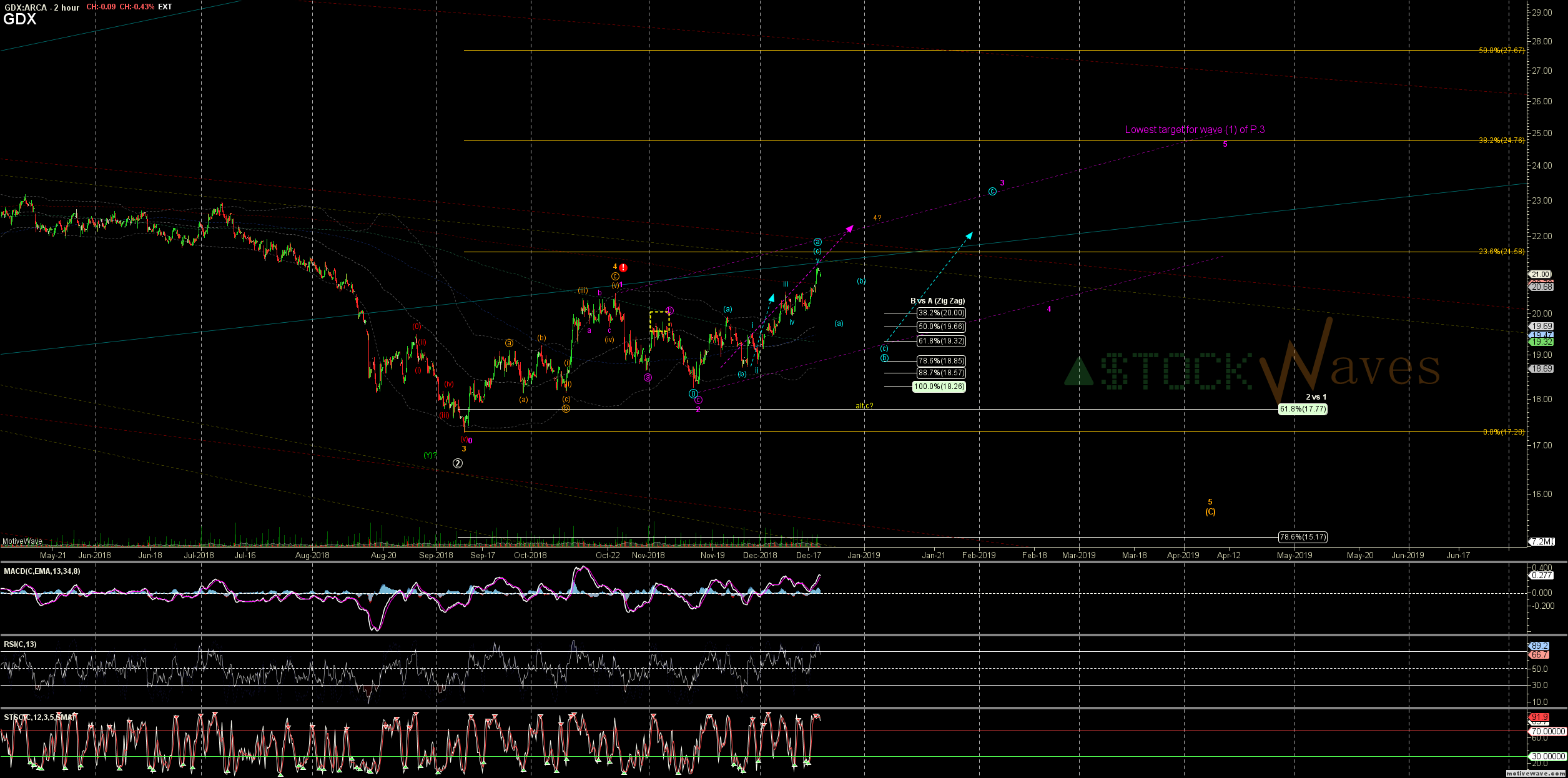 GDX - Primary Analysis - Dec-19 0836 AM (2 hour)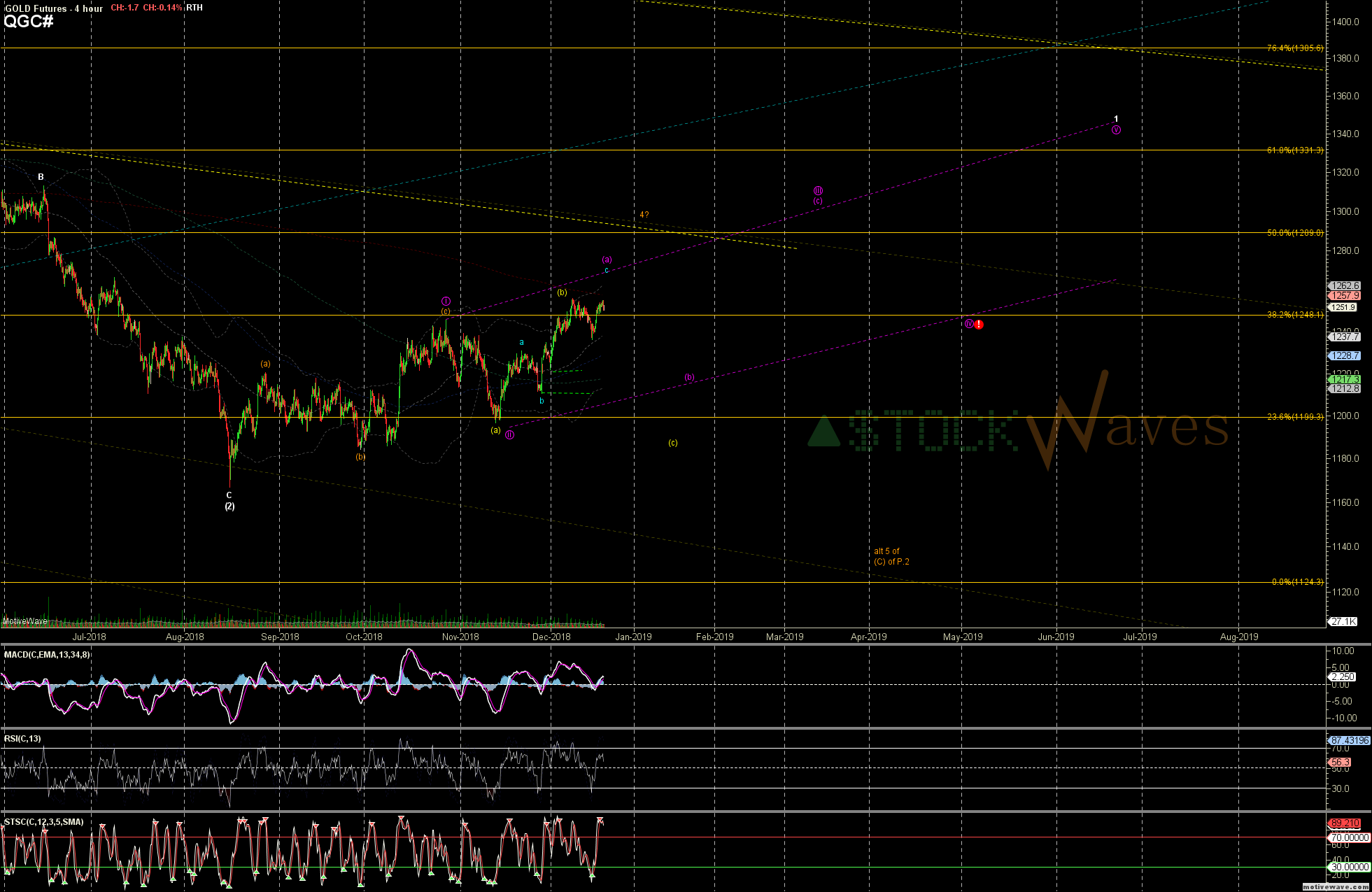 QGC# - Primary Analysis - Dec-19 0841 AM (4 hour)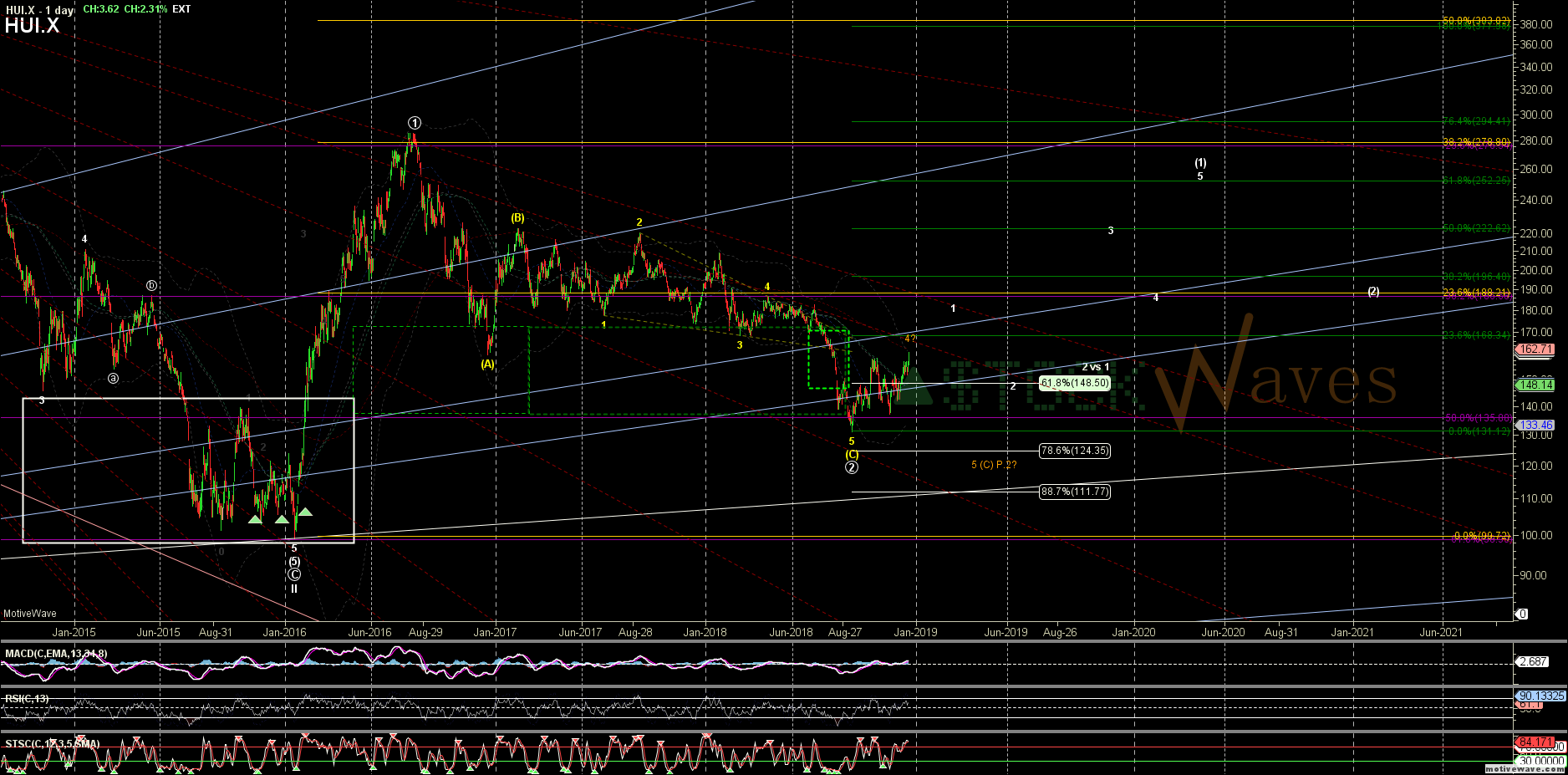 HUI.X - Primary Analysis - Dec-18 2148 PM (1 day)