What Type Of Rally Is This In Metals?
While we caught last week's bottom almost to the penny, we are still trying to feel our way around this last segment of this final drop in this 4 year correction.
As we know, my ideal patterns in GDX still requires us to go much higher, and back towards the 16 region. And, in GLD, I was looking for the 110-111 region. This means that the market would only have started its corrective rally.
However, silver is very nearly at its (b) wave target, which would ideally be struck around the 15.25 level, which provides us with an a=c for the (b) wave. This clearly makes me very concerned about whether the GLD and GDX are going to drop down to lower lows earlier than ideally expected.
So, while silver's ideal resistance target is 15.25, the GDX has an ideal target between 14.07-14.40. If we do not break down below 13 (.618 retracement of the recent rally off the lows) in an impulsive fashion, and are able to move through that resistance, then I am going to expect this rally in the GDX, and potentially also in the metals, can take us several more weeks until it is completed.
But, from what I am seeing, it still looks like the market wants to target lower lows before we can consider this 4 year correction as completed.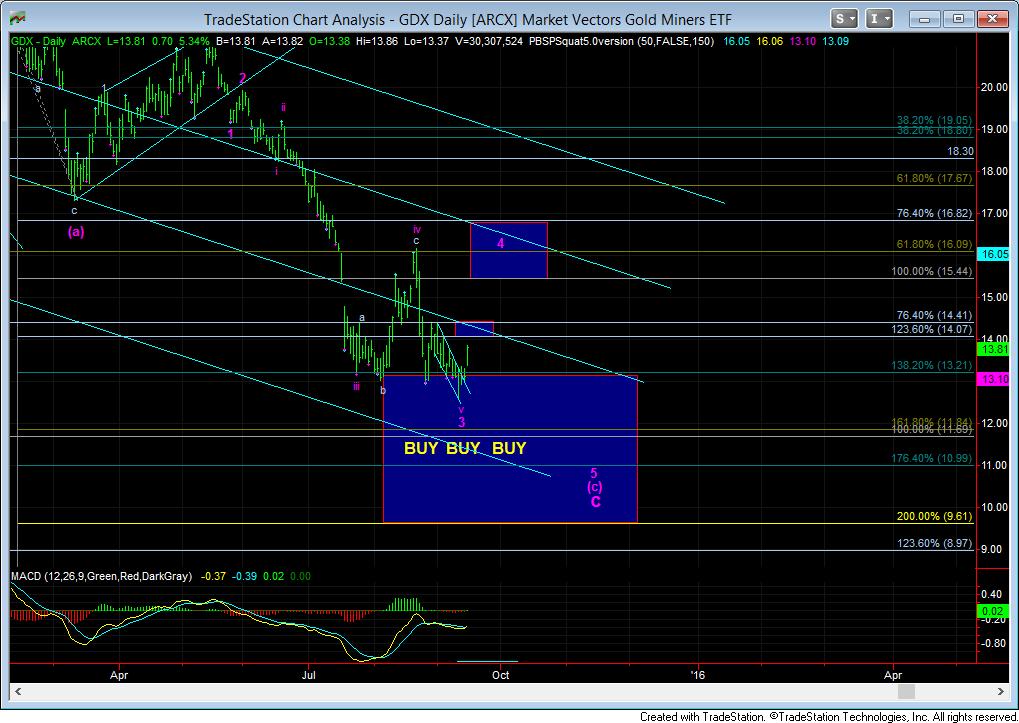 GDX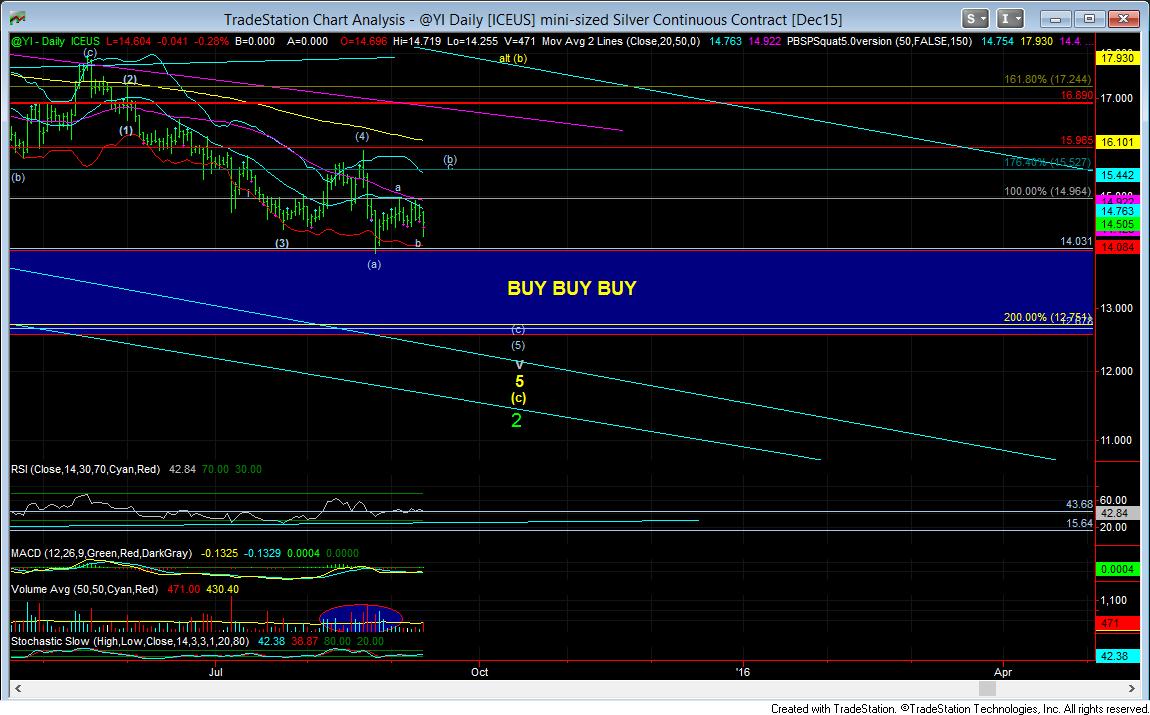 silver daily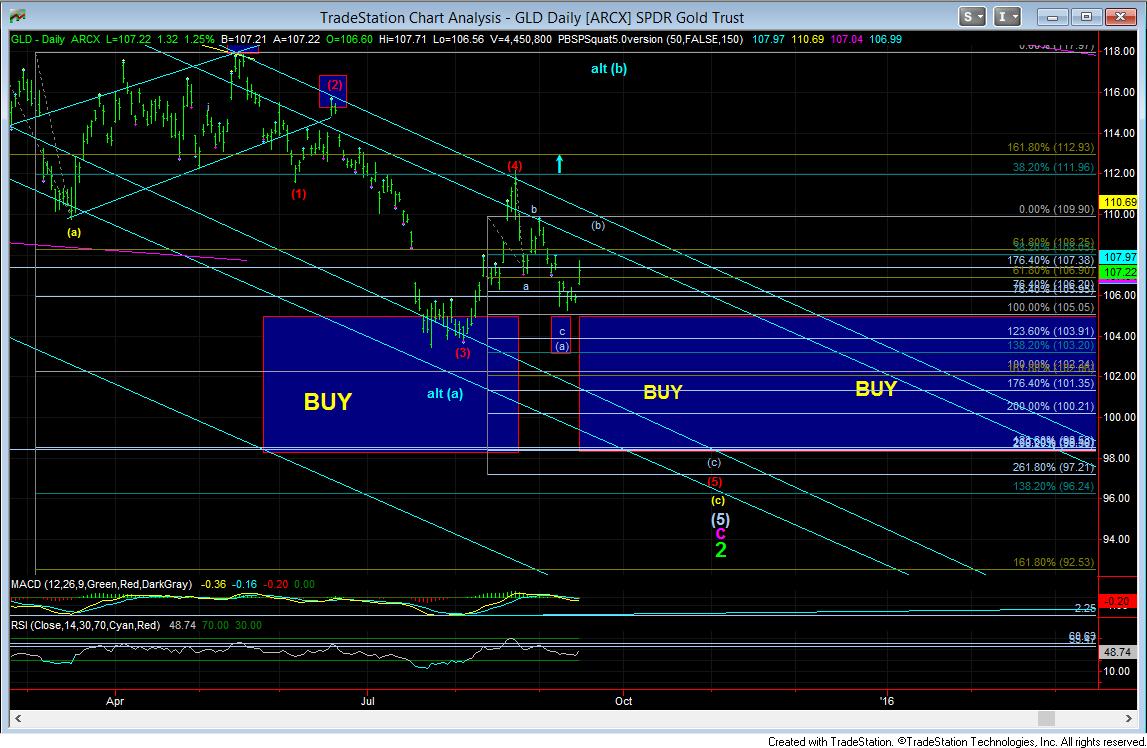 GLDdaily