What A Mess - Market Analysis for Apr 6th, 2022
I am sorry to say that there is nothing I really have to add to the metals analysis. We are simply meandering before we get another break out set up. And, all the options I outlined in my last update are still on the table.
The one difference is that silver may still be trying for a nominal lower low in its wave 4 pullback. But, other than that, there is nothing more to add.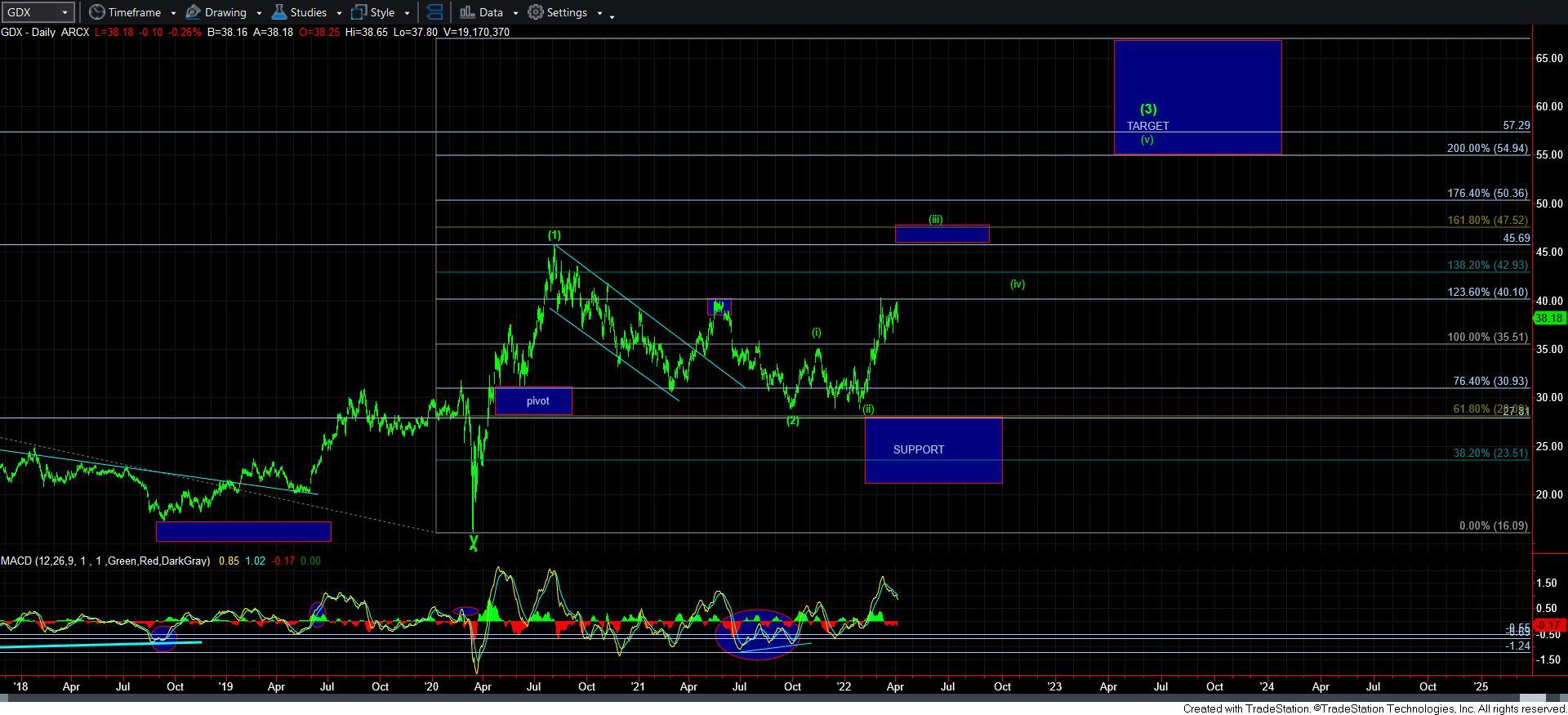 GDXdaily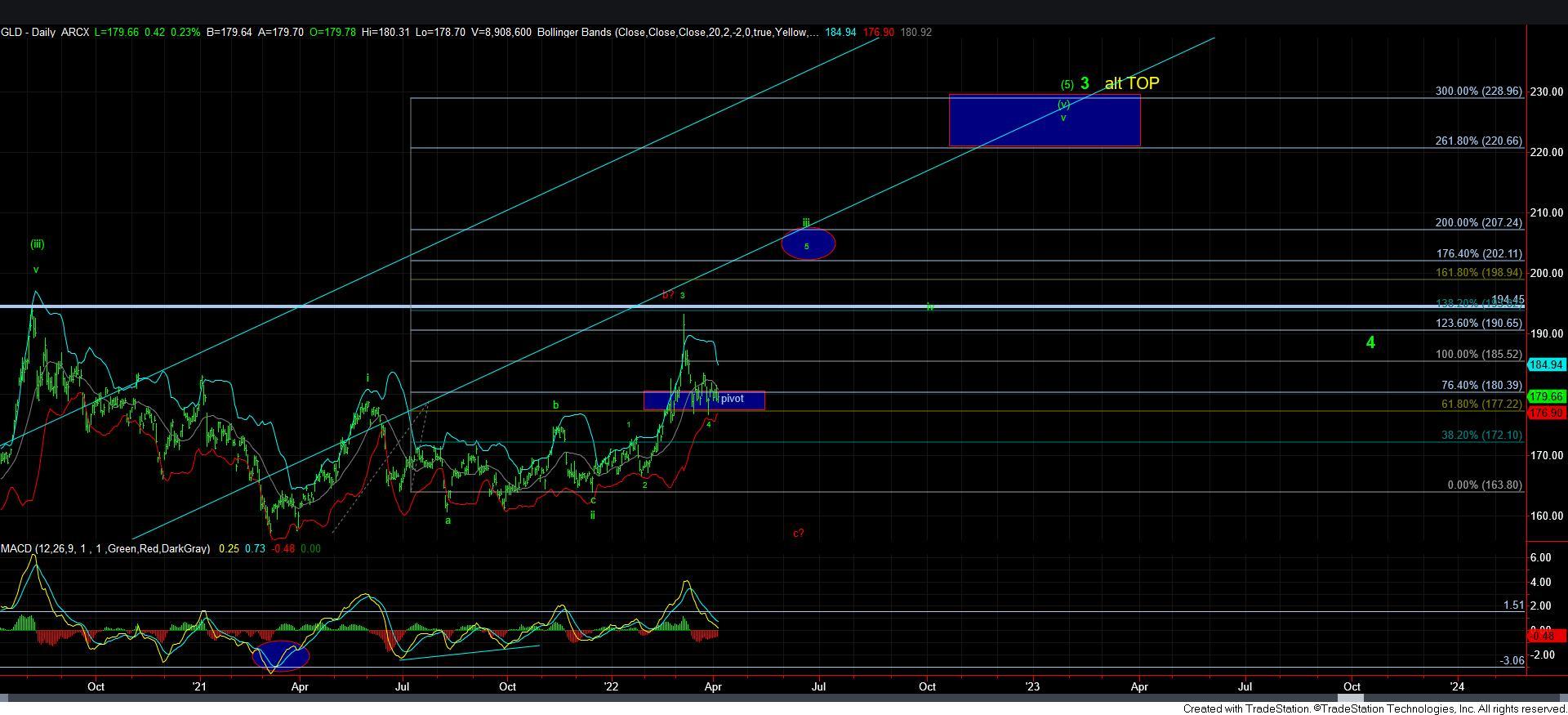 GLDdaily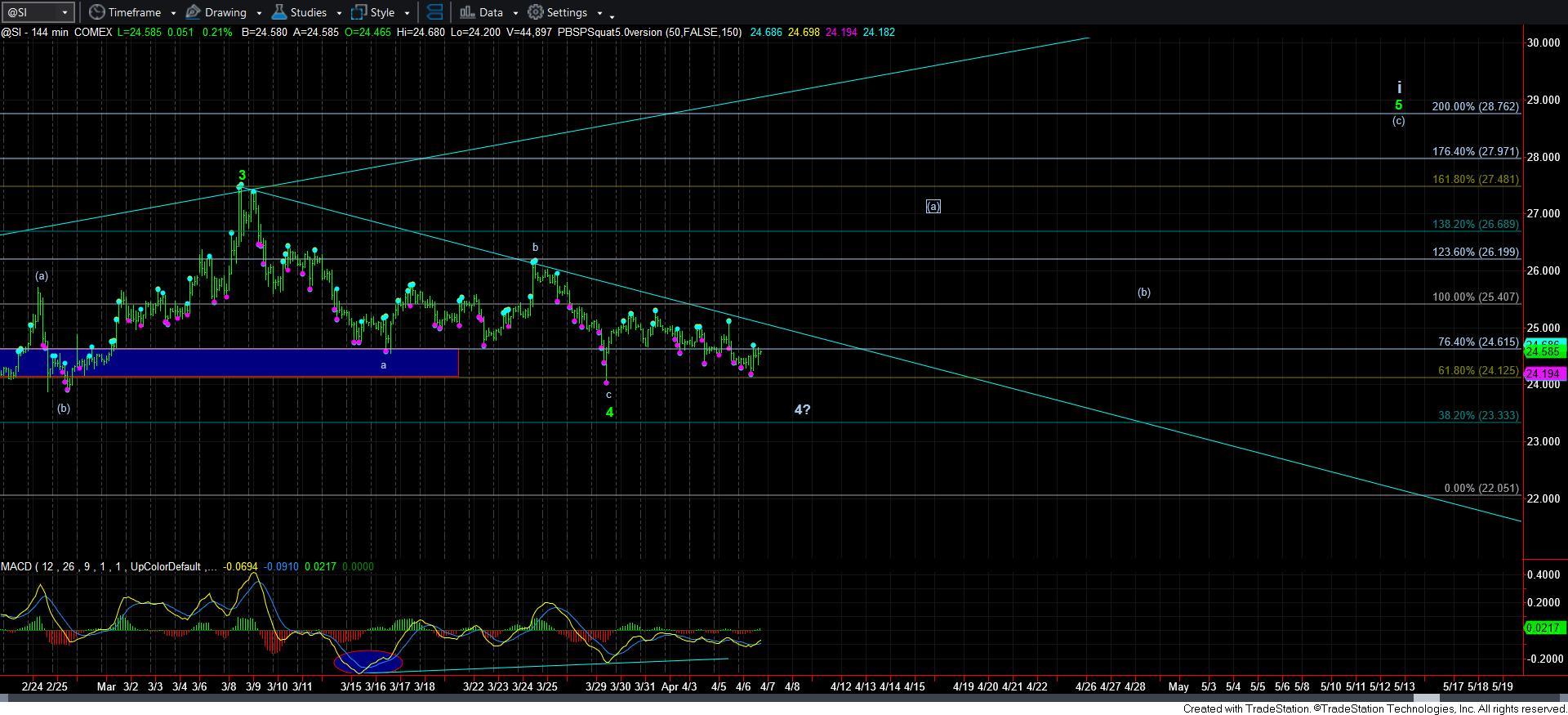 silver144min