We shall return you to Energy! We shall return you to Energy! We shall return you to Energy!
To say that StockWaves has been following the Energy sector closely since 2020 is a bit of an understatement. After XLE & XOP ripped up >100% off the March 2020 we wanted to see some nice retraces. As we were bottoming in an ABC down from June2020 into the Oct/Nov 2020 lows and got an initial move up we posted an article on SeekingAlpha in Jan. https://seekingalpha.com/article/4397923-riding-stock-waves-update-on-energy-sector
In that we highlighted some of our favorite names and laid out the case for a longer term upside swing at Intermediate degree as either a (3) or (C).
Fast forward to Aug 2021 and we had held a nice flat consolidation as the 4/B inside that (3)rd and were looking for continuation of that upside swing.
We posted a number of WaveSetups on individual names and continued to post daily updates for many of those and XLE/XOP. Into Oct 2021 up ~30% (XLE) from Aug we wanted to see a subwave ii of a possible diagonal on many of these inside the C/5 up. We got that ii into Dec and posted even more WaveSetups looking for the rest of that C/5 up for the (3).
We have now started to raise awareness for our subscribers that we are heading into thick resistance as the confluence of Fib levels for the targets for most of those moves. There is still room for extensions, but the risk SKEW is no longer very favorable.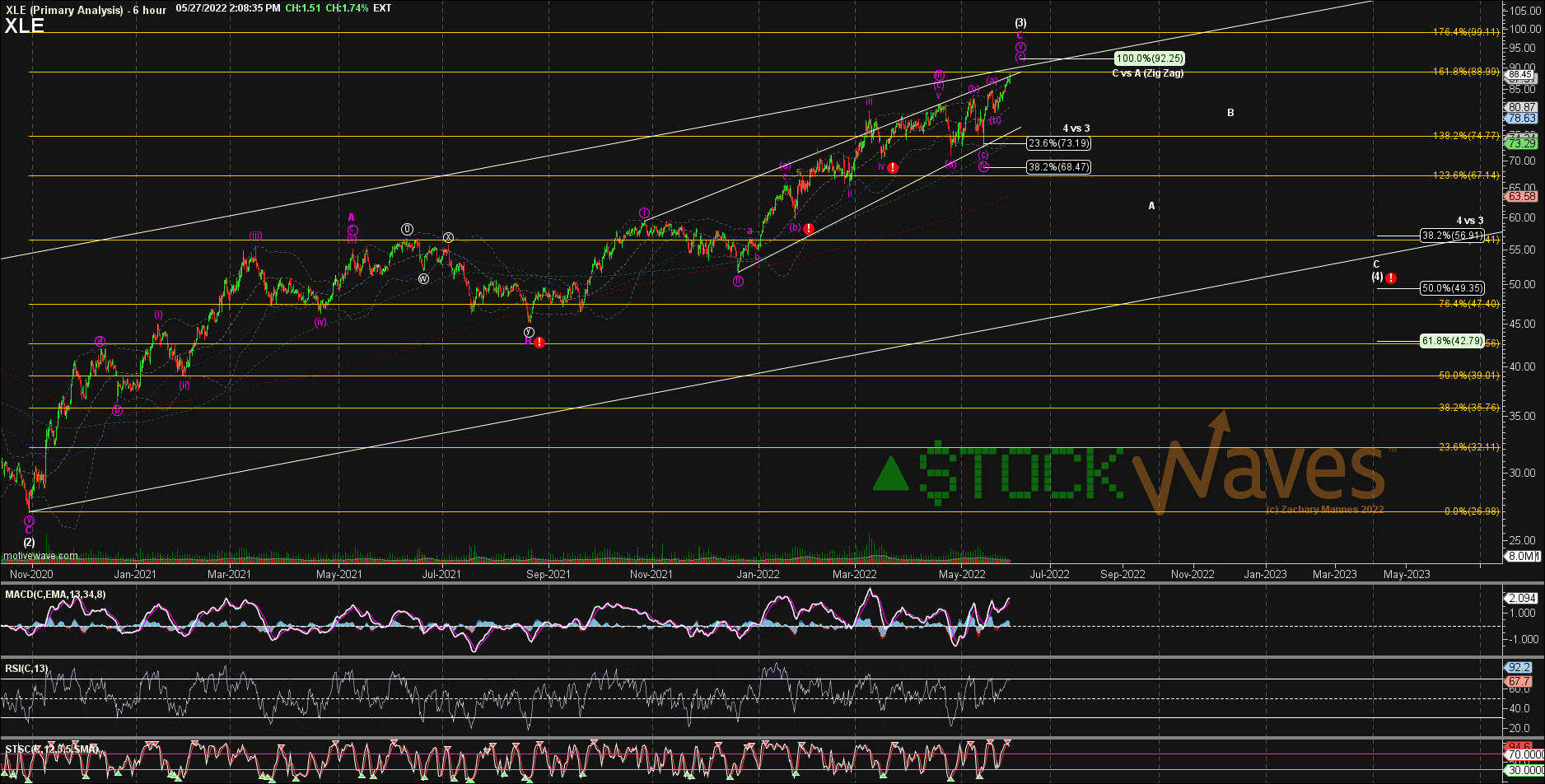 XLE - Primary Analysis - May-27 1408 PM (6 hour)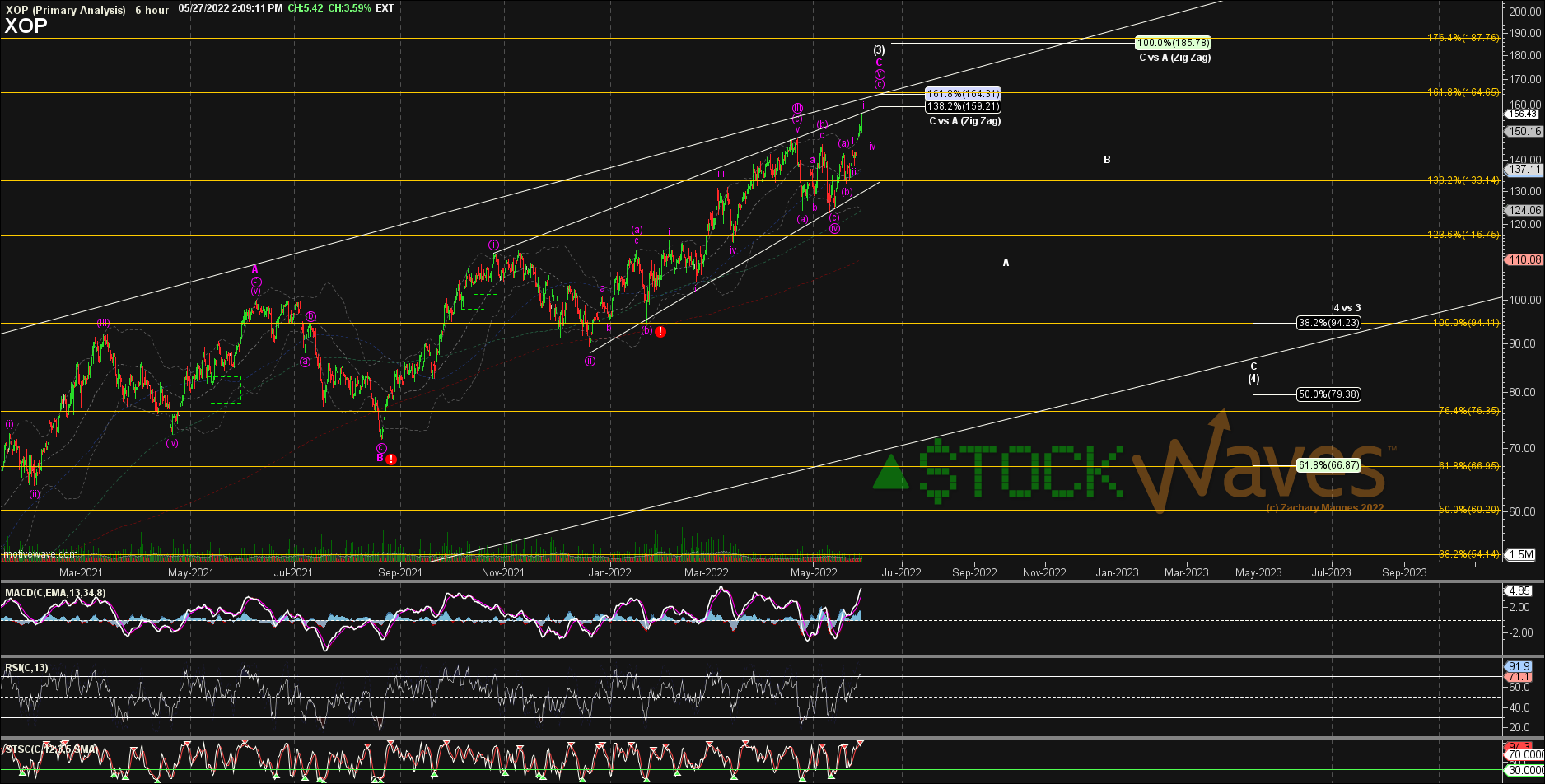 XOP - Primary Analysis - May-27 1409 PM (6 hour)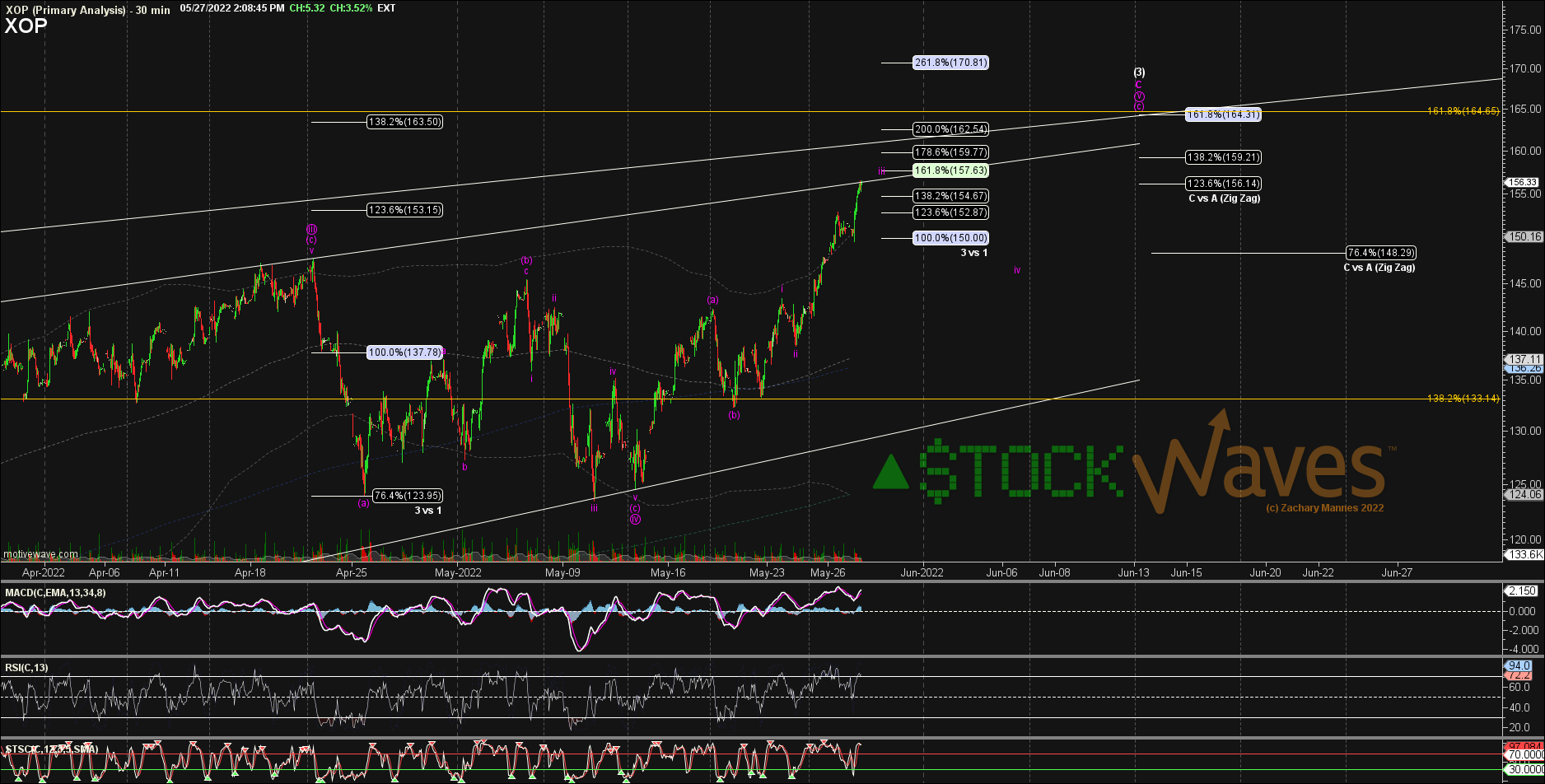 XOP - Primary Analysis - May-27 1408 PM (30 min)