We May See Lower Lows Soon
With the market unable to offer much more of a bounce beyond what we saw last week, I have been modifying our resistance levels over the last two days in our Trading Room, based upon the action we have seen this week.
In this update, I am going to focus on the GLD, as that is the cleanest of set ups right now. To me, it looks like wave iv completed last week, and, since that point, we can count a leading diagonal down, which likely has begun wave v of (3). This means that as long as the market remains below the Friday spike high of 105.75, I am looking down for the completion of wave v of (3).
While I recognize that bearish sentiment is simply as thick as molasses right now, and it is actually palpable, the set up we are now seeing still suggests a lower low in the very near term. And, again, a move through the GLD 105.75 level would make me reconsider that perspective.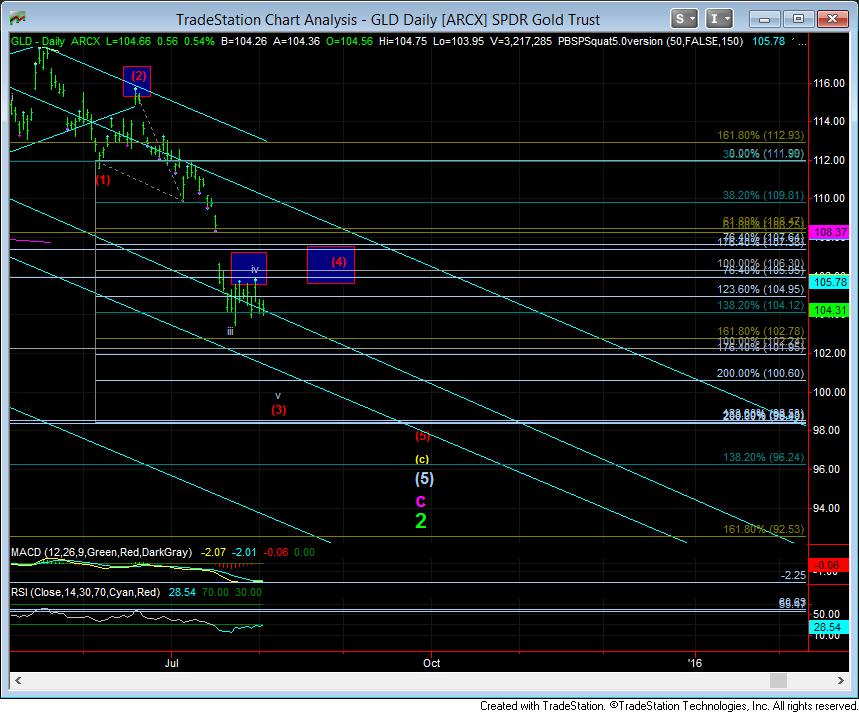 GLDdaily