While we appropriately called for the pullback we saw this week, the pullback has taken shape with a potential 5-wave decline. To be honest, it is not the most ideal of 5-wave declines. Moreover, the last time we saw a deeper drop, it also looked like 5-waves down, but then invalidated when we again broke out over the prior highs. Will that happen again? I cannot say for sure.
What I can say is that there is definitely risk of a deeper drop in the metals until we are again able to break back over the highs struck this week.
Now, if you are asking that if we see a 5-wave rally off a low, would that invalidate the downside potential? The answer is "no" because the upside structure has been overlapping and most likely a diagonal structure. This means that the next rally may be an a-wave of another a-b-c move higher, or it may be an a-b-c structure to set up another deeper drop.
What does all this mean? Well, that is going to be based upon how you are currently positioned. Anyone that does not want to hold for a bigger drop in the complex may want to lighten up their positions until we are able to break back over the high struck this past week, or maybe even hedge their holdings. And, consider that even if we do get a higher high, it may only complete a bigger diagonal, which means we likely see another decline again before the next major rally takes hold - such as is shown in silver, which would complete wave 5 of i in a leading diagonal, and then likely usher in wave ii pullback.
My point is that now is a good time to consider how much risk you would like to take based upon the current structures we are seeing in the complex. You "should" see an opportunity to lighten up if you choose to do so on a bounce into next week..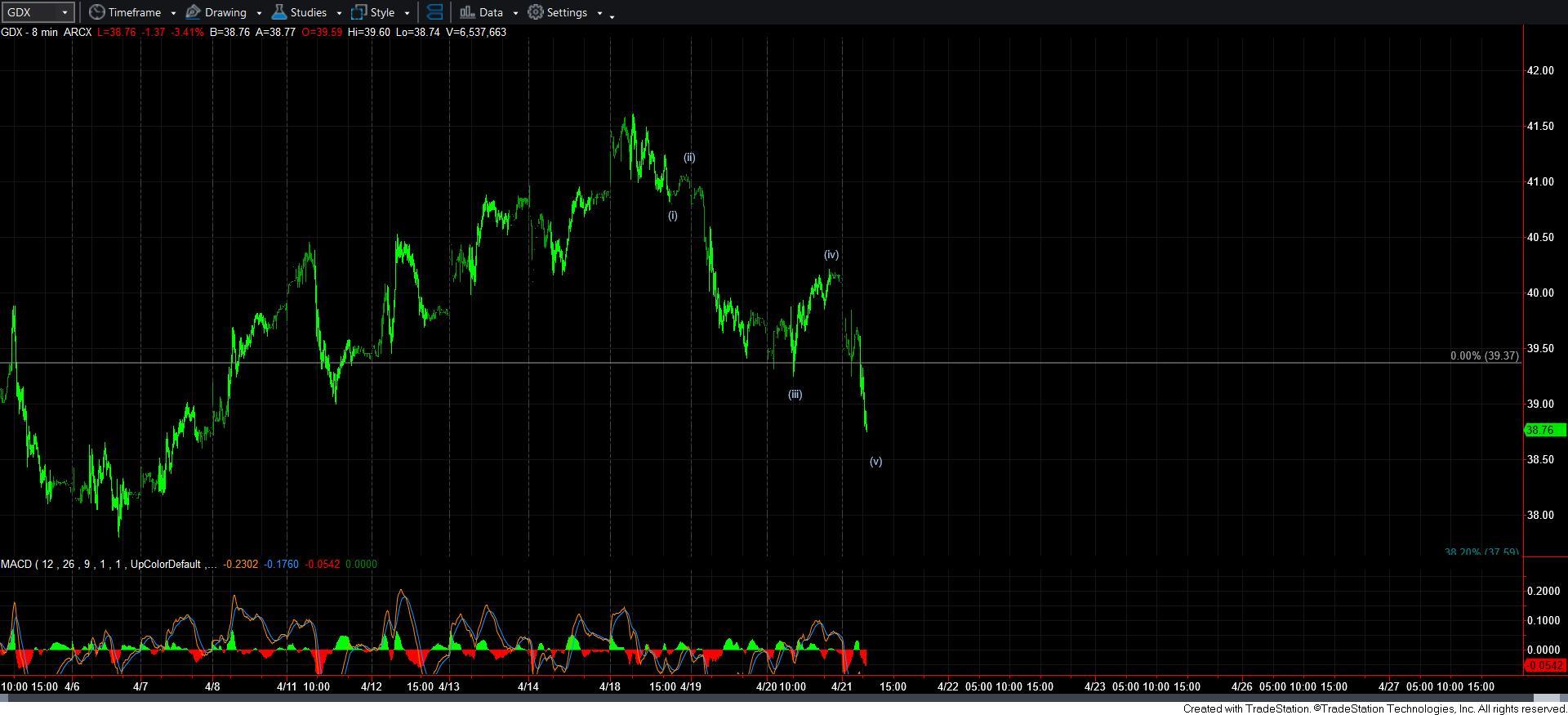 GDX8min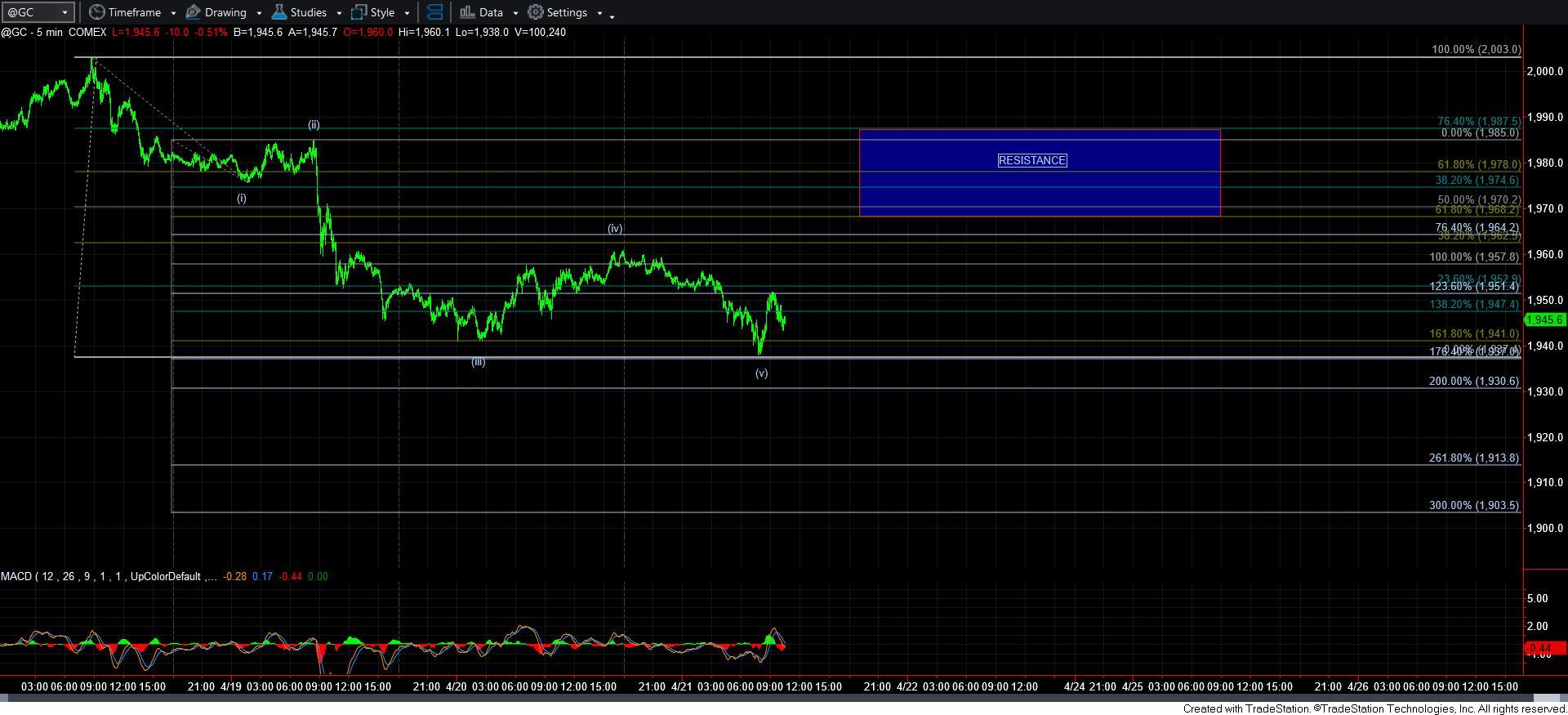 GC5min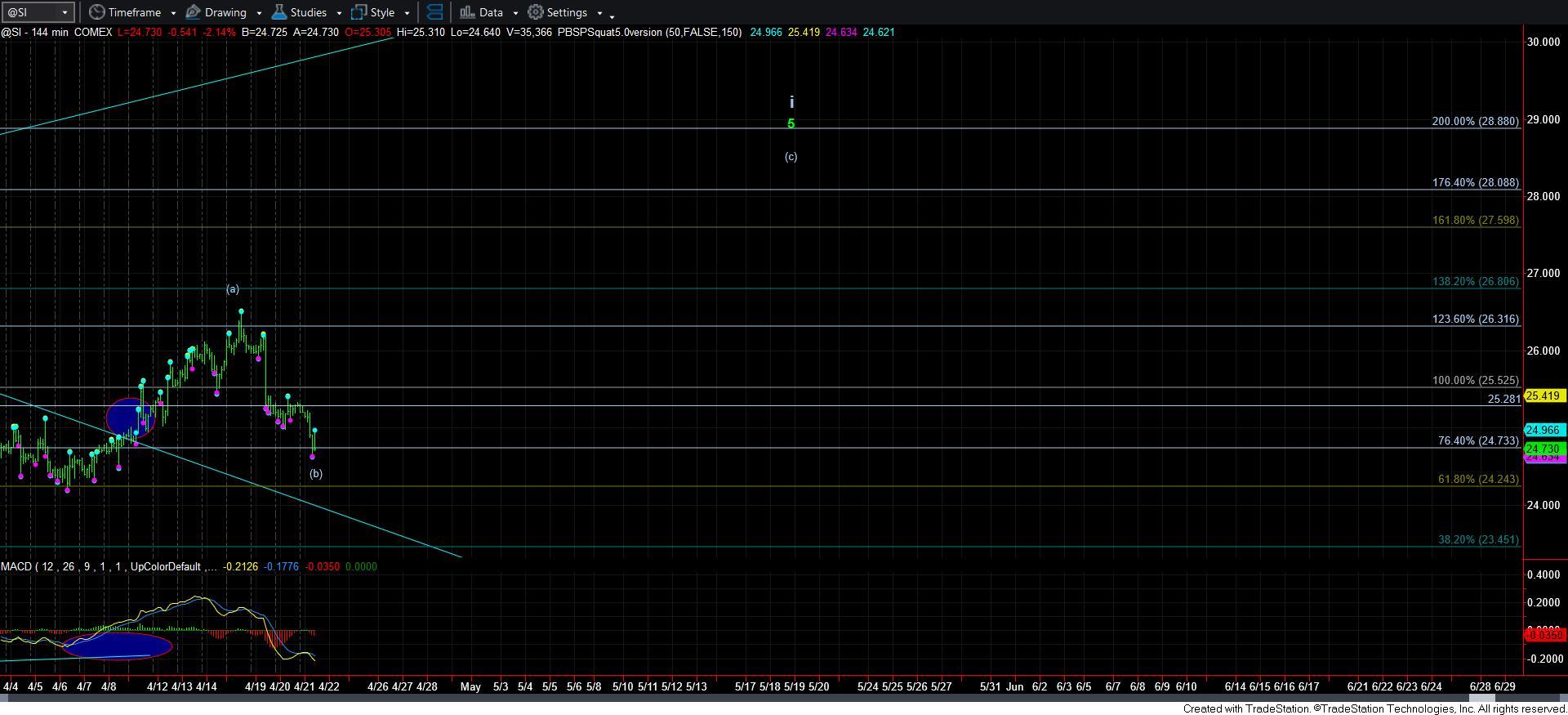 Silver-144min