In my weekend analysis for the metals, I noted that we can still see a drop early in the week to complete this 4th wave off the December lows. The market has been generally acting in accordance with standard patterns SO FAR.
But, as I have warned over and over, it is imperative that the market complete 5 waves up off the recent lows to put us in a more bullish posture. While I would prefer that we see higher highs this week, I don't think it is likely that we will break out directly from here if we were to head higher highs in the coming days. Rather, I still think the probabilities would suggest that a higher high would only be a completion to wave (1) off the recent lows.
For now, the various charts we are following are holding over support. While I know that many of you want to micro-count this move to as small a degree as possible, I am going to suggest otherwise right now. I think it is much more important to focus on whether price holds support, and then provides us with a higher high in the coming days.
Please keep in mind that we need to watch this action very closely to make sure we complete 5 waves up before we break support. When that happens, then we will be looking for the market to build the launching pad in a 2nd wave retrace. But, I cannot stress how important it is for us to maintain support in the next day or so and begin a 5th wave higher in order to provide us the 1-2 set up for which we are looking to develop that heart of a 3rd wave break out. So, let's try to keep this simple for now.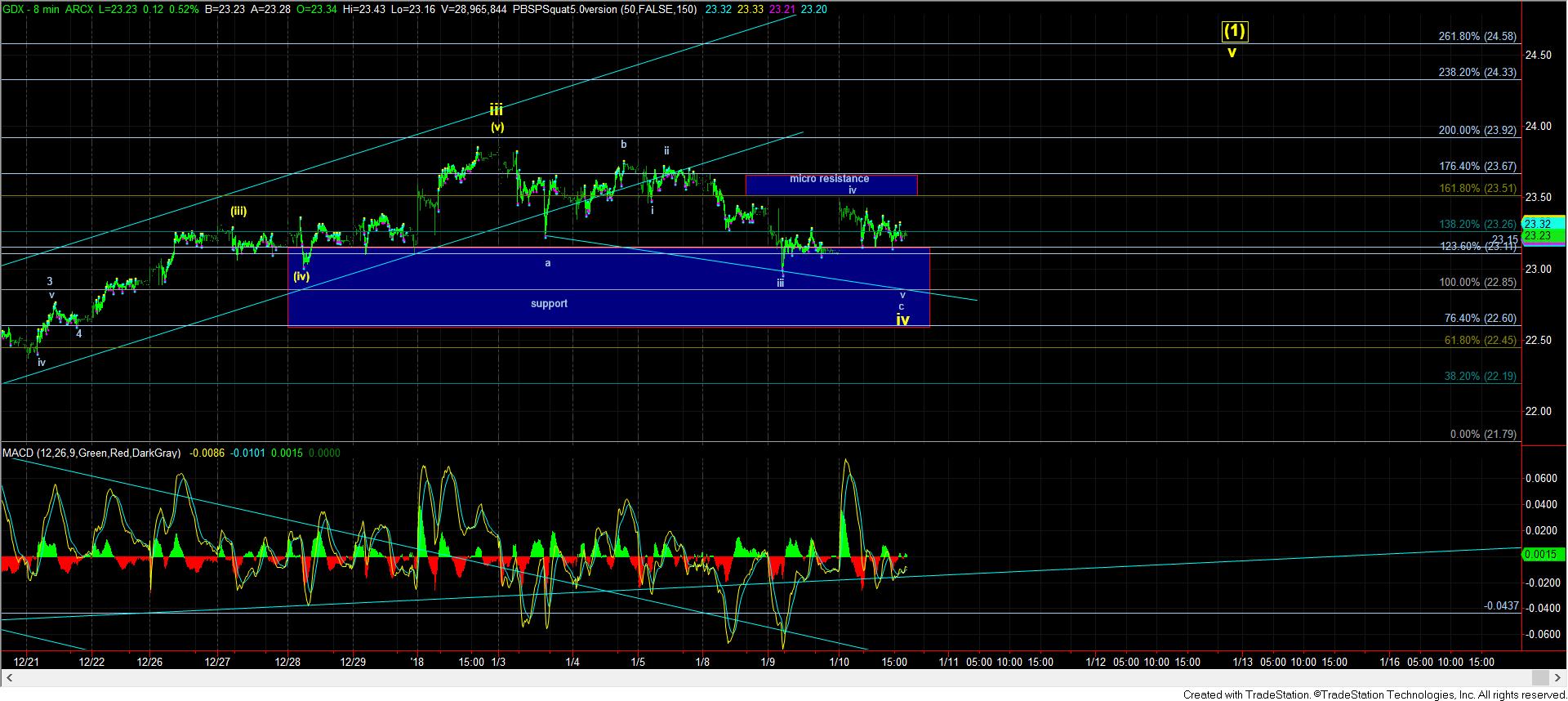 GDX-8min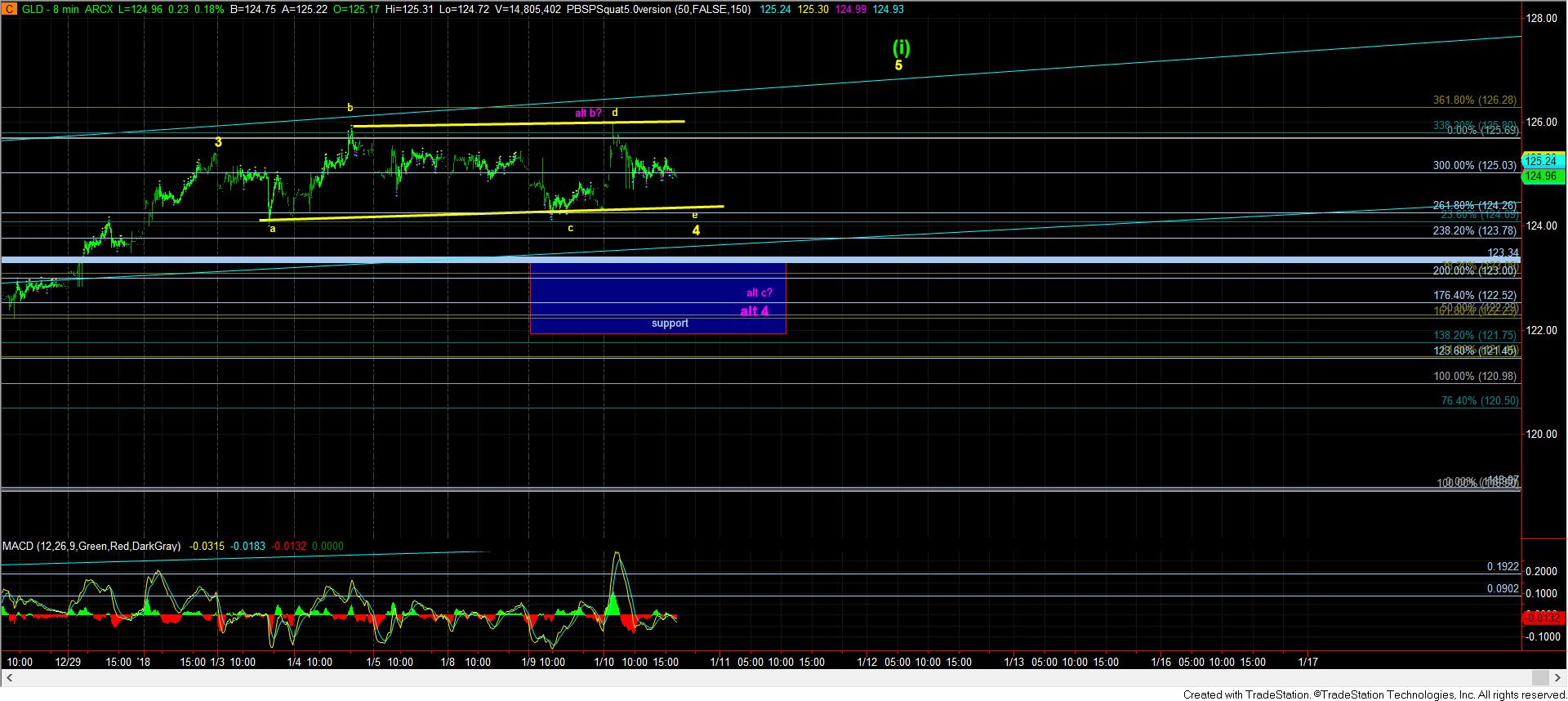 GLD 8min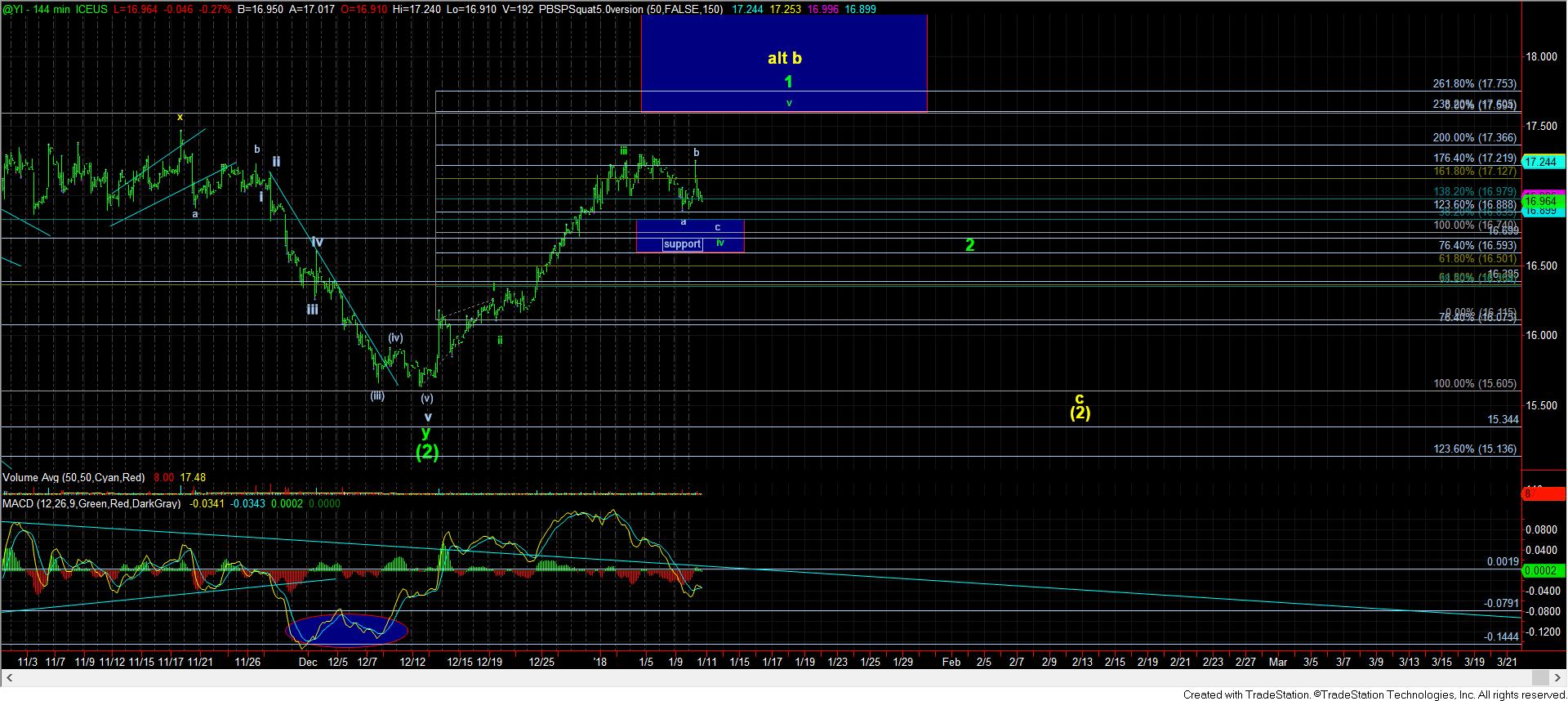 silver144min