VXX Testing Lower End of Support
The iPath S&P 500 VIX ST Futures ETN (VXX) continued to move lower yesterday. It is testing the lower end of the support zone for what could still be considered part of wave (iv) under the purple count, which is just barely keeping this count technically alive.
With that being said and while it's technically possible to still be part of the purple wave (iv) given how deep this has moved, I think it's much more likely that we are already in wave 2/B per the white path. Under this case, the larger degree support zone remains at the 33.71-28.87 zone with the 50% retrace coming in around current levels and the 61.8 Fibonacci retrace coming in below at the 30.72 level.
For us to have an initial signal of a bottom of wave 2/B forming, I would be looking for a five wave move up off of one of these fibs. I also want to note that the pattern to the downside still would look better with at least one more fourth and fifth wave prior to bottoming.
However, I am certainly going to be keeping an eye on the larger degree pattern, and should we get a five wave move up off of the lows I will be open to the possibility that we may have seen a more irregular bottom.
Finally I still cannot rule out that we have topped in the green wave 4, but this is still an alternate scenario at this point in time. For the time being, I am still looking for the VXX to move higher prior to breaking back down under the 25.81 low.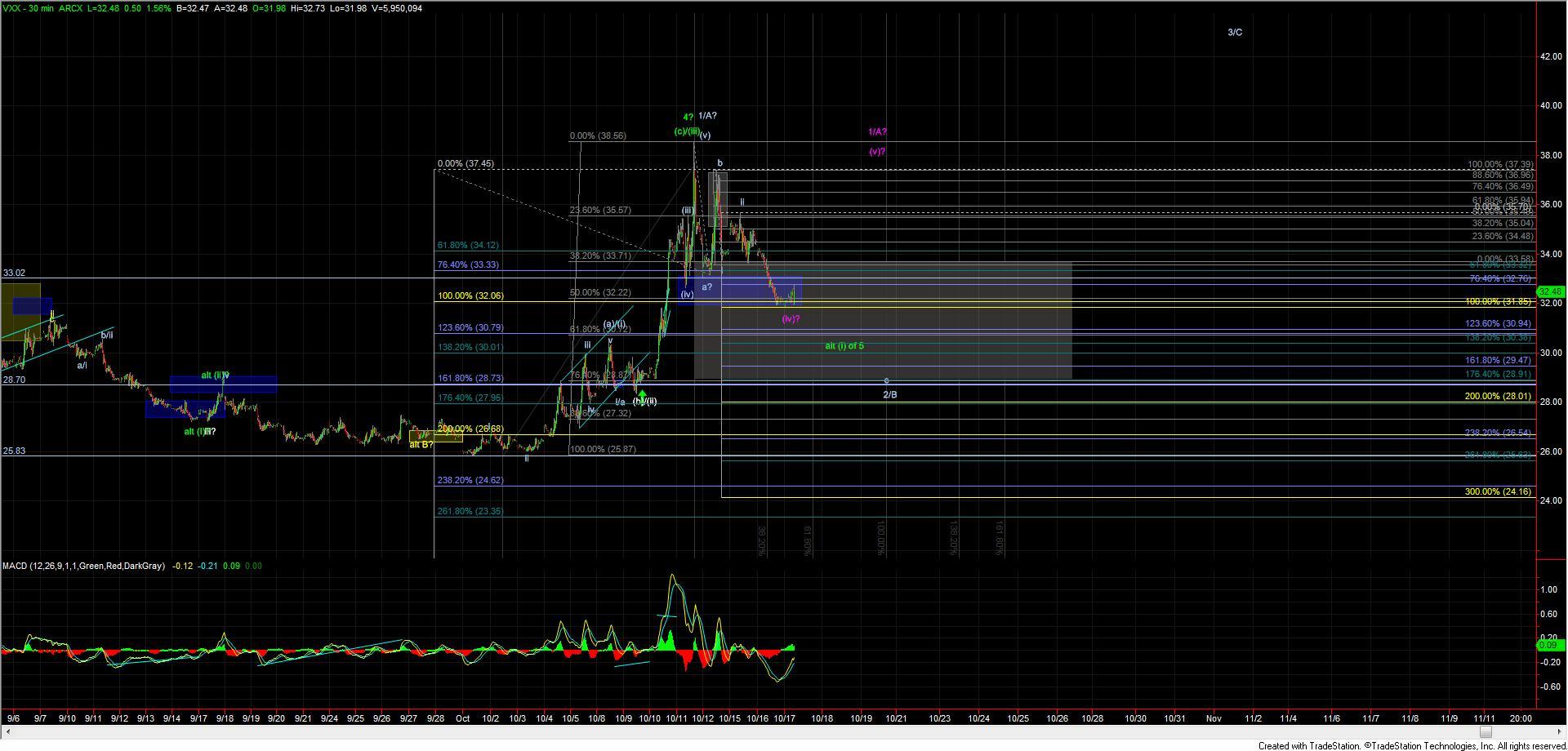 VXX 30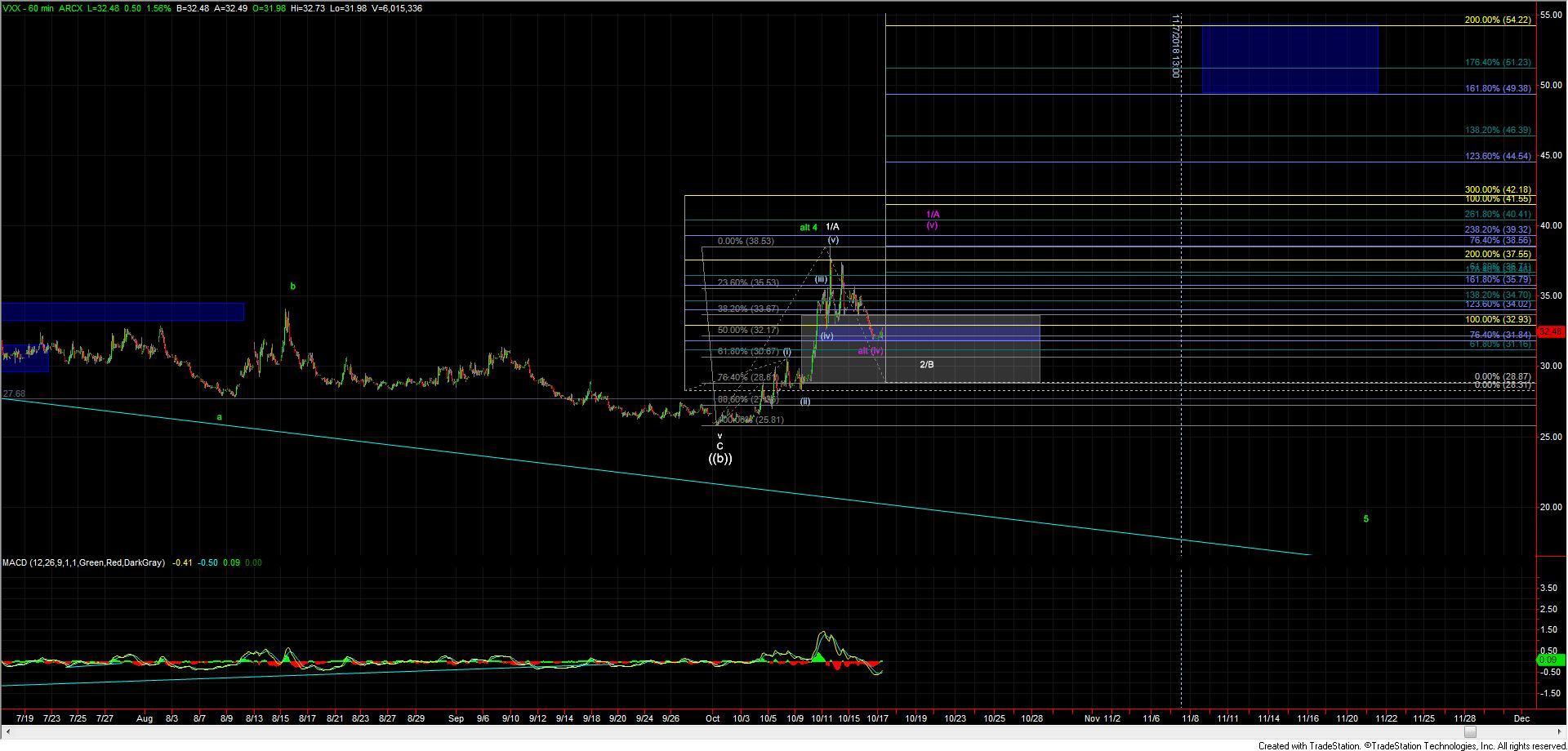 VXX 60