VXX Still Forming Larger-Degree Bottom
With the continued breakdown in the VXX last week, we are now left with the yellow primary and blue alt counts. The yellow count still allows for this to be forming a larger degree bottom in a wave B with still a C wave up yet to come. Unfortunately, with the inability to follow-through impulsively last week, the most probable path forward at this point under that yellow count is in the form of an ending diagonal up for that wave C. This still ultimately should see another move over that 32 high that was stuck back in August.
However, that path up to those levels will likely be in a series of abc structures, which will be more difficult to track. This will require more nimble trading and quicker profit taking once trades become profitable. With that said, once the diagonal does indeed top, it should provide us with some very nice trading opportunities to the downside since diagonals typically retrace back towards their origination points very quickly once they complete.
On the smaller time-frames I do still think this would look better with another wave iv and v of C, which is shown on the 10 min chart. As long as we remain under the 24.58 level, then we likely will still need to see another low to finish off this move to the downside even under the yellow count. Moving through that zone would be the initial signal that we may have indeed already struck a bottom but would still need to see further confirmation by moving back over the 26.36 high.
As far as the blue count is concerned, I still have several issues with this pattern but have to allow for it as an alternate. If we break through the 21.40 low, this blue count will become more probable, but again at this point in time I am viewing it as an alternate.
Reminder I will be out tomorrow and Tuesday and will check back in on Tuesday night.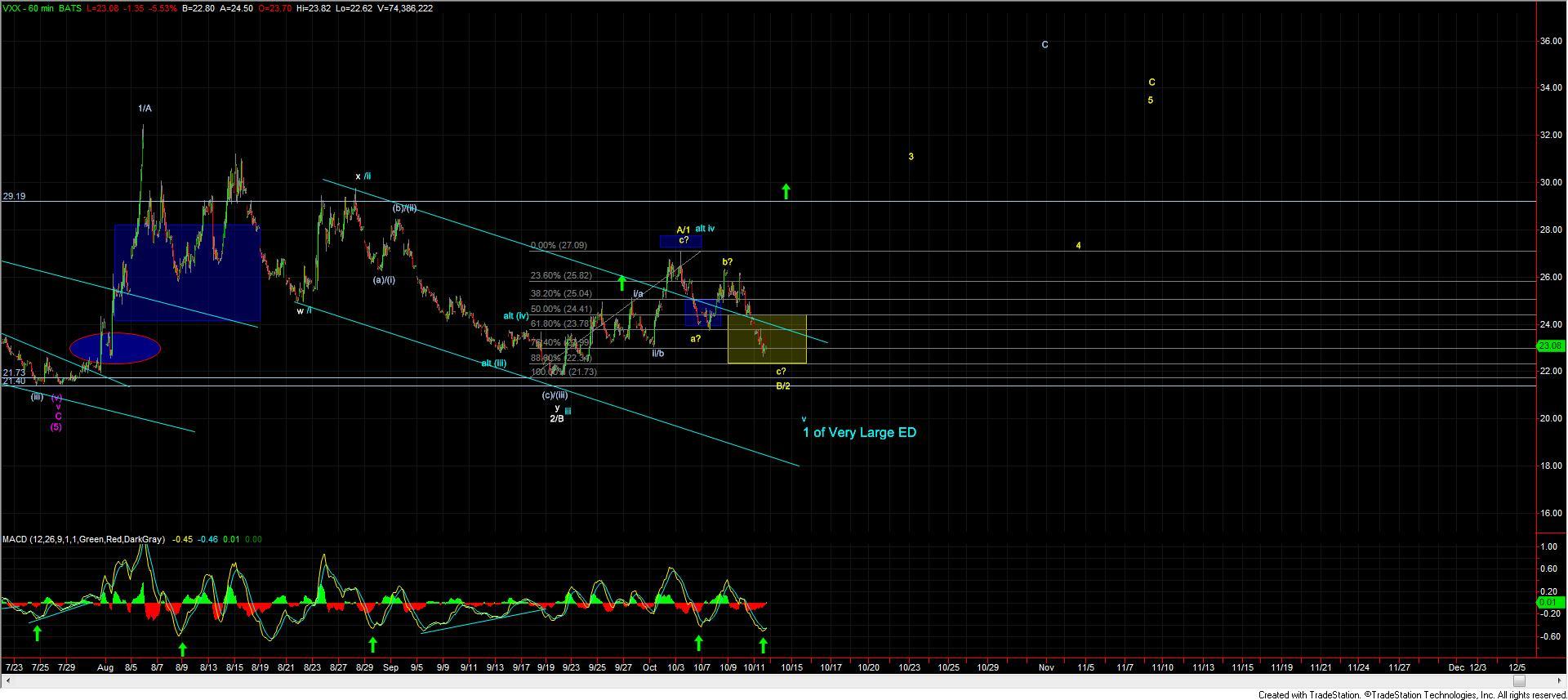 VXX 60
VXX 10