VXX Rally Pointing Higher
In overnight trading, the iPath S&P 500 VIX ST Futures ETN (VXX) hit the upper end of the near-term target zone at the 32.95 level, and now has clearly confirmed five waves up off of the August 1 low.
Ideally, that overnight high was only the top of micro wave iii on the 1-min chart, with wave v on that short-term pattern pointing to 33.35.
If we do get that final wave v up, the next question of course is whether we're still in the green wave (iv) or if this the start of a larger move having already bottomed per the red path labeled on the 5-min chart.
As I noted yesterday I still have issues with the bottoming pattern into the July 27 low, so as long as we are under the 33.33 - 34.45 zone I still have to slightly lean towards this being in the green wave (iv) on that chart.
But should the VXX move through that zone, I will then likely adopt the case that we have already struck a bottom at the July 27 low.
In either case, I still would prefer to see another micro high to finish off wave C of (iv), but a move back down through the 31.88 level would be the initial signal that we may have already struck a top in that green wave (iv).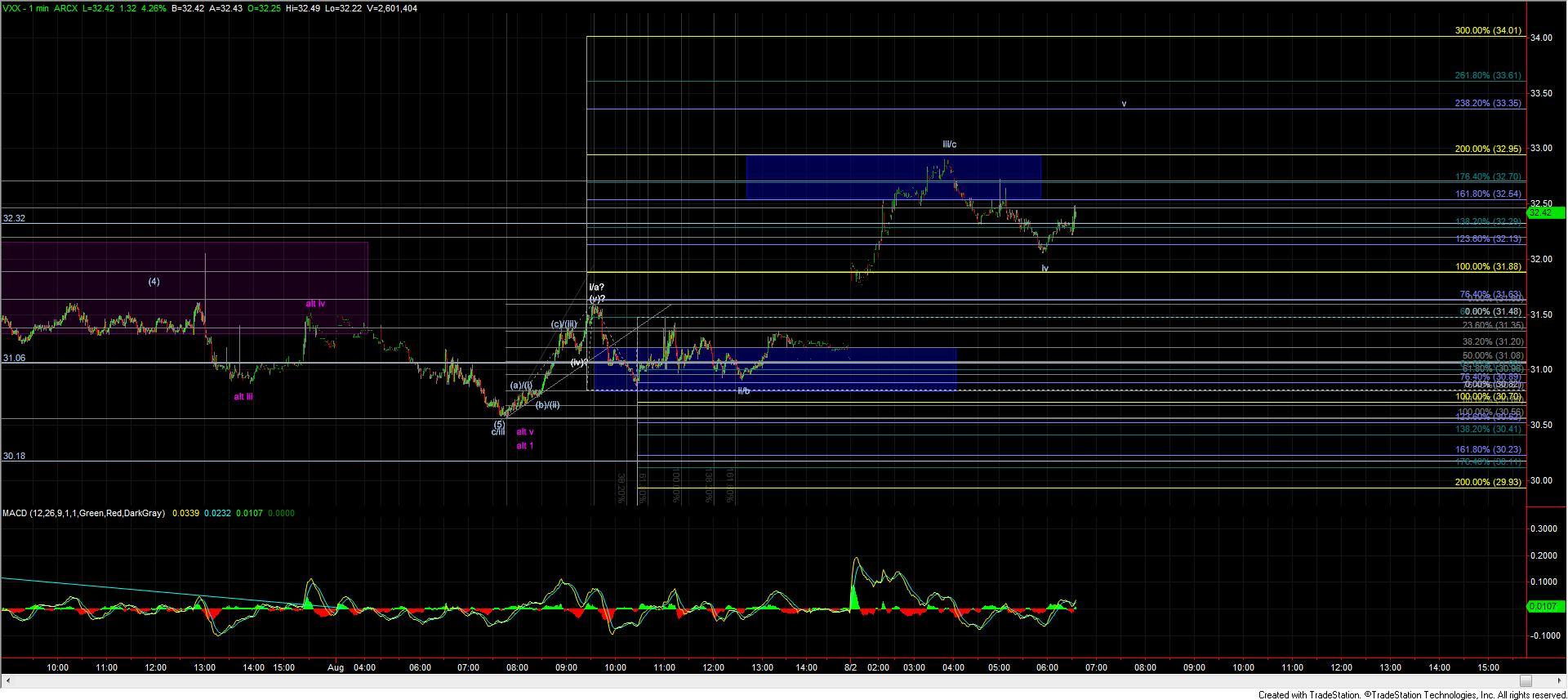 VXX 1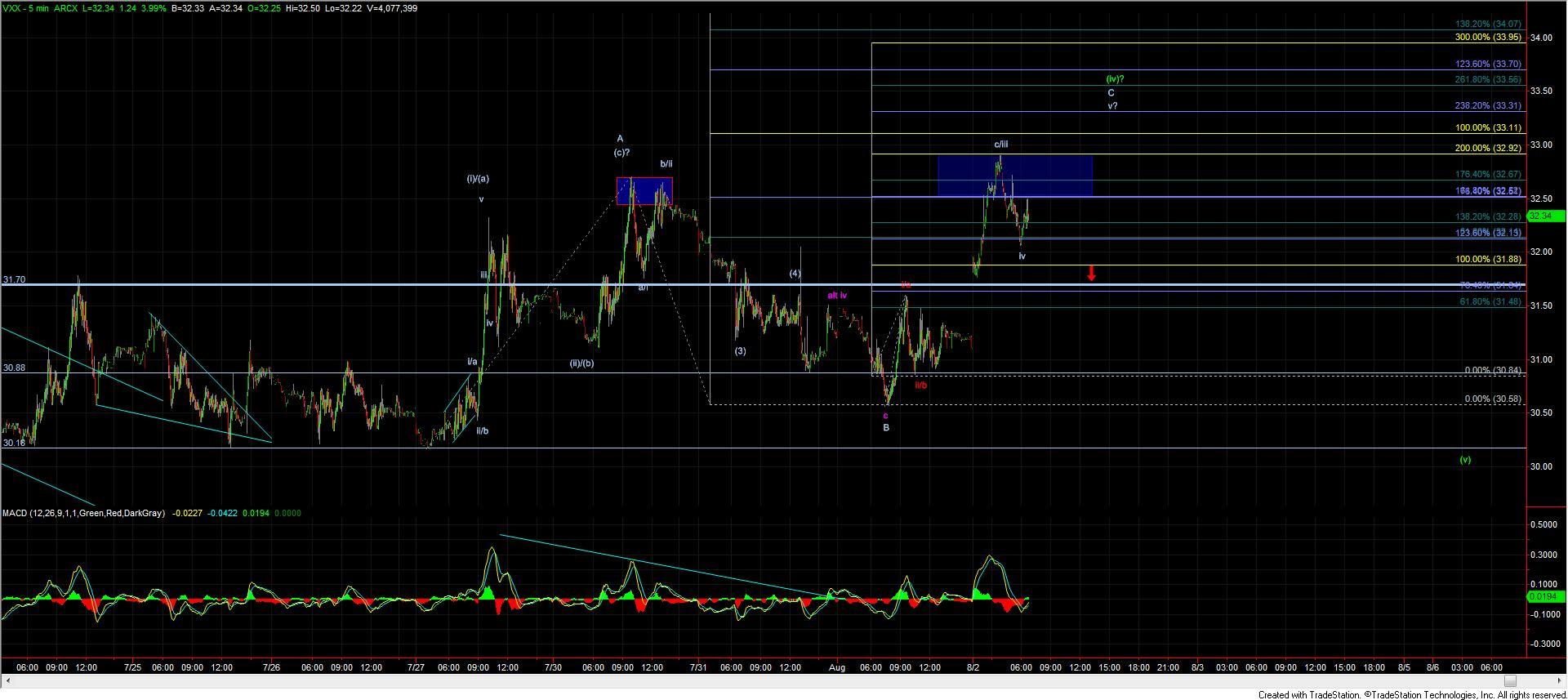 VXX 5
VXX 60