VXX Forming a Larger-Degree Bottom
Yesterday we finally saw some upside action on the iPath Series B S&P 500 VIX Short-Term Futures ETN (VXX) after trading flat for several days.
Unfortunately, we still do not have a 5-wave move up off of the lows, and thus we still do not have confirmation that we have struck a bottom just yet.
Now, given where we are in the larger degree structure this initial move up does not have to start with a 5-wave structure; however, not getting a 5-wave move would certainly make tracking the upside action on this much more difficult.
Furthermore, not seeing a full 5-wave move leaves the door open to still seeing another low prior to forming a significant low.
So, with all of that said, I am still looking for a move through the 24.97 high to give us an initial signal of a larger-degree bottom. Unless and until that level is broken, I still cannot rule out seeing another low prior to bottoming.
If we do see that low then I would still ideally want to see the 22 level hold, as seeing a sustained move through that 22 area would open the door to this forming a more bearish structure, which potentially could see this into the mid-to-low teens prior to striking a long-term bottom.
For now, however, and as long as we do not see that sustained break of the 22 area, I do still prefer to count this as forming a larger-degree bottom. Once that bottom is struck, I am looking for a fairly sharp move back towards the 33 area as an initial target.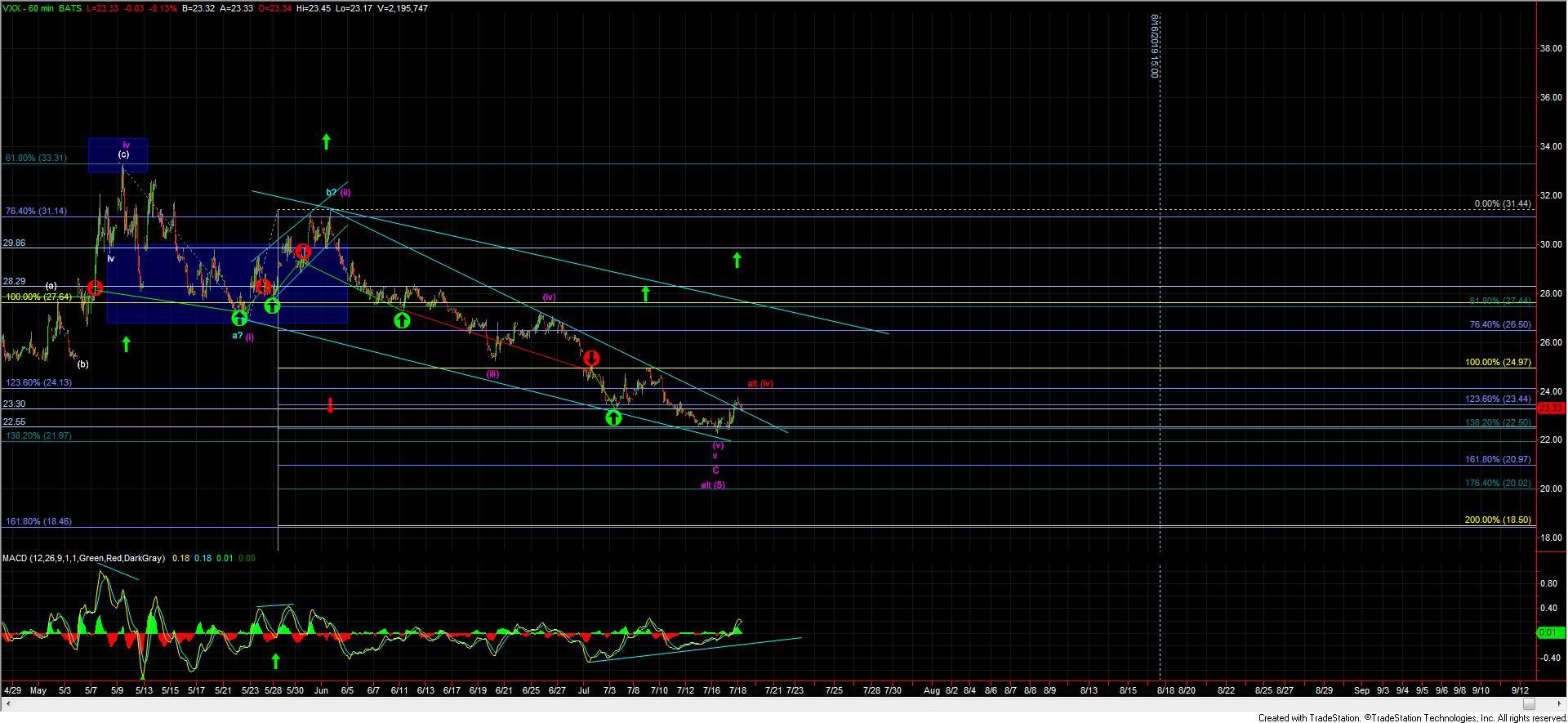 VXX 60