VIX Retesting Support - Market Analysis for Feb 13th, 2019
The iPath B S&P 500 VIX S/T Futs ETN (VXXB) is trading down a bit lower this morning, but I really have nothing new to report from an analysis perspective than what was posted yesterday morning as we are trading at almost the exact same level as the open from yesterday.
This is what I wrote then:
We are currently retesting the 32.94 low, and breaking this level would further provide evidence that the white pattern is indeed the operative path. Now with that being said, it is still technically possible for the purple count to play out in the form of an expanded flat. However, with the break of the previous lows, this is a less likely scenario at this point in time.
If we can indeed break that 32.94 low, the next key fibs below come in right at the 32.50 level, which is both the 200 extension of the initial move down off of the 36.04 high as well as the larger degree 138.2 extension. So, seeing this level act as at least some partial support would certainly not be surprising.
If that level can break, then the next key fib below comes in at the 31.88 level with the 31.50 and 31.23 levels below that. Resistance remains at the 33.76-34.14 zone, so as long as that zone holds, pressure remains down in the near term.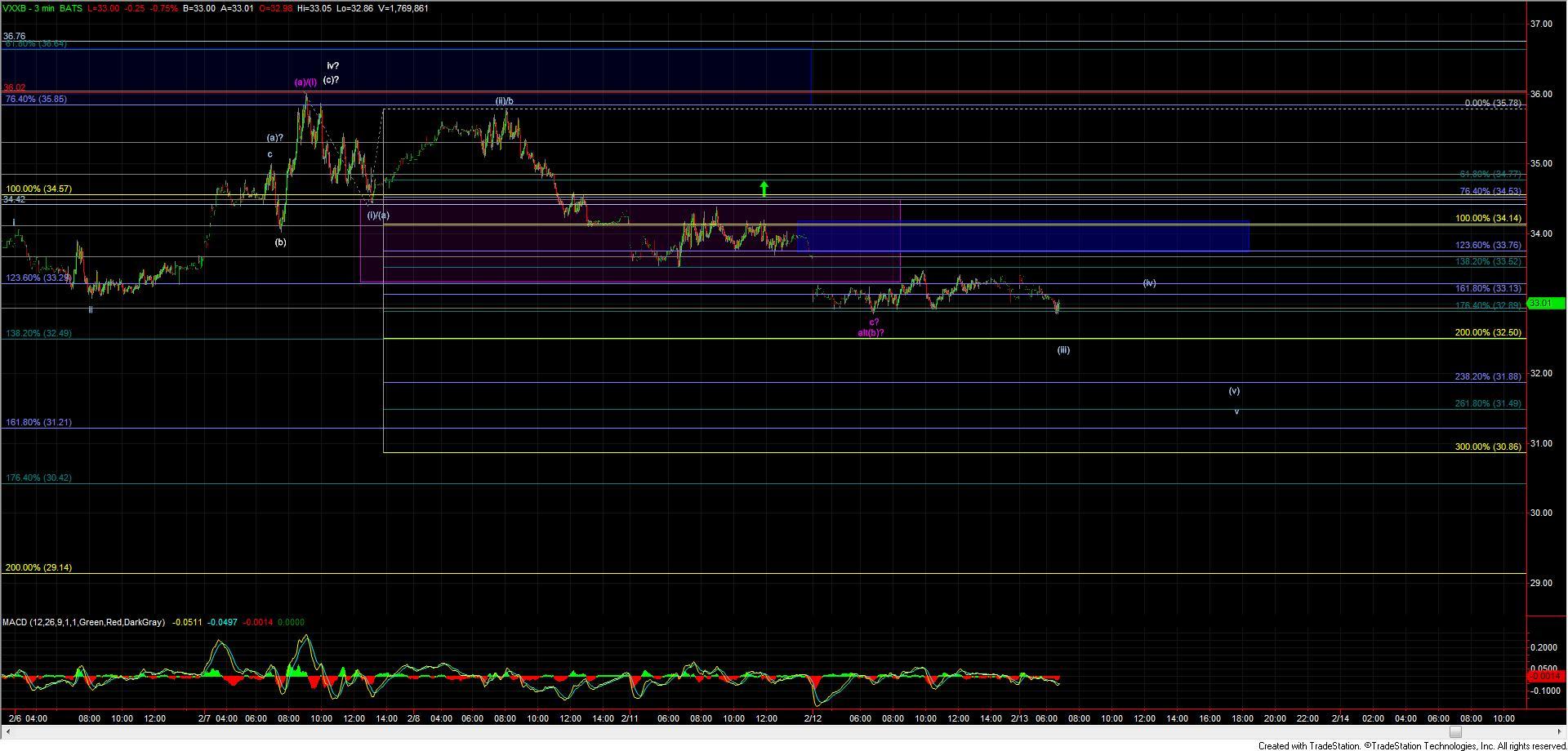 VXXB 3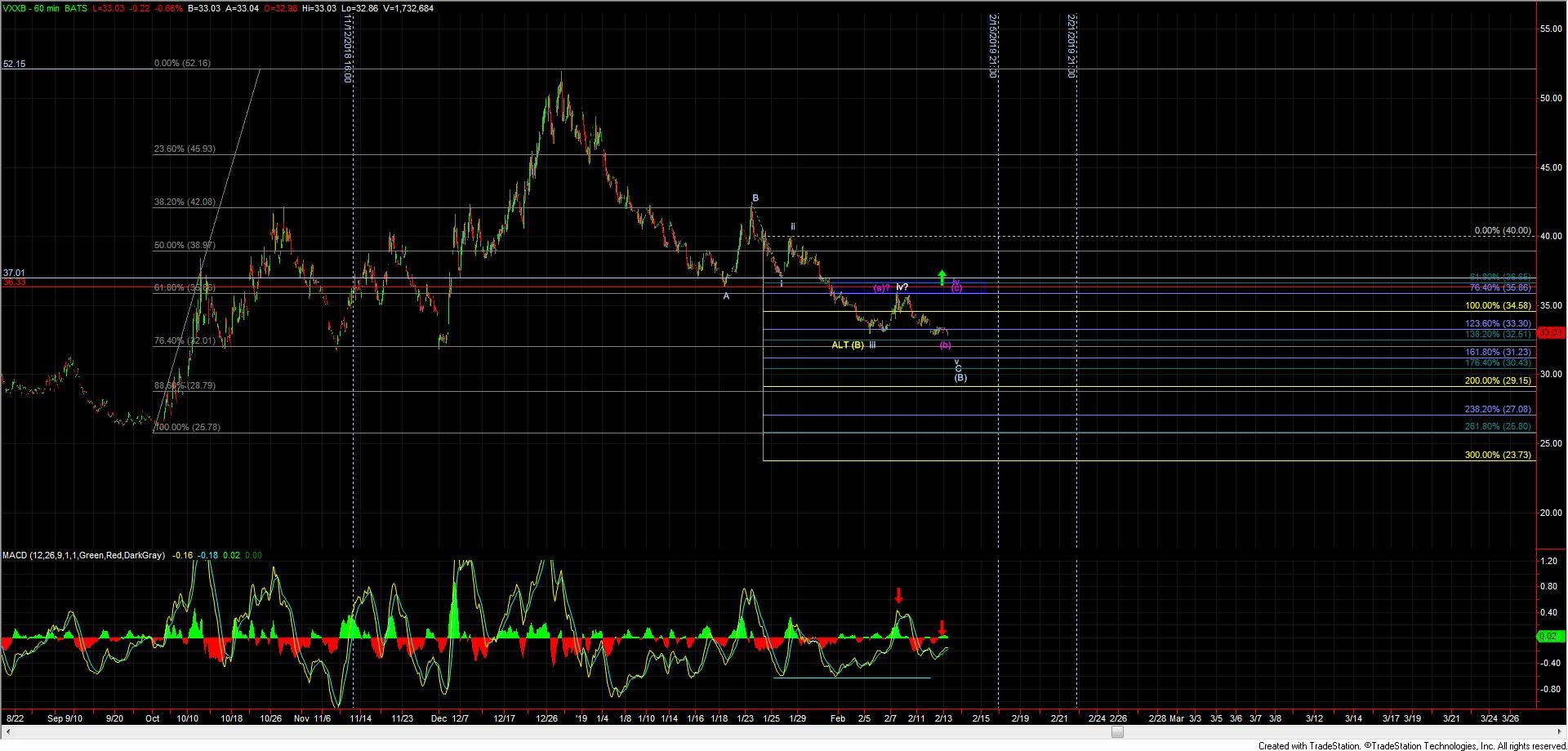 VXXB 60