VIX Pressure Remains Down
After seeing a high consolidation on the nano time scales yesterday, overnight the iPath B S&P 500 VIX S/T Futs ETN (VXXB) did indeed move higher, exceeding yesterday's high of the day by just a few ticks.
This technically satisfied the "break up" scenario and gave us enough waves to consider all of a nano wave c off of the lows completed.
Now, with that being said, because the move was so small it's also still possible to consider the entire move off of yesterday's LOD into the pre-market high as one single five wave move. In either case, the action is really too nano to be highly reliable, so I would want to see a wave structure of one larger degree to really have a better idea of the smaller degree pattern.
The bigger picture really has not changed much, and as noted yesterday as long as we are trading under the 35.80-36.60 zone, I still have to give the benefit of the doubt to the red count. Under this count, we still would need another wave iv and v to the downside to complete the larger wave C of (B) as shown on the 60min chart. This should ultimately take us down into the high 20s prior to seeing a sustained bottom.
So with that, as long as we are under resistance the pressure should remain down on the VXXB.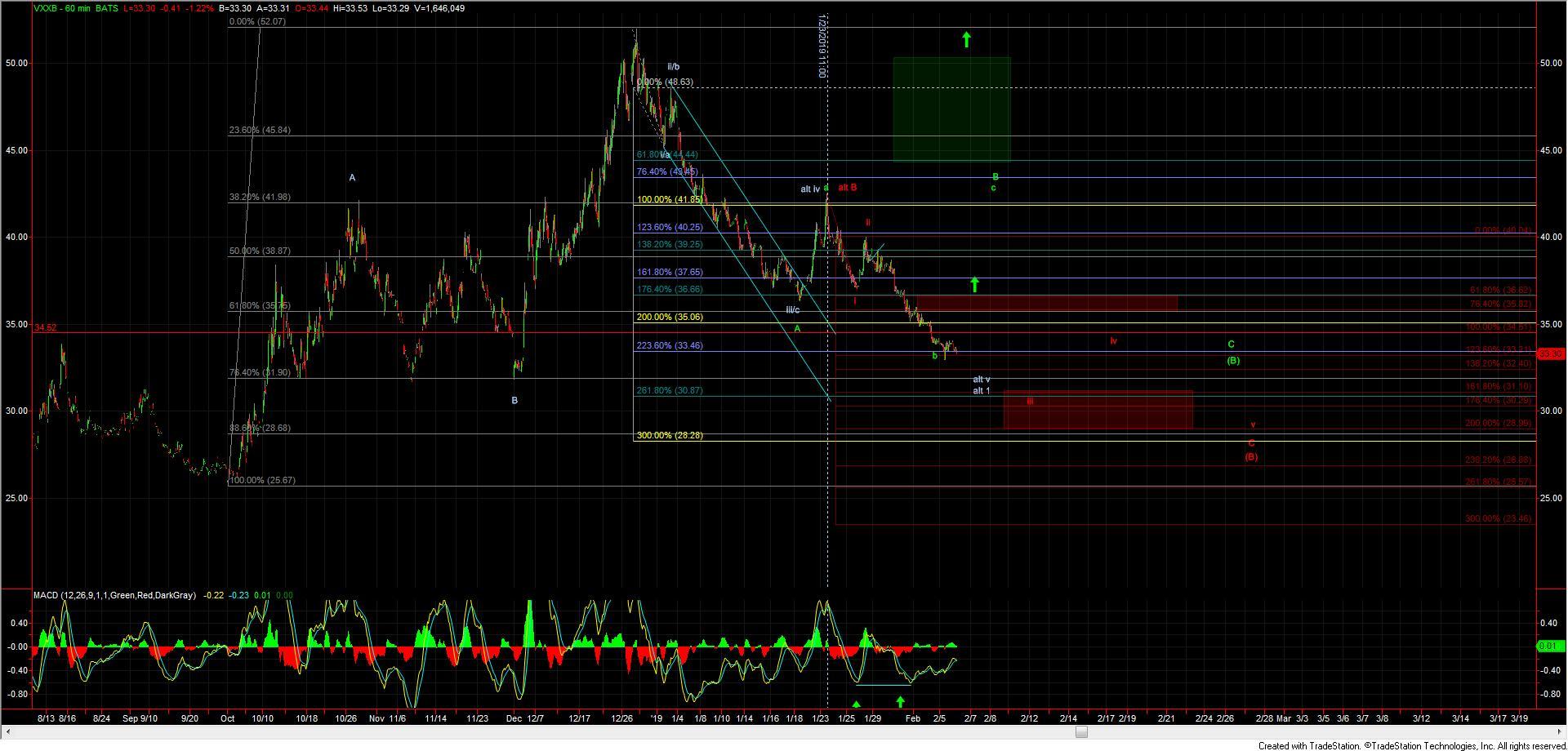 VXXB 60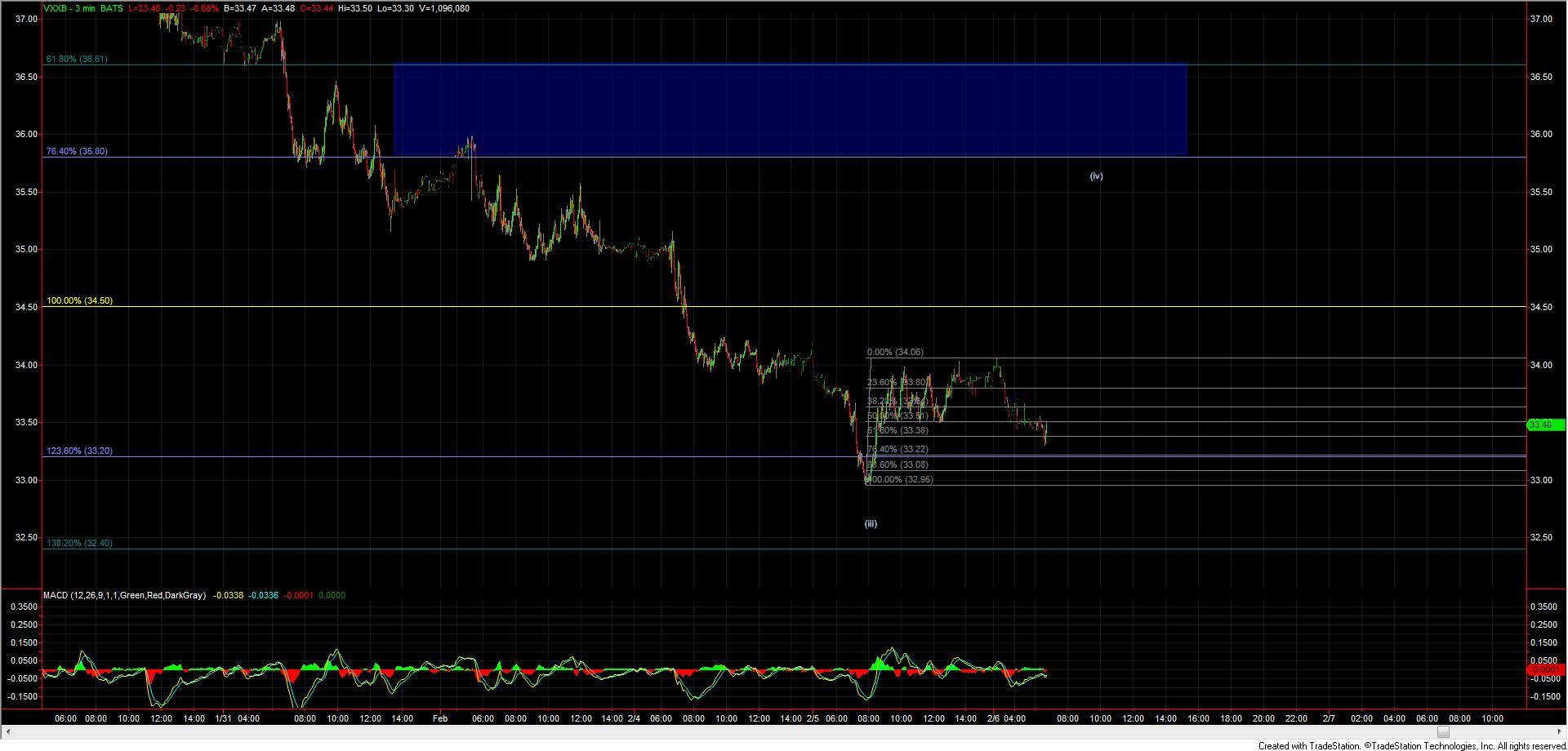 VXXB 3