Market Analysis for Jul 14th, 2017
Should have gone out to all members:
I want to give you some color as to how I am looking at GDX right now. In one word - skeptical.
While we had what looks like an initial a=c off the lows, as noted yesterday, it CAN be a I-ii, 1-2 off the lows. But, I want to note that it is quite rare that such a bullish structure would take shape using the same proportions as a corrective rally.
For that reason, the probabilities suggest that I still retain some skepticism in the SHORT TERM. Remember, the bigger picture is still quite bullish, but it is the shorter term that is a bit of a question.
Therefore, IF the GDX is able to break out over this week's high - again, IF - then I will be looking to the 22.65 region for a larger a=c off the lows. Through 22.65 strongly, and I can be a little less skeptical, and look for the market to fill in the bigger 1-2 as noted on the daily chart.
Again, please recognize that the market is still "feeling" out a bigger bottoming process, so my primary focus is not the downside. Rather, my primary focus is trying to confirm the next larger trend higher.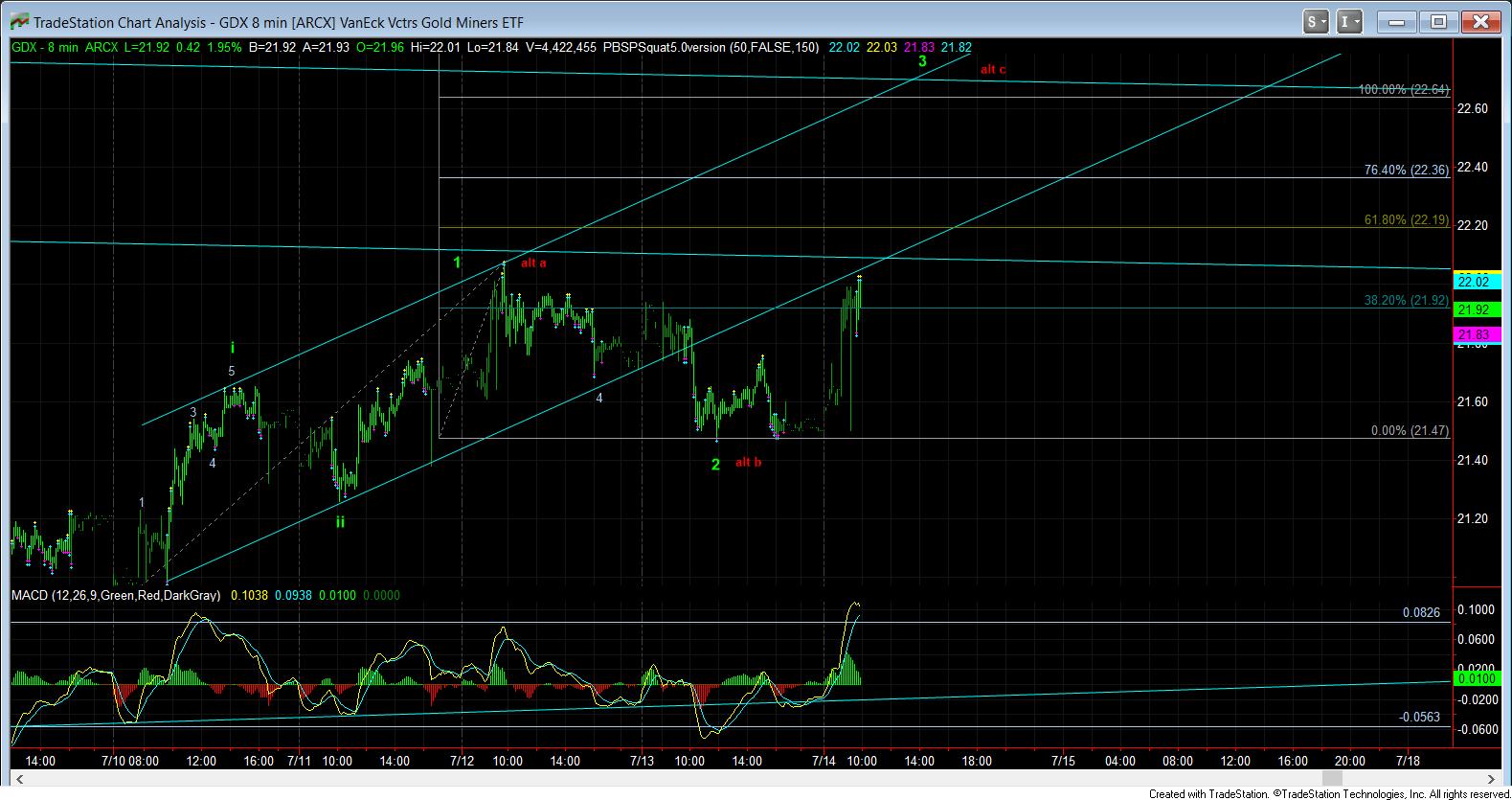 GDX-8min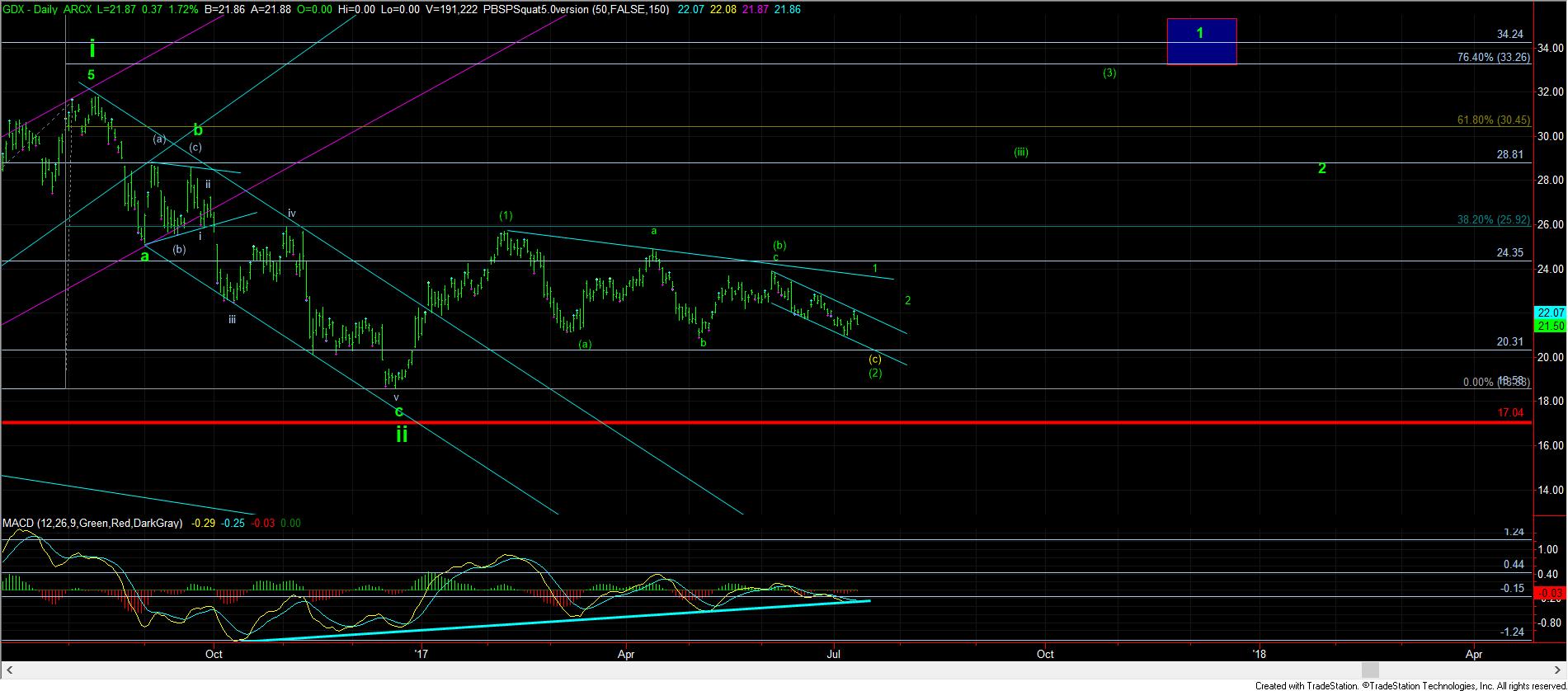 GDXdaily