As the title says, it seems the metals took us up to the line today, but I cannot say that I have strong evidence yet that the bulls are going to take control.
Let me start by addressing the GC chart. While the market has spiked through the market pivot, the rally is still only an a=c move, which is corrective in nature. I still have no impulsive rally through the market pivot, which does not make me terribly bullish just yet.
Moreover, the fact that the GDX is still unable to exceed the 31.50 resistance region is another factor that seems to keep the bears in control for now. So, unless we see further bullish action, I think that today's high can mark a local top which can now point us lower in furtherance of this continued decline.
Silver still has potential to lead us out of this pullback, and it has now developed another positive divergent bottoming structure in the MACD, but I am not confident about this potential as I still do not have an impulsive move off a low.
Overall, I would suggest today's high is important in the near term for GC, and as long as we remain below it, we could be setting up the next sizeable decline down towards the 1702-1723 region. While it had some potential to break out with this recent rally, it has still only provided us with what seems to be an a-b-c corrective rally structure. So, until proven otherwise, I am still looking down in the near term.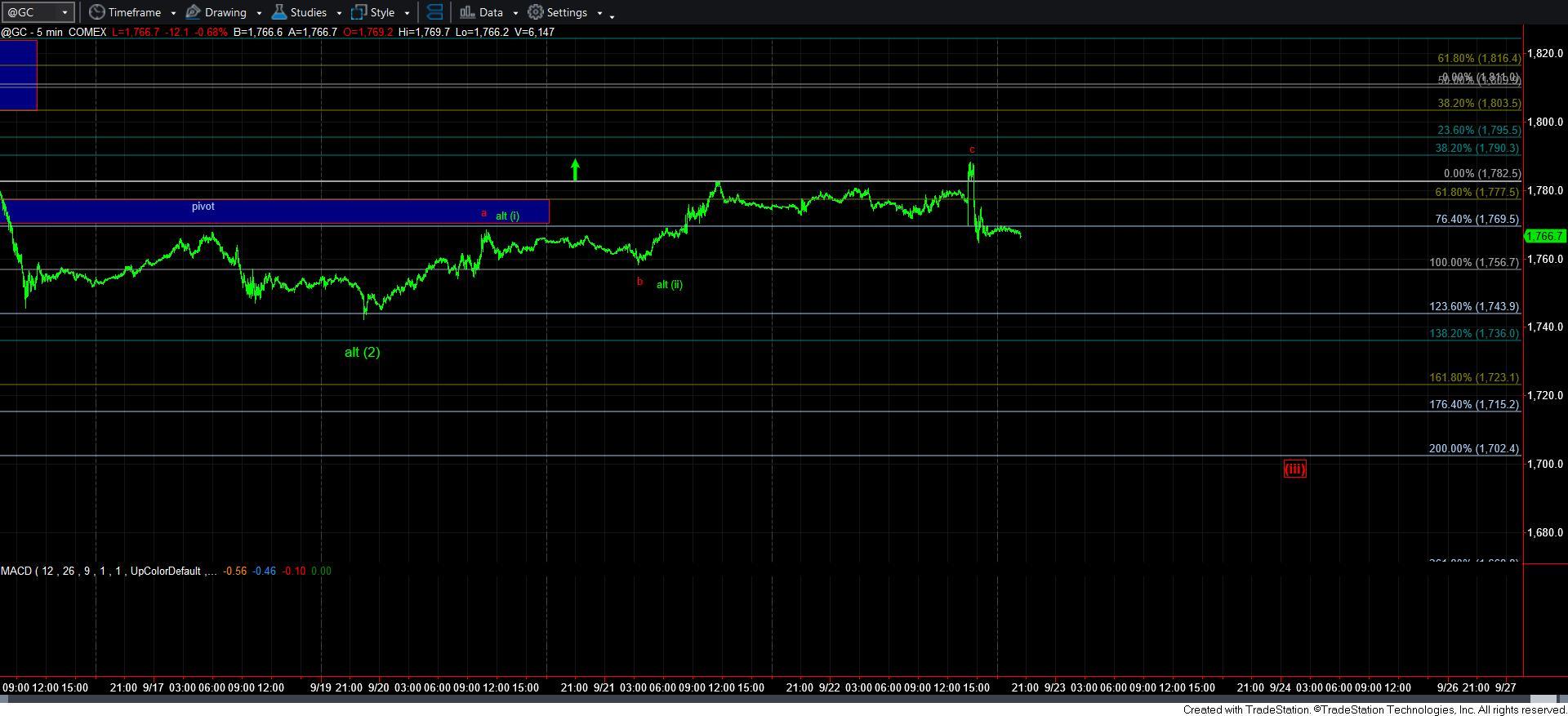 GC5min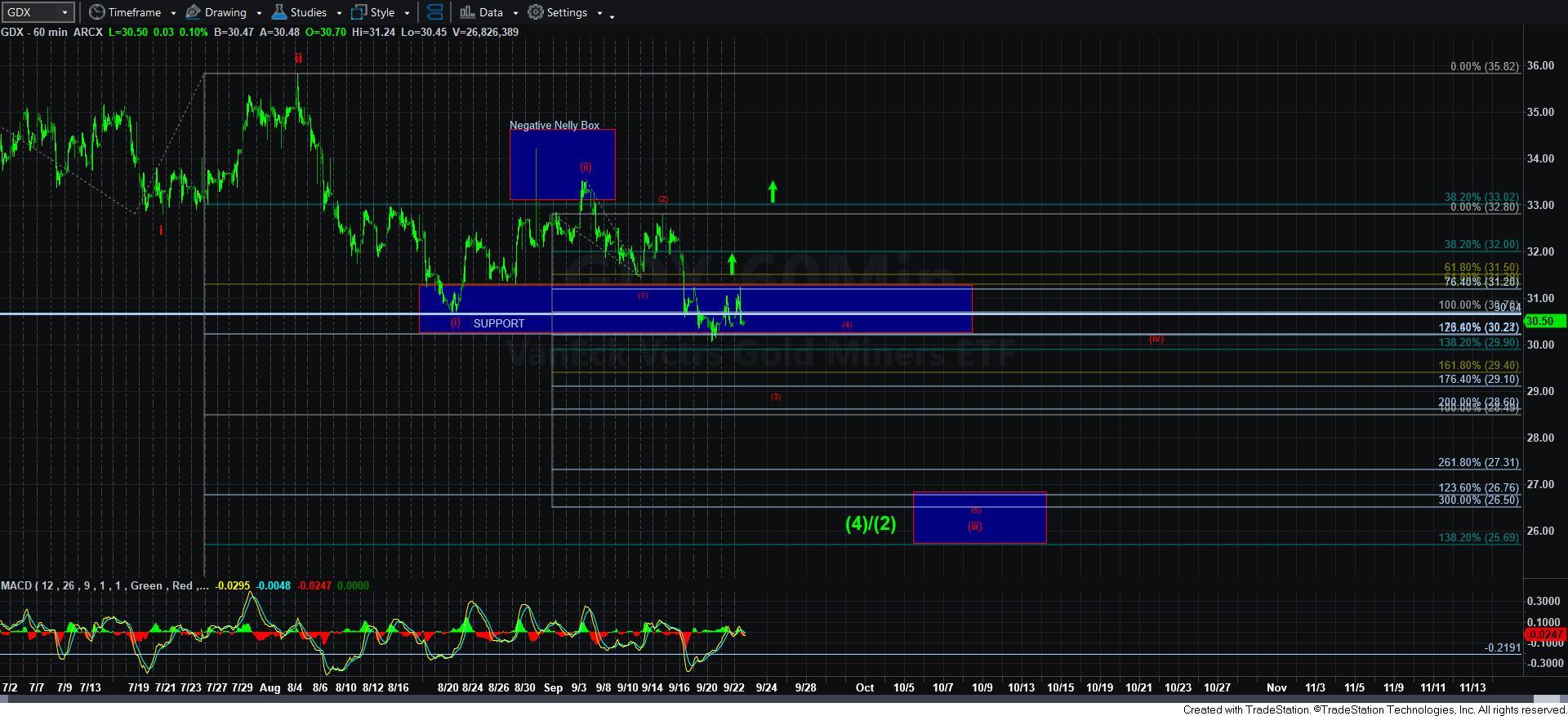 GDX60min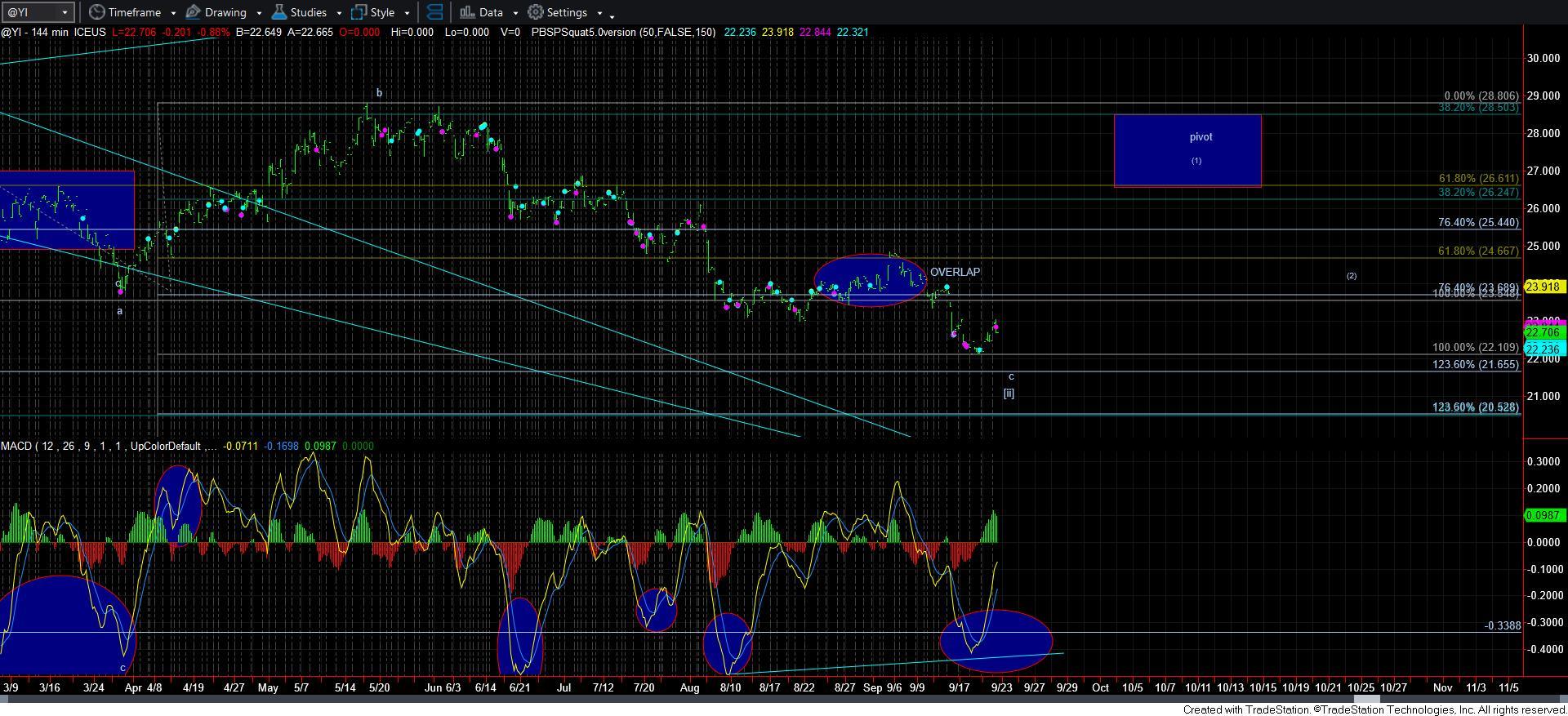 silver144min