Underlying Bullishness in Treasuries
The ABC consolidation into the November low in Treasuries is very clear. The move up from there also looks like 5 waves up.
Therefore, we should continue to give Treasuries (TLT, TY, US) the benefit of the doubt that they will at least attempt a C wave up within the blue (B) on the chart for more of a retrace of the ABC down from September.
It's possible the B wave down of (B) is not yet complete. But since this consolidation counts as an expanded flat, even at lower support it still implies underlying bullishness.
As long as we hold the lower support region of this potential count, it would still be not unexpected for Treasuries to challenge the September highs even if not getting full follow-through in the projected 5-wave up-move highlighted in purple.
The 78.6% support retracement levels to watch are TY/ZN - 128'135, US/ZB - 157'010*, TLT - 135.83.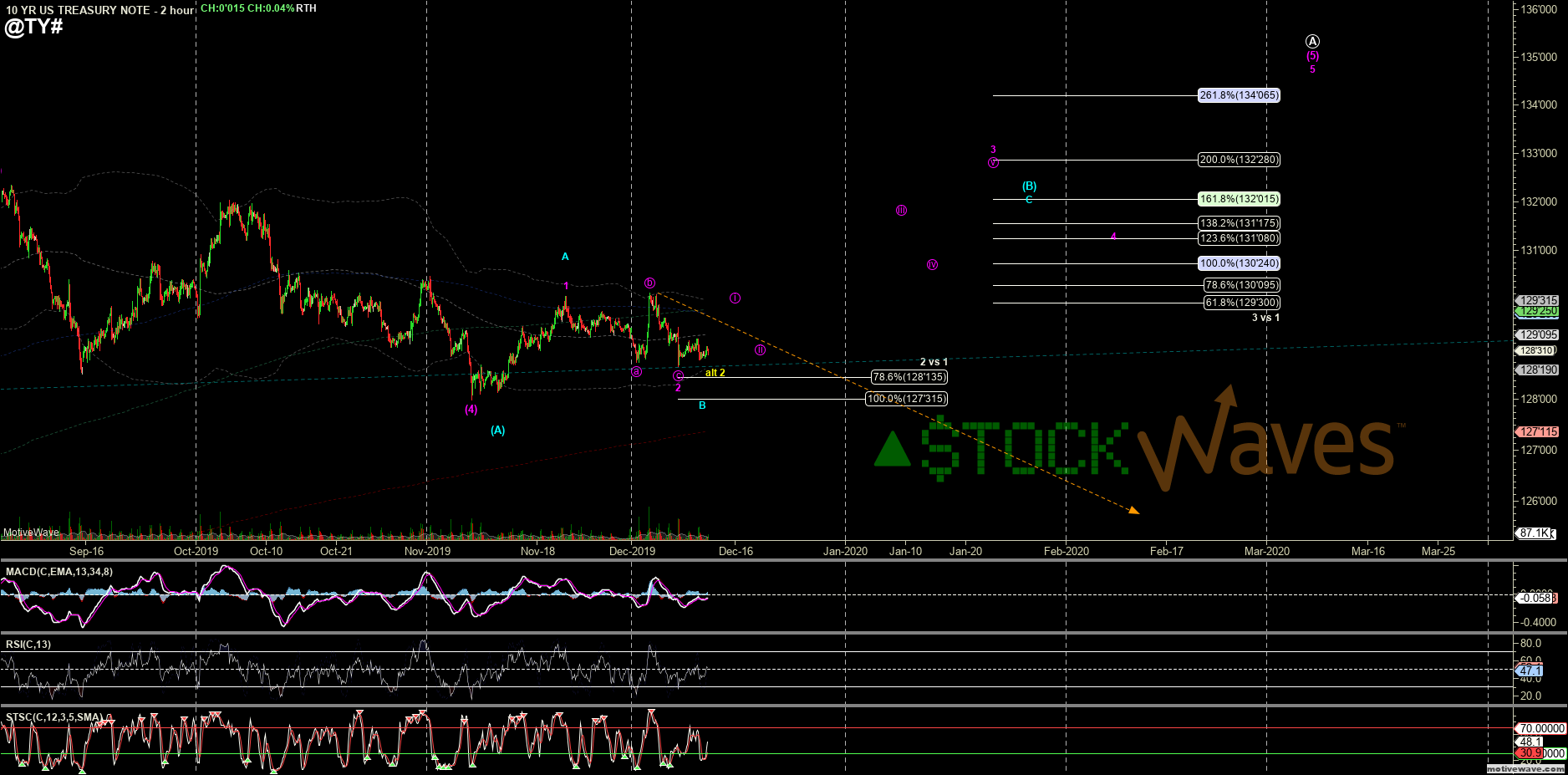 @TY# - Primary Analysis - Dec-11 0905 AM (2 hour)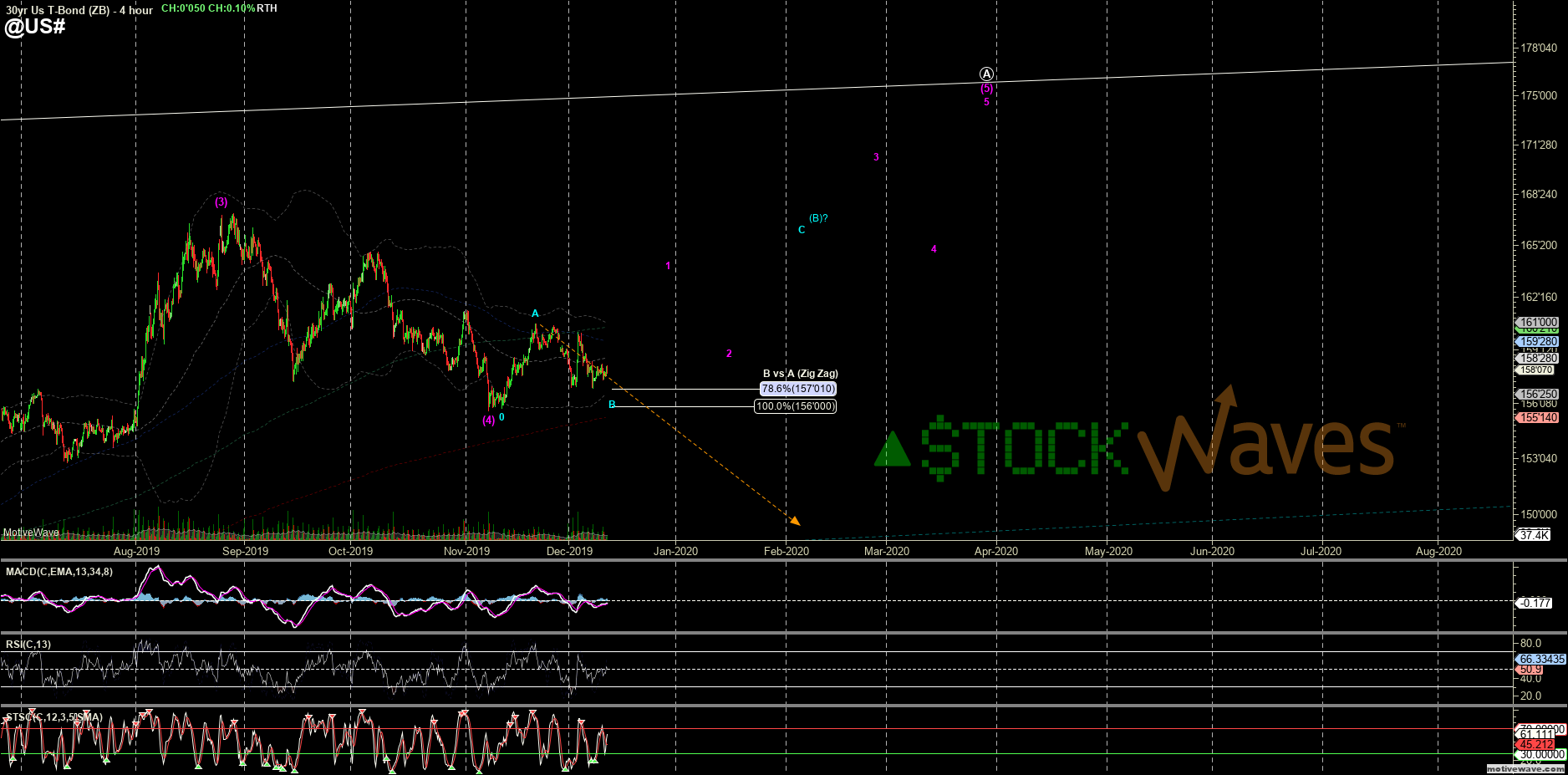 @US# - Primary Analysis - Dec-11 0907 AM (4 hour)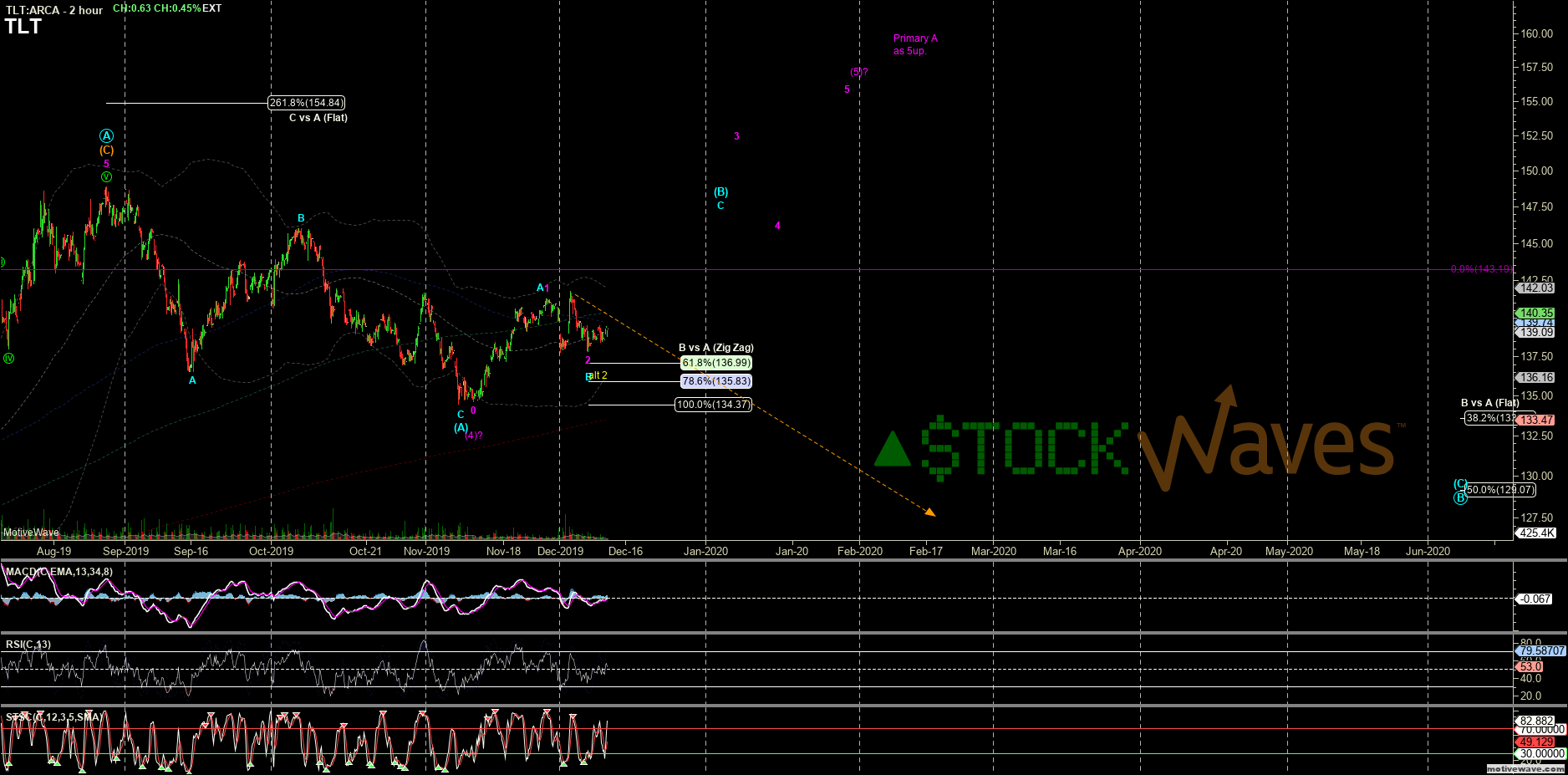 TLT - Primary Analysis - Dec-11 0908 AM (2 hour)