USO: Target Has Already Been Struck
This week, I am including the chart I presented to you back towards the end of October. At the time, I was looking for the market topping out in the 3rd wave of its run off the 2020 lows, and providing us with a 4th wave pullback. Yet, many remained uber-bullish the market at the time, with very few paying much attention to my expectations. Yet, this past week, we actually approached the target I set back then for wave 4, but clearly much faster than I had initially expected.
Now, due to the structure we are currently seeing, I am primarily viewing this drop as only the a-wave of wave 4. In fact, the rally thus far off the low is clearly corrective in nature, which reinforces my view that the next rally will likely be a b-wave. And, since we have already approached my ideal target zone for wave 4, it would suggest that the b-wave rally will likely be a very deep retracement of the decline, and even challenge the prior highs. This will likely lead us to a sizeable c-wave decline in the coming weeks/months, depending on how long this b-wave rally takes.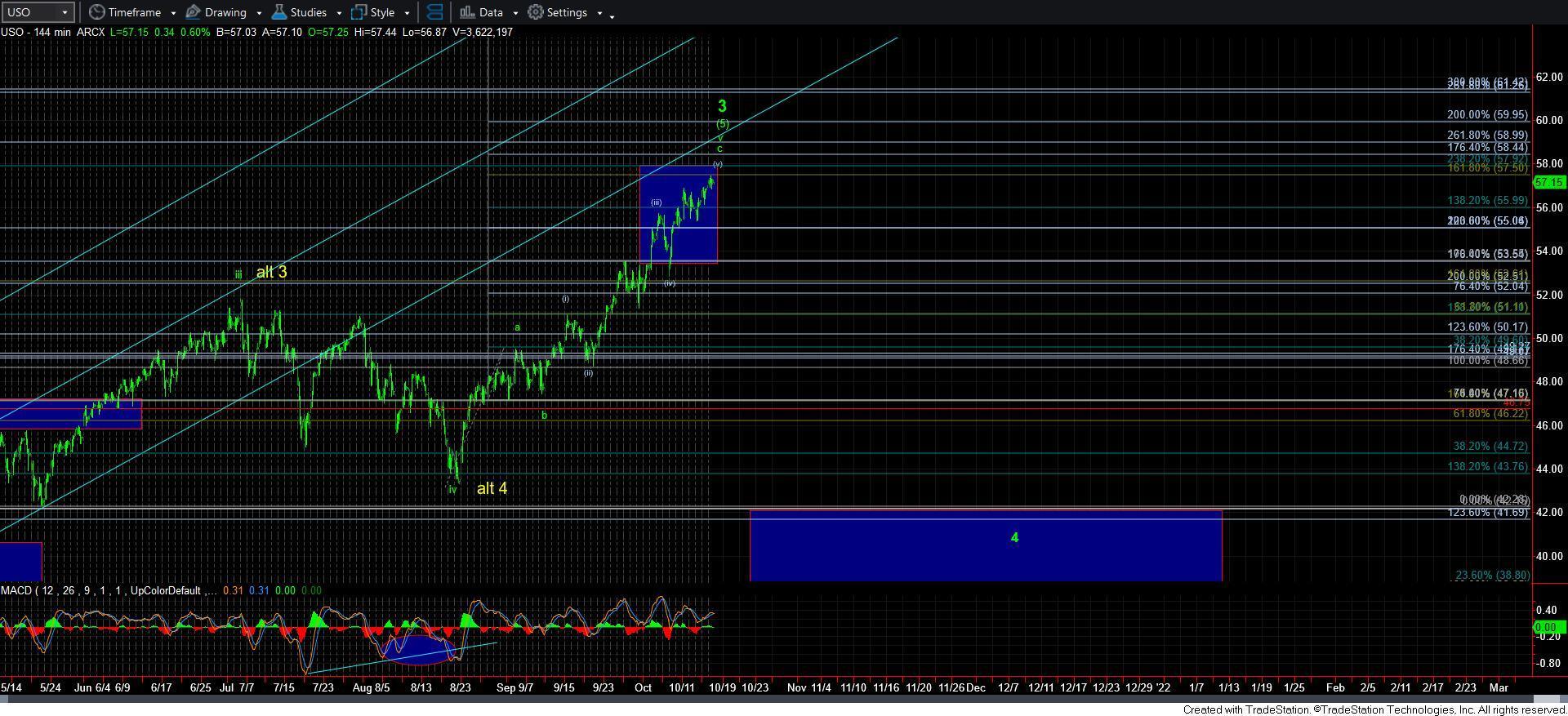 uso-cot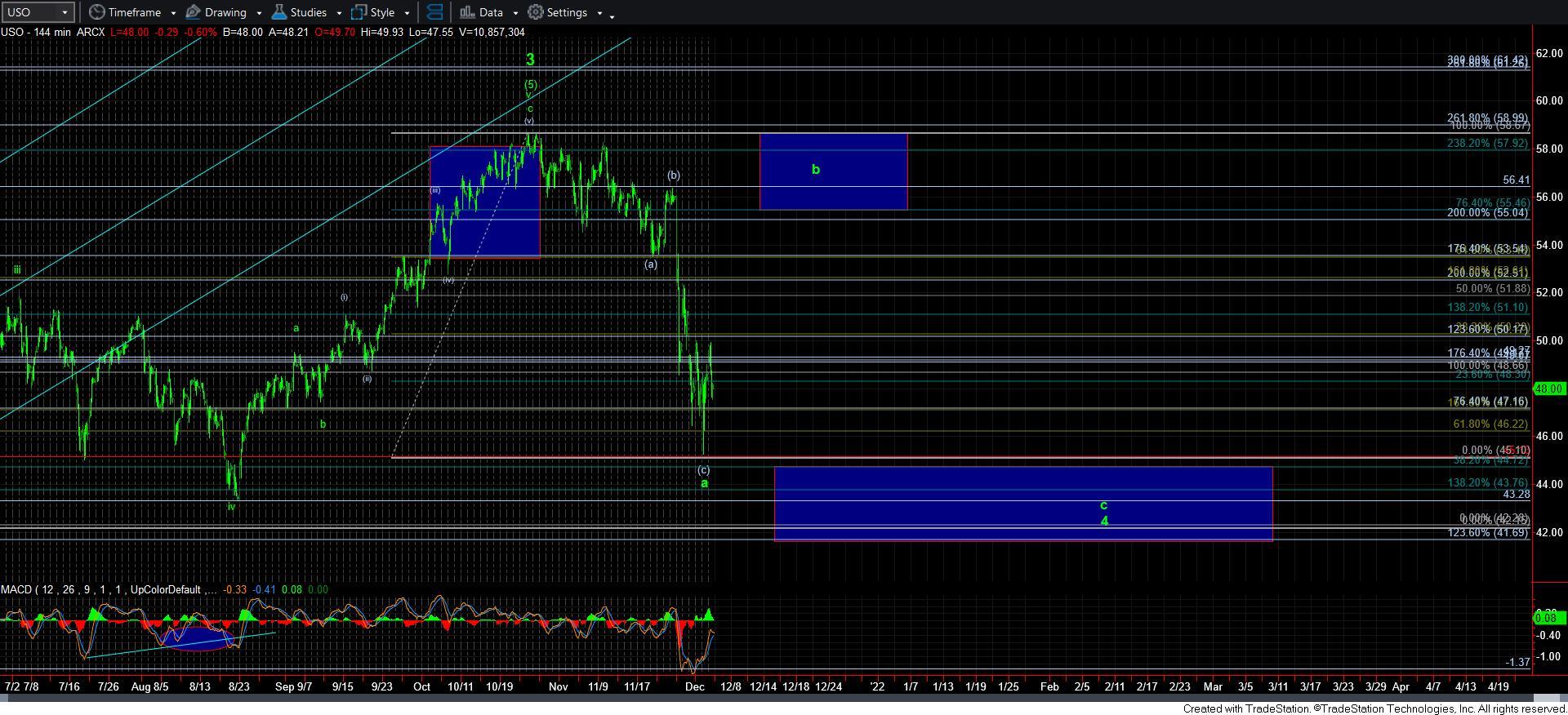 USO144-min