USO: Striking Our Original Target
With the USO now striking its head multiple times on the 13.45 original target we had set many months ago, it is basically in the same position that we have been tracking in the equity market. We have now struck resistance which can present us with a b-wave top. But, until the market actually turns down in an impulsive structure below the 12 region, we have no signal that we have begun the expected drop to lower lows.
Overhead, the next major Fibonacci level of retracement resides in the 14.60 region, which was the original upper region for our targets for this b-wave. So, if we do not see an impulsive structure taking us below the 12 region in the coming weeks, it leaves the door open to still rally as high as that next retracement target. But, with the structure not clearly providing us with an impulsive structure in this [c] wave of the b-wave retracement, I cannot say that I have a high probability structure pointing up towards that next higher target.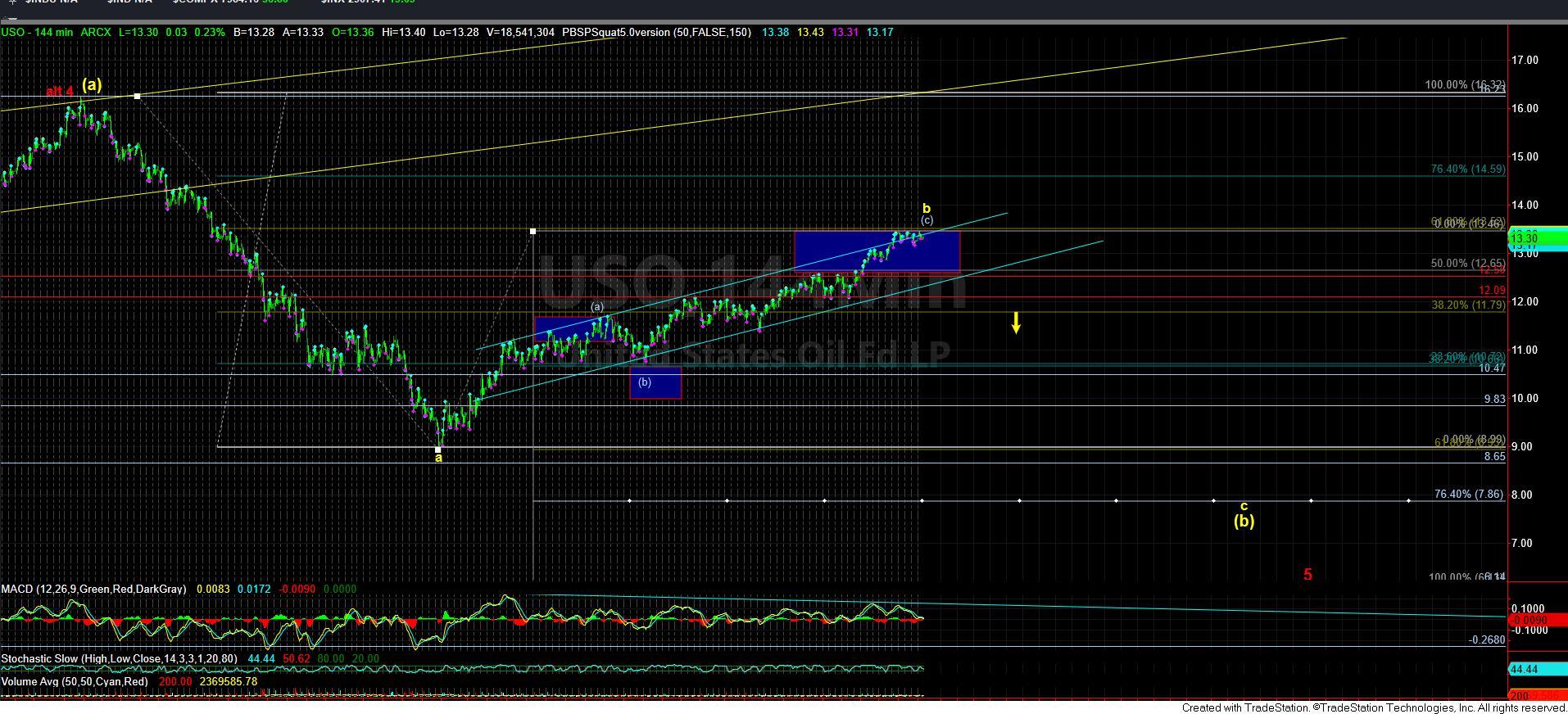 USO144min