USO: Initial Target Hit – Next Higher Target Is 13.45
With the USO finally striking our 11.70 initial target, we have enough waves in place to now consider the [a] wave completed. Moreover, we have now struck the .382 retracement of the prior decline, which is a typical target for the [a] wave within a retracement.
The only issue which complicates matters is the micro structure within which we struck our initial target is a bit uncertain. Due to the structure developed during January, it is "possible" that the market has already begun the [c] wave of the rally, which is presented in blue.
However, my primary expectation remains that the [a] wave has completed, or may even see a bit higher before it completes, and the market will likely turn down to pullback in a standard [b] wave. We will need a break down below 11.24 to begin to confirm that the [b] wave pullback is in progress.
But, keep in mind that pullbacks are now buying opportunities, with our next minimal higher target being the 13.45 region, with a more ideal target in the 14.50 region. So, again, pullbacks should now be buying opportunities, especially as long as the market holds the 10 region of support.
Lastly, the 10.65 region presents the ideal confluence target for a [b] wave pullback with an [a]=[c] from there pointing directly to the 13.45 region, and the [c]=1.382*[a] pointing to the 14.50 region.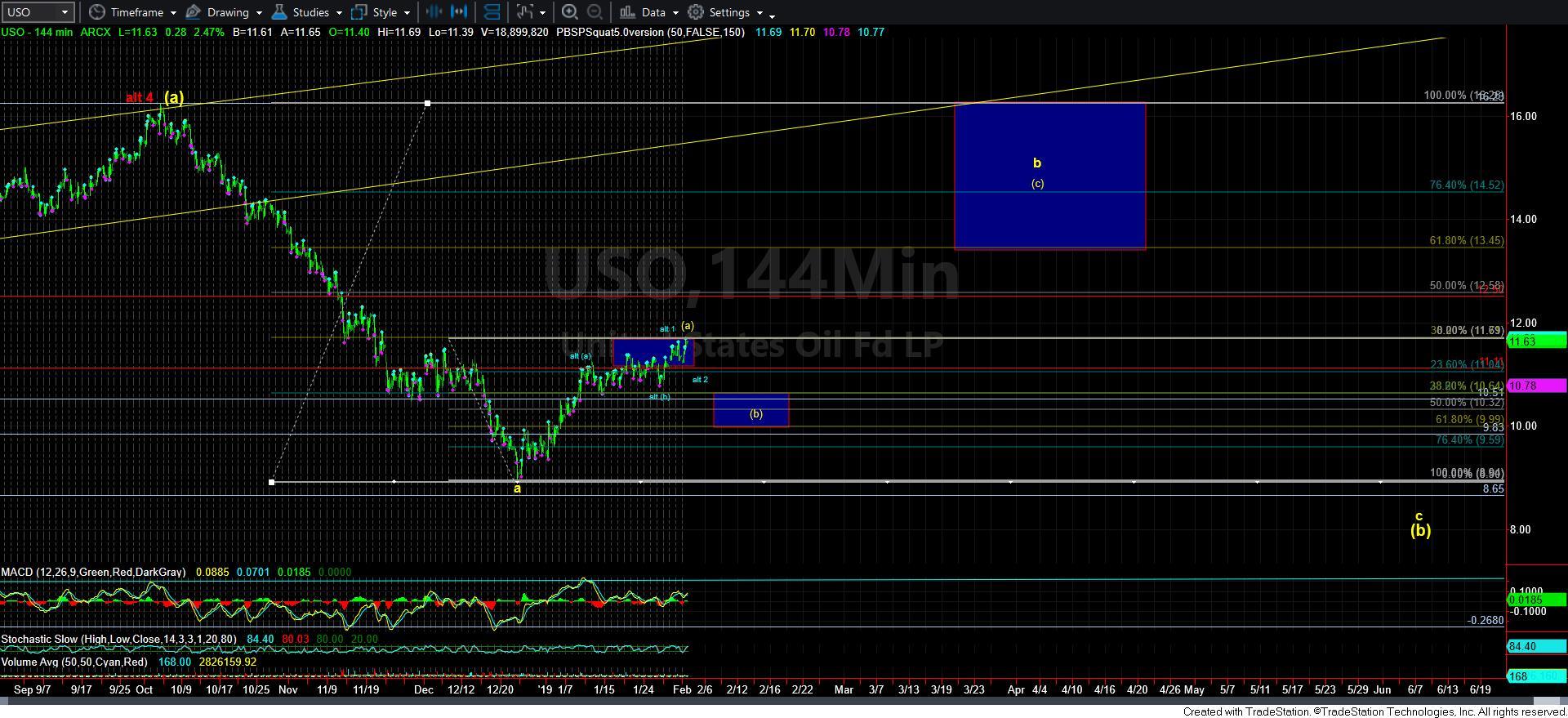 USO144min