The USDJPY is still in the very wide range that I need to see a break to give better clarity on the count. With the inability for this to follow through to the upside, the count on the smaller timeframes has become quite unreliable.
So with that, I wanted to zoom out to the bigger picture count and show where we currently stand. Unfortunately, we are in the middle of a very large range of no man's land. This range comes in at the 118.61 - 98.88 zone, and I until we break out of this range it's going to be quite difficult to get a good gauge on where exactly we are in the count.
All of that said, I do prefer the white downside resolution path as it fits better with the DXY; however, until we break 98.88 still no confirmation of this.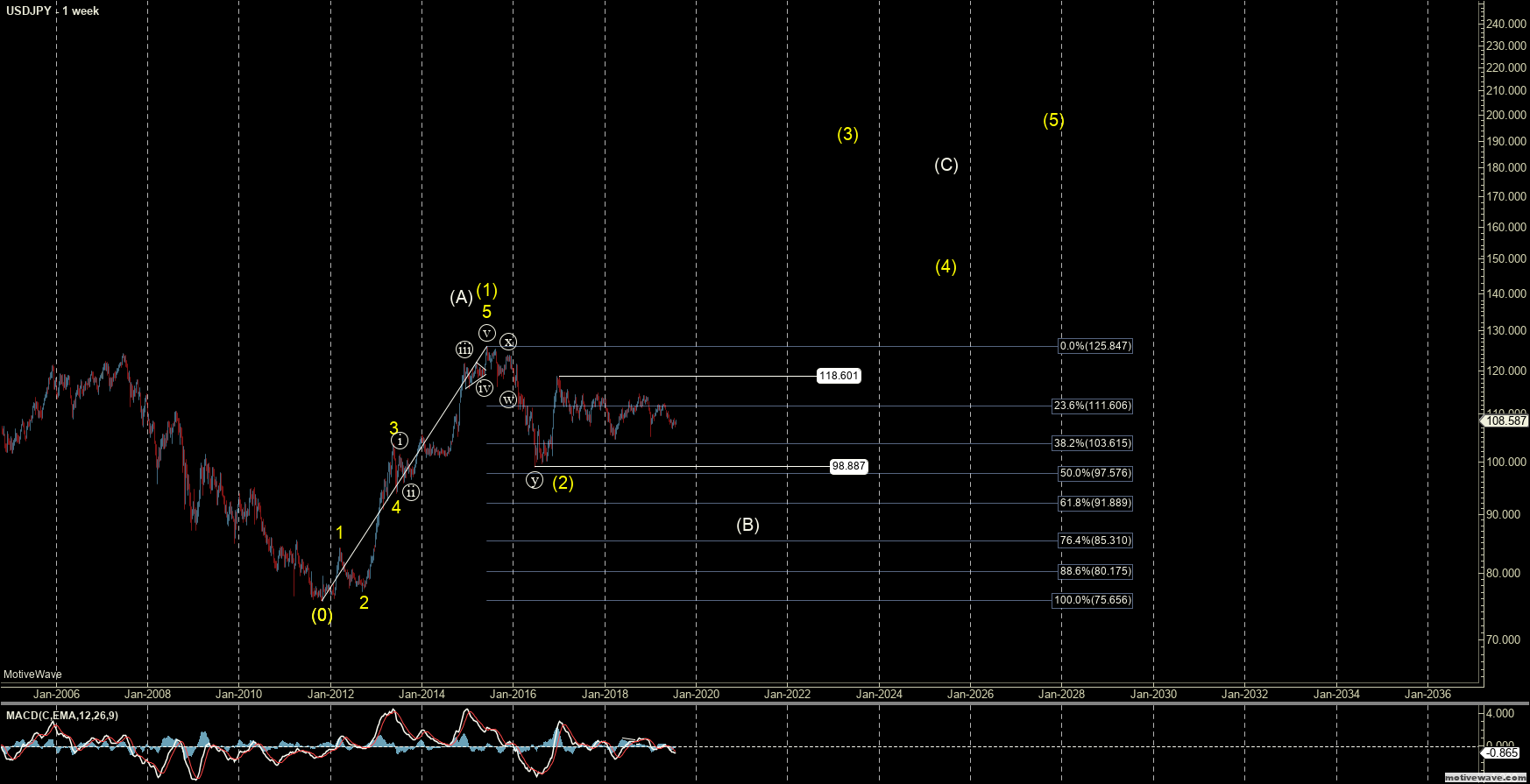 USDJPY - Primary Analysis - Jul-25 1940 PM (1 week)