U.S. Dollar Turns Back Down After A Retest Of The Highs
After pushing higher and re-testing the previous high at the 93.19 level last week we saw the DXY see a bit of a pullback into the end of the week. So while still holding a very bullish pattern on the intermediate picture I still think that this would from a proportion standpoint look best with a deeper pullback into the 91.57-90.31 zone prior to breaking out directly higher as part of the wave (ii) of ((c)) as shown on the chart.
If this were to push directly higher and break back over the 93.19 level prior to moving back under the 91.78 level then it would signal that we may have already put in a bottom of the wave (ii) at the 91.78 level. I would still want to see additional follow-through with a break back over the 94.61 level to give us further confirmation of this bottom. However, once these levels are broken, either directly from here or after pullback), this would then set up a move into the mid to high 90s region as laid out on the bigger picture charts.
If we do indeed follow the primary count higher into those mid to high 90s zone I still will have the question as to whether that move up is all of the larger wave (B) or simply the wave A of that (B). I am currently leaning towards the latter as this would fit better from a proportional perspective. We do however still have a lot of work to do before we are near those levels, So for the time being, I still am going to focus on where we are on the short timeframes and cross that larger degree bridge when we get to it.
For the time being, we simply need to see whether this decides to break back over the 93.19 high or under the 91.78 low. A move above or below these levels should help give us guidance as to which near-term path this is likely going to take over the next several weeks. U.S. Dollar Turns Back Down After A Retest Of The Highs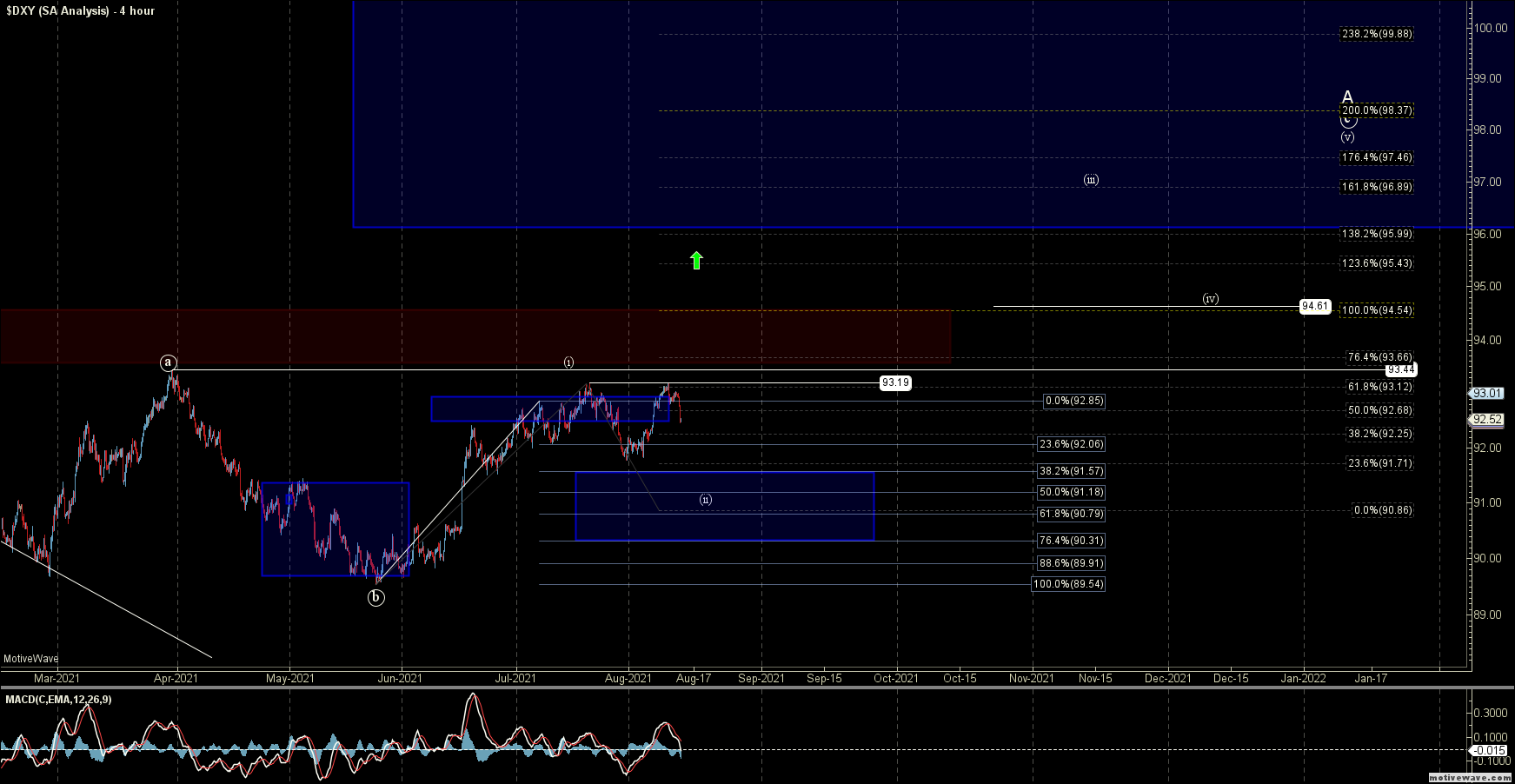 $DXY - SA Analysis - Aug-14 2221 PM (4 hour)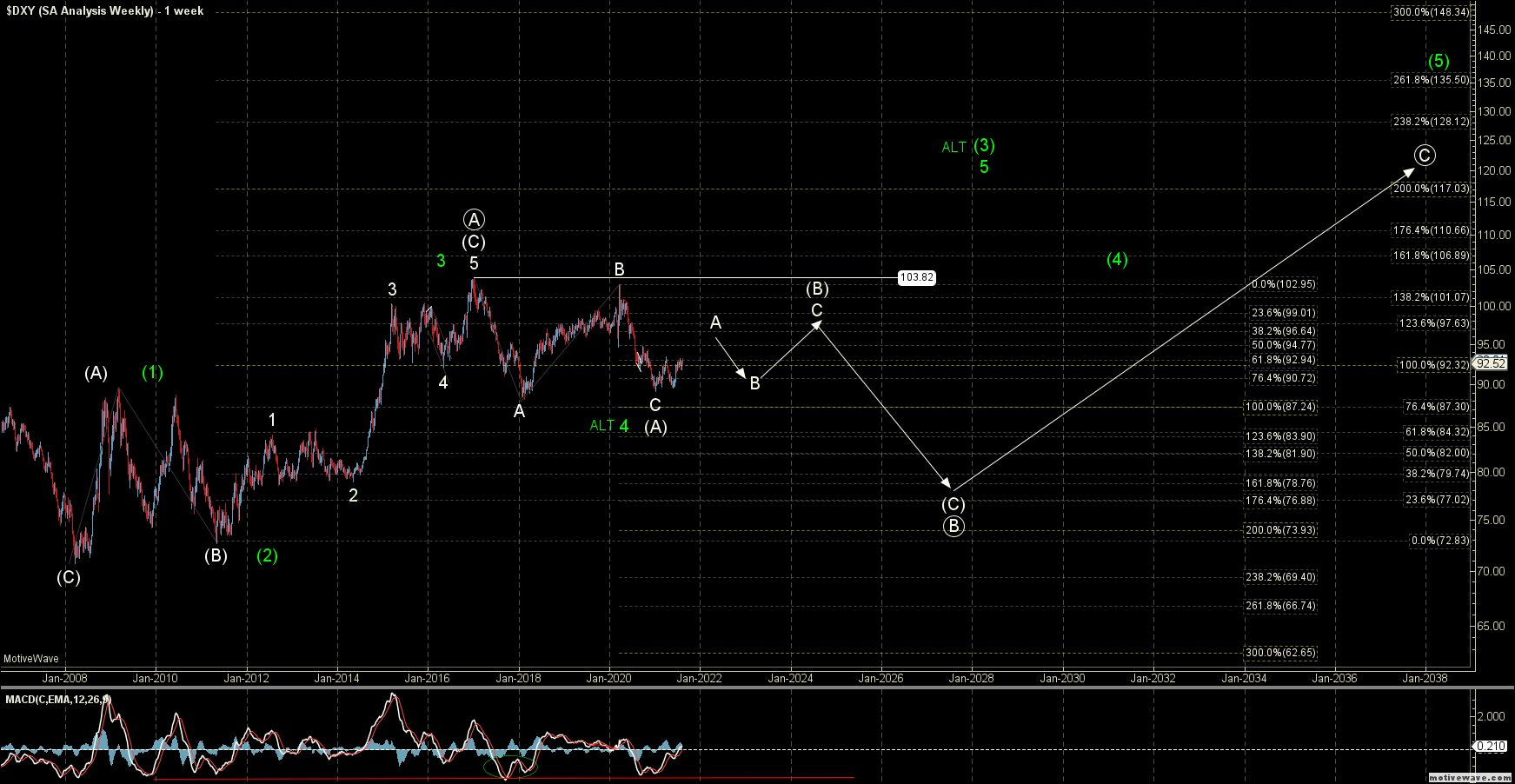 $DXY - SA Analysis Weekly - Aug-14 2248 PM (1 week)