US Dollar Still Looks To Have Some Unfinished Business To The Downside
After hitting the ideal lower end of the target zone for the wave (iii) of ((v)) the DXY saw a bit of a bounce on Monday that was quickly retraced into the end of the short holiday week. That small bounce held well under the key resistance zone for the wave (iv) under the white count and with that hold of resistance the primary count remains unchanged as this continues to follow the expected pattern fairly well.
So with that the bottom line on the DXY will remain that as long as we are trading under the key resistance zone as noted below we still likely have a bit more work to do to the downside before we can call this entire move completed.
As noted last week, the white count which is still the primary count has now hit the target zone for the wave (iii) of ((v)) in the 90.67-89.84 zone. The ultimate targets for the wave (v) of ((v)) now come in the 89.01-87.68 zone. Resistance to the upside still resides in at the 92.04-91.19 zone and as long as that zone holds then we should continue to see this move down into the target zone below to finish off the next major bottom. Ideally, that bottom would only be the bottom of a wave (A) of a larger corrective downside move, however, once we get there and find a bottom we can look towards the structure of the next move up to help determine the overall larger pattern
I am also still leaving the alternate green path on the chart, for now, however, This pattern is now much now very unlikely but it is the best bullish alternate I can come up with at the moment so I will leave it on the charts for now. As I noted previously this green path is far from an ideal scenario and not my preferred path but it is the most reasonable bullish alternate that I can come up with at the moment.
Overall this has still been following our fib pinball path quite well over the past several months which has given us very clear guidance on the direction of this instrument.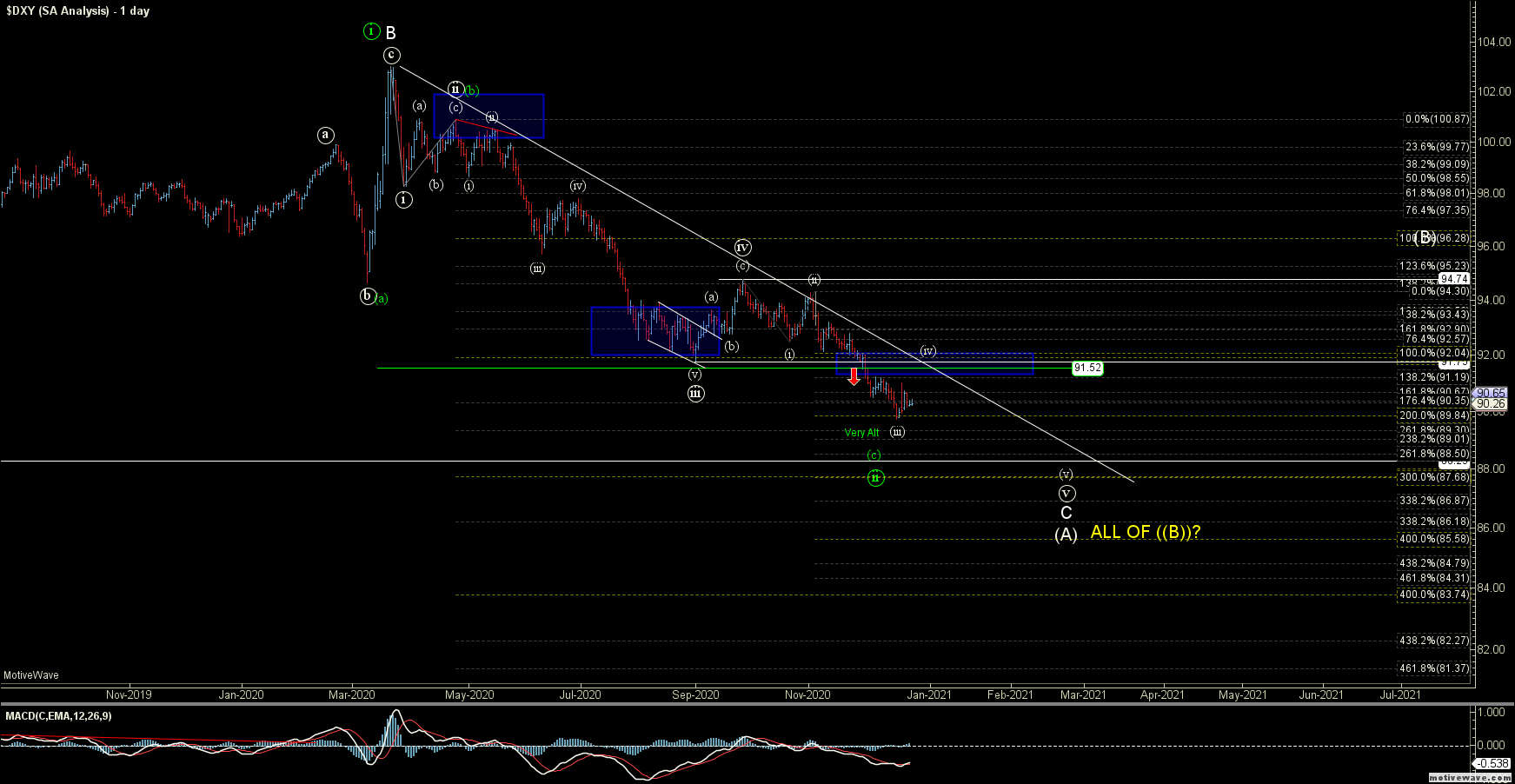 $DXY(1 day)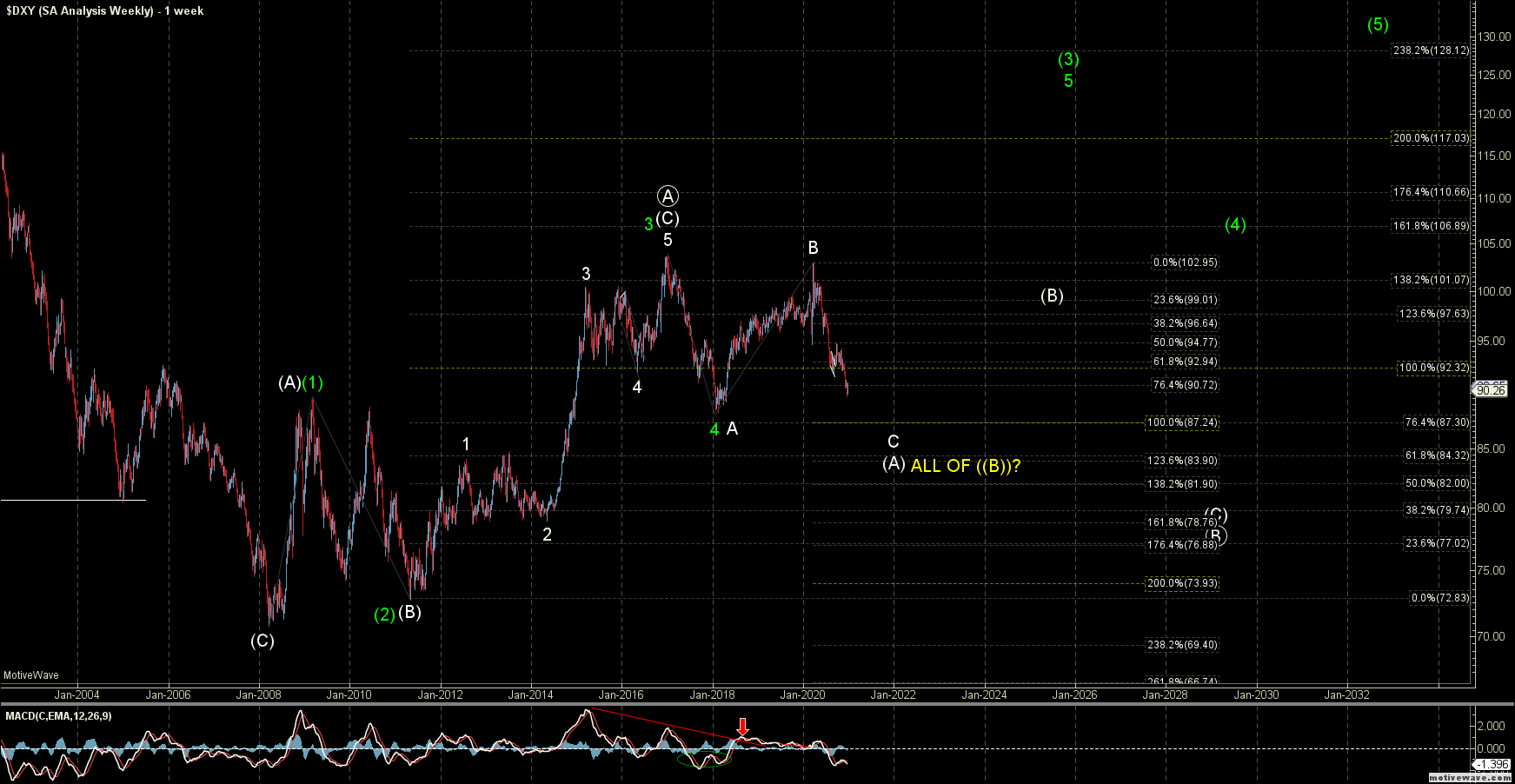 $DX (1 week)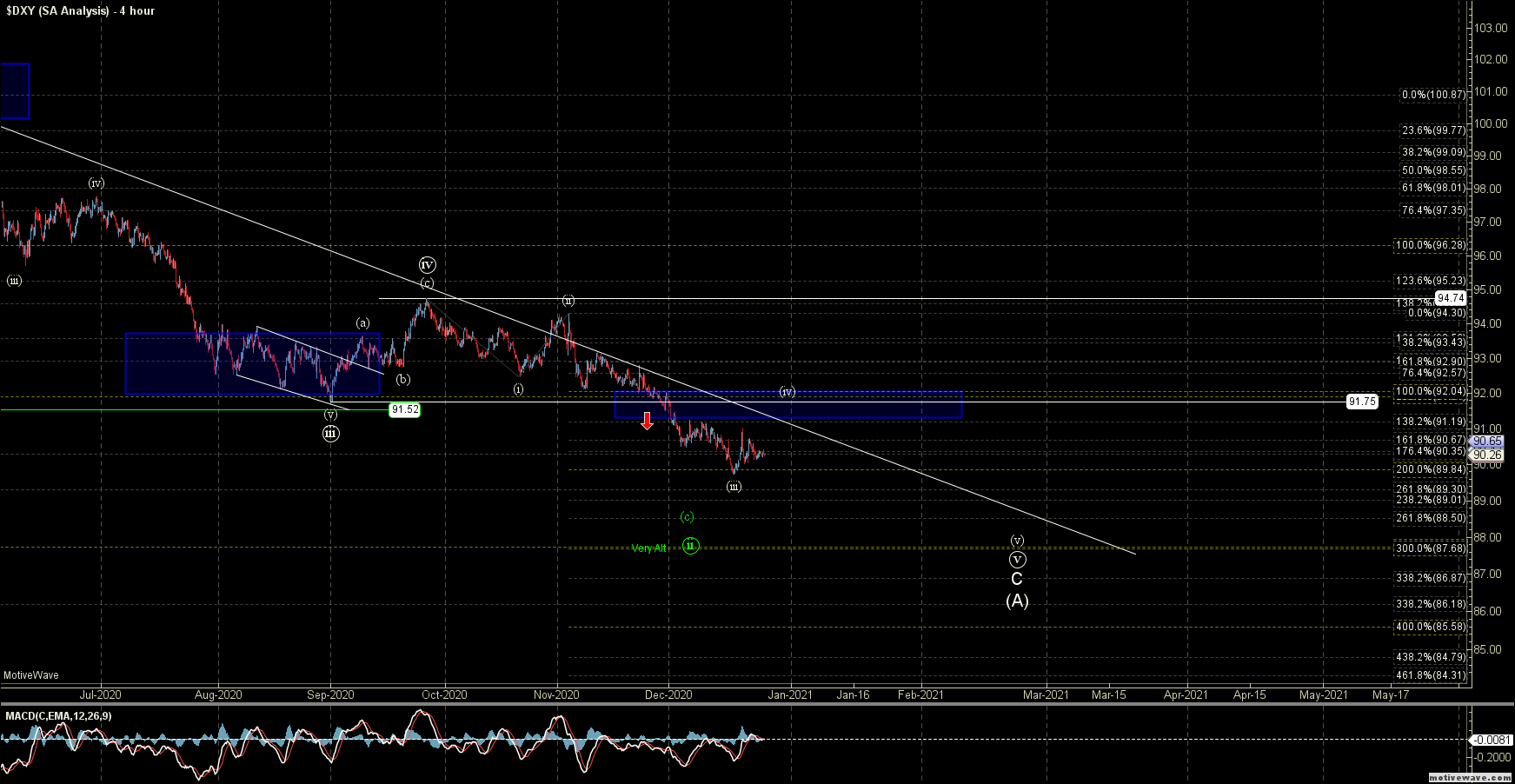 $DXY (4 hour)