US Dollar Starting To See Downside Follow-Through
After moving higher two weeks ago this week, the US Dollar began to move lower after having held under the key resistance zone that I laid out in last week's update. In fact, we held under the key 61.8 retrace on what now is clearly looking like a three-wave move up off of the lows.
This is giving us initial confirmation that the setup that was in place last week to see lower levels may just be indeed following through.
So, with this price action, we are so far seeming to be following through on the path laid out last week, but still have several price levels that need to be taken out before we have further confirmation of that the US Dollar has indeed struck a top.
This week's price action has done nothing to change the two larger degree counts that I have been watching. Those are still shown in white and in green, with the white count being my primary count at this point in time and the green being my alternate.
As I noted last week, the alternate green path would see the US Dollar much higher over the coming years. With the sharp drop lower last week, and further downside follow-through this week, I do view this green path as less probable but still viable at this point in time.
So, as long as we are holding over the 94.65 low, I still have to allow for this potential and will leave it on the charts at this point in time. It would, however, take a break back over the 102.95 level to signal that we have broken out in this path and unless and until that does occur I am still leaning towards this topping in the white wave (B).
With what I am counting as five down off of the highs, we do now have initial confirmation that we have topped in the white wave (B) will come. We now need a break back under the 98.29 low followed by a break of the 94.65 low to give us the next level of confirmation that we have indeed topped int eh white path. Smaller degree resistance for wave 2 under this white count comes in at the 101.14-101.83 zone with the official invalidation of the setup coming with a break over the 102.95 low.
So, while we are not quite out of the woods just yet as far as a runaway dollar is concerned, the action over the past few weeks is still giving us an early signal that the larger degree pattern that we had been watching over the past several years may finally be getting close to triggering. If this is indeed the case we should see the US Dollar to move lower over the course of the next several years.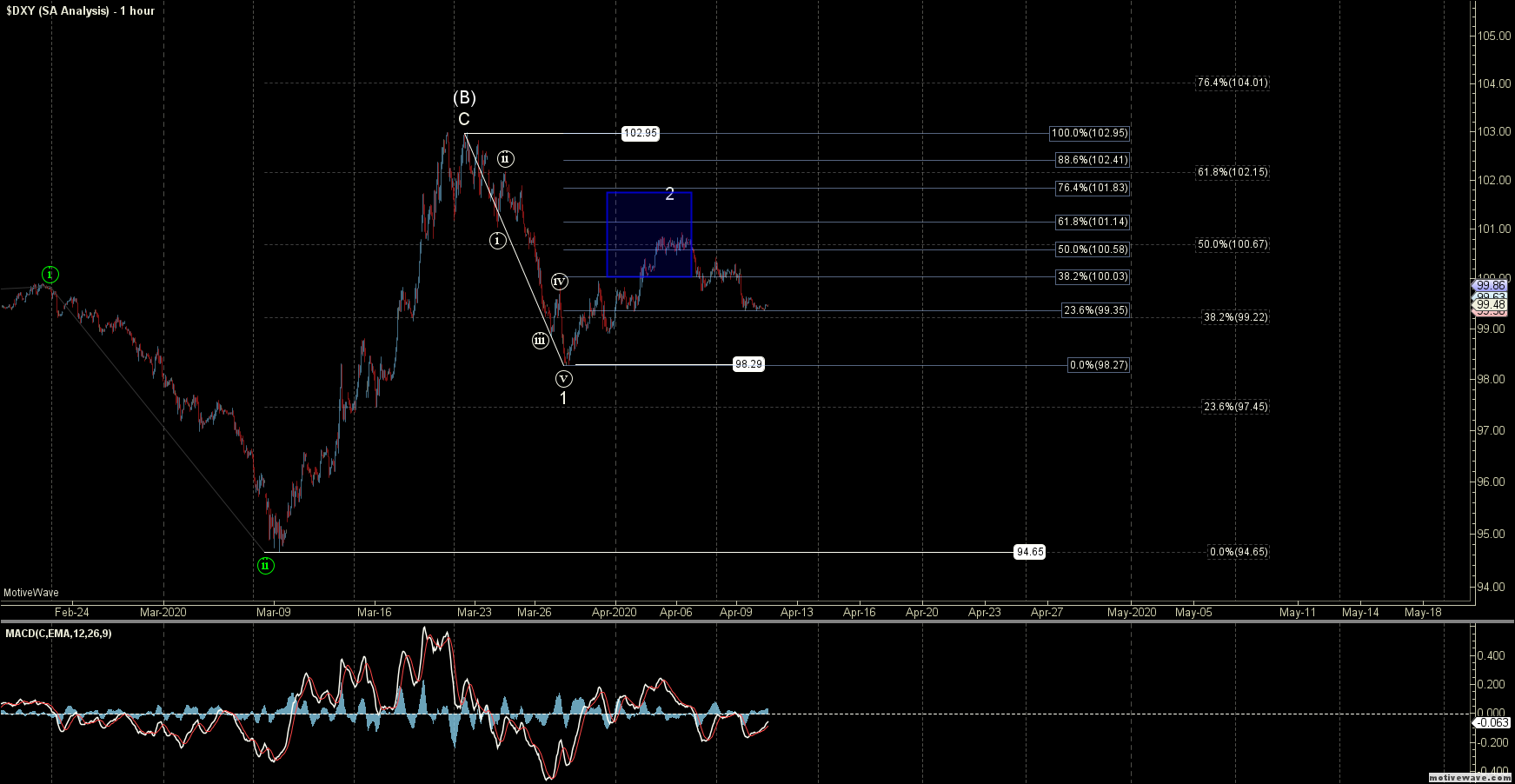 $DXY (1 hour)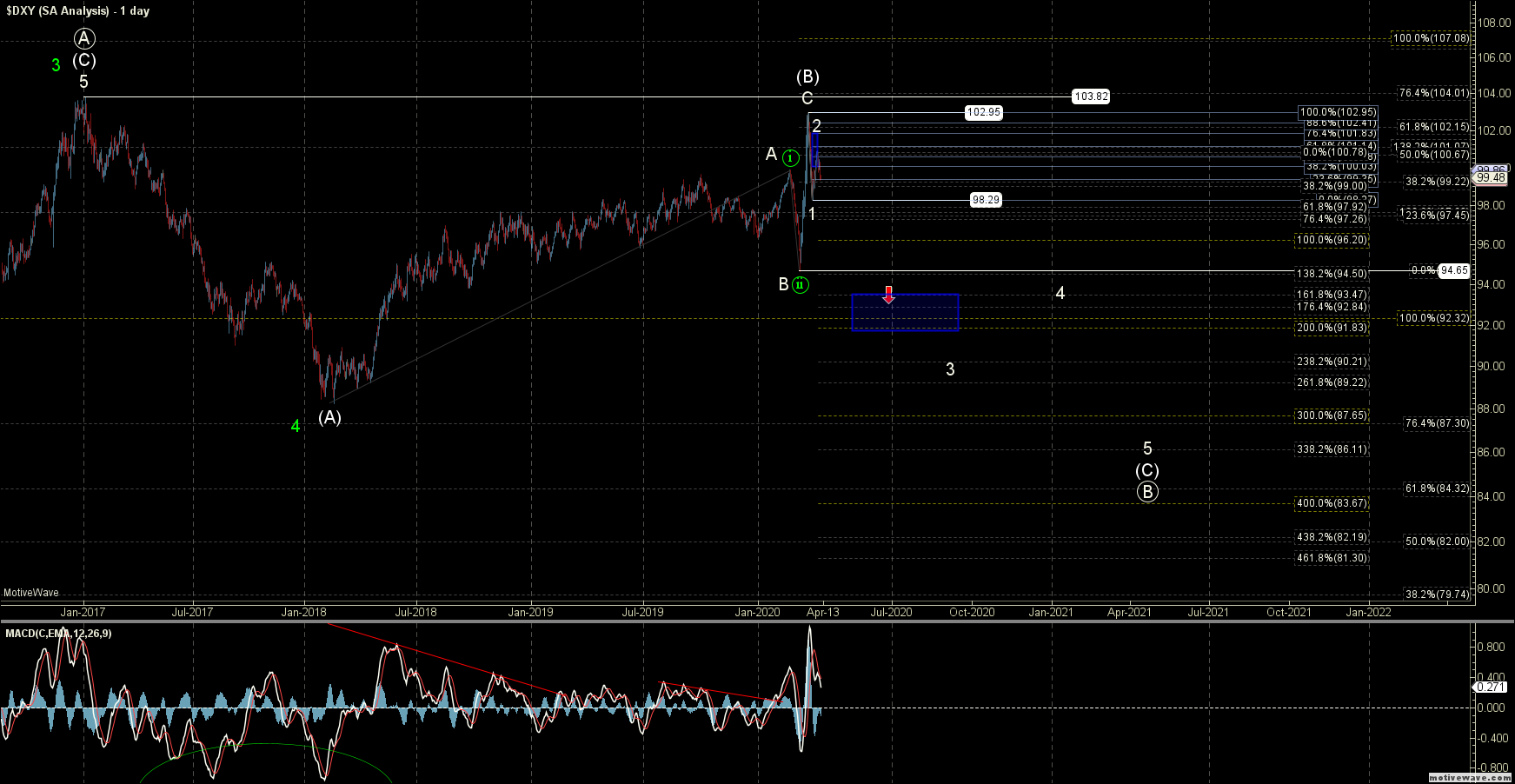 $DXY (1 day)