U.S. Dollar Re-Testing The Highs
This week the US Dollar Index (DXY) pushed slightly higher, but has yet to exceed the previous high that was struck last week.
I still can now count a fairly clear 5-wave move up off of the May lows, but with the very shallow retrace that was struck last week and push higher this week I still can't rule out that we may still push a bit higher before finding a top in the wave (i). Whether we do get another minor push higher or not, I still think we should be fairly close to a top in that wave (i) and should be seeing a pullback for the wave (ii) in the coming weeks. This wave (ii) should ideally hold over the 91.57-90.31 support zone before turning back higher and ultimately pushing up into the mid to high 90s before finally topping out.
The question I still will have if we can indeed get into that mid to high 90s region will be whether that move up is all of the larger wave (B) or simply the wave A of that (B). I am currently leaning towards the latter as this would fit better from a proportional perspective. We do, however, still have a lot of work to do before we are near those levels, so for the time being I am going to focus on where we are on the short timeframes and cross that larger-degree bridge when we get to it.
So for now I will keep an eye on how this plays out over the next week, and should we see a pullback into the support zone noted above for the wave (ii) it will provide us with an excellent long side set up on the U.S. Dollar which should take this higher into the end of the year.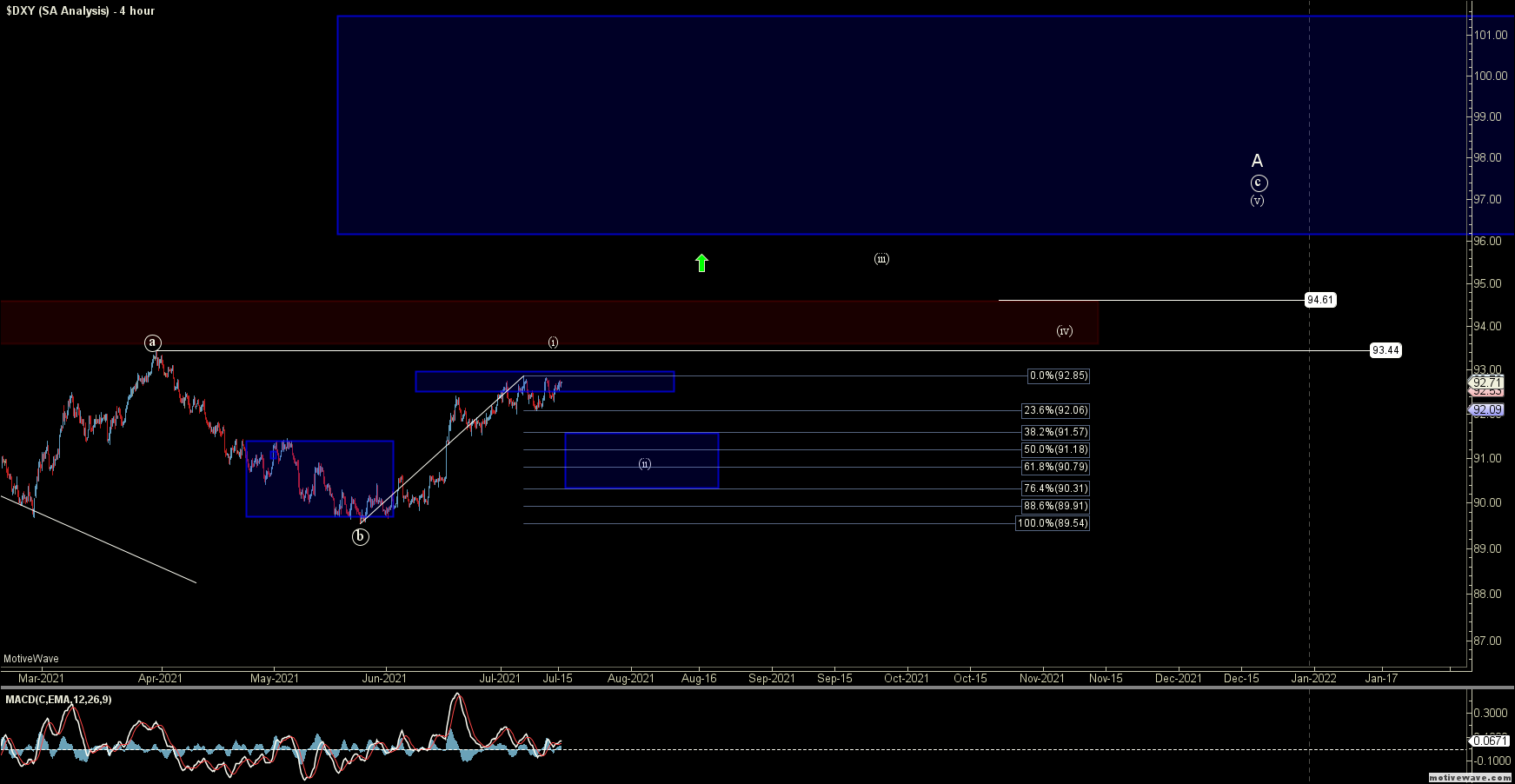 $DXY (4 hour)
$DXY 1 day)