U.S. Dollar Pushing Lower Into The Support Zone
This week the DXY continued to push lower moving deeper into the support zone that I had laid out last week. The pullback is now testing the 61.8 retrace level of the entire move up off of the January lows which is confirming that we have topped in at least the white wave A as shown on the charts. Under that case, I would want to see this pullback continue over the course of the next several months with an ultimate retrace zone for the white wave B in the 91.30-89.68 zone.
If we were to break that support zone then it would increase the odds that we do still need to see another lower low under the alternate red count. That red path would still allow for another lower low in the form of a wave ((v)) of C of (A). With the push higher into the March highs, I do think this alternate red path is less probable due to the size of this potential wave ((iv)) in comparison with the wave ((ii)) of the same degree, but I can't fully rule it out until we get through the 94.59 level overhead.
Once we fill out the wave B of of (B), the larger wave C of (B) should ultimately target the 95.96-101.31 zone before turning back lower again to finish off the wave (C) of the larger wave ((B)) which I am showing on the weekly chart. Support if we do indeed make another lower low would initially come in at the 87.3 level with the 86.18 level acting as support below that.
So we are still following the expected path up off of the lows but if we have indeed topped in the wave A of larger wave (B) we should expect that wave B of (B) to take a bit more complex pattern but as long as we hold the 89.68 support zone I do expect to see further consolidation and push higher in the DXY towards the latter part of the year.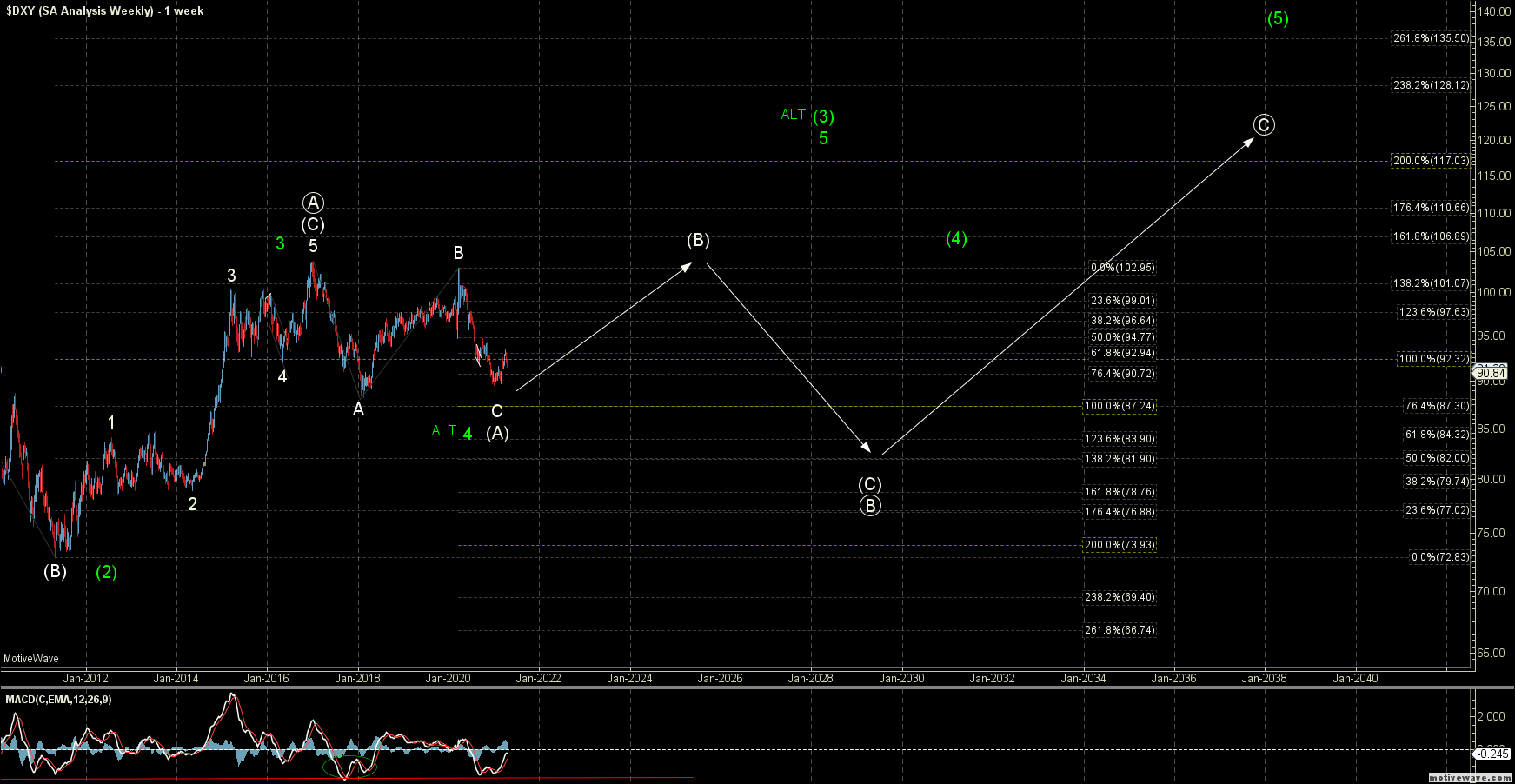 $DXY (1 week)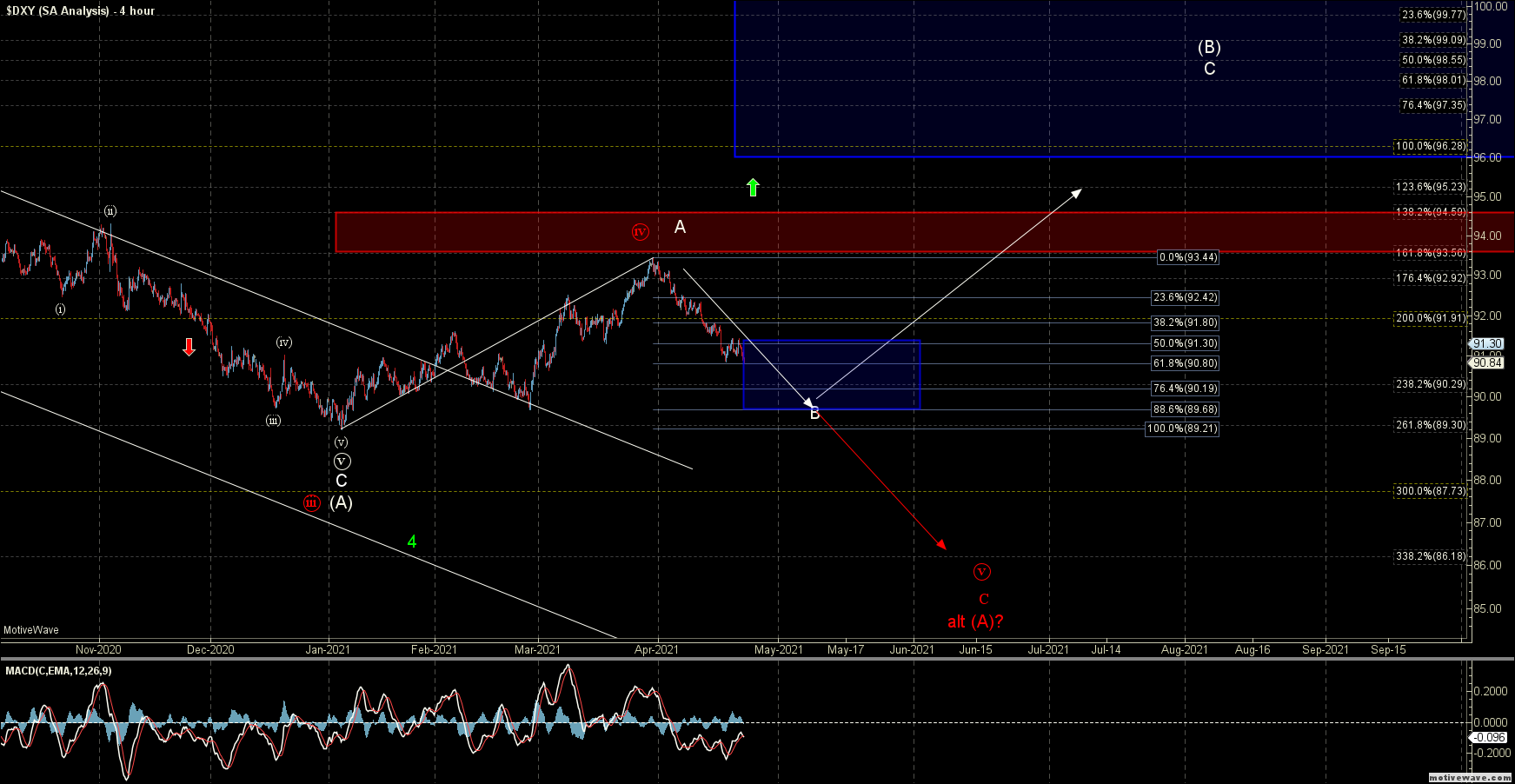 $DXY 4 hour)