US Dollar Holding Onto The Immediate Downside Setup By A Thread
This week we saw the U.S. Dollar Index (DXY) move higher again, failing to break through the 98.00 low that was struck on September 13. The failure to break this low and trigger the start of the potential wave ((3)) of iii to the downside once again puts the immediate downside setup on the DXY in question.
With that being said, as long as this can hold under the 99.10 level, then we still technically have the nested i-ii ((1))-((2)) setup in place thus holding that downside setup for now. A break of that 99.10 level would invalidate this immediate downside setup and open the door to seeing another high over the 99.37 level prior to topping.
Bigger picture, as noted previously, once this larger degree Ending Diagonal does indeed top, I still expect to see a sharp move back down towards at least the 93.19 level (which is the origination point of the ending diagonal) and ultimately move back below the 88.25 low. From a price perspective, the initial signal of a top comes with a break of the 97.03 and then the 95.84 low. Structurally, because we are looking for a C wave to the downside we should see the initial move start with a full five down off of the highs. If we do continue to push higher the next key overhead resistance currently comes in at the 99.91 level, which is the 76.4 retrace of the entire initial move down off of the 103.82 high.
I once again reiterate that once this larger degree Ending Diagonal does complete, the reversal back to the downside should be quite swift and strong. So with that I am still quite cautious to the long side here on the DXY as the risks to the downside still outweigh those to the upside here, even should this make another high over the 99.37 level.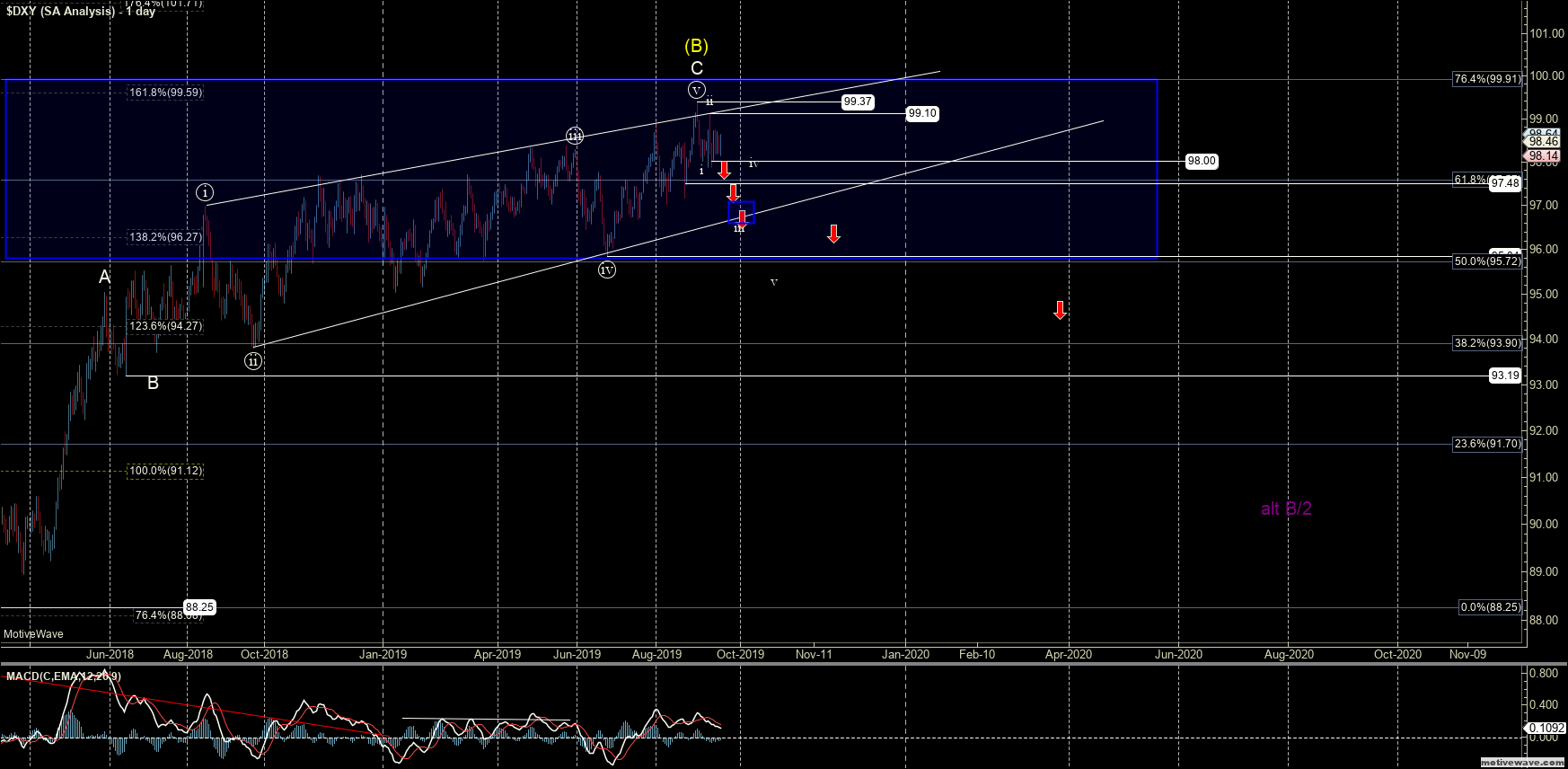 $DXY - (1 day)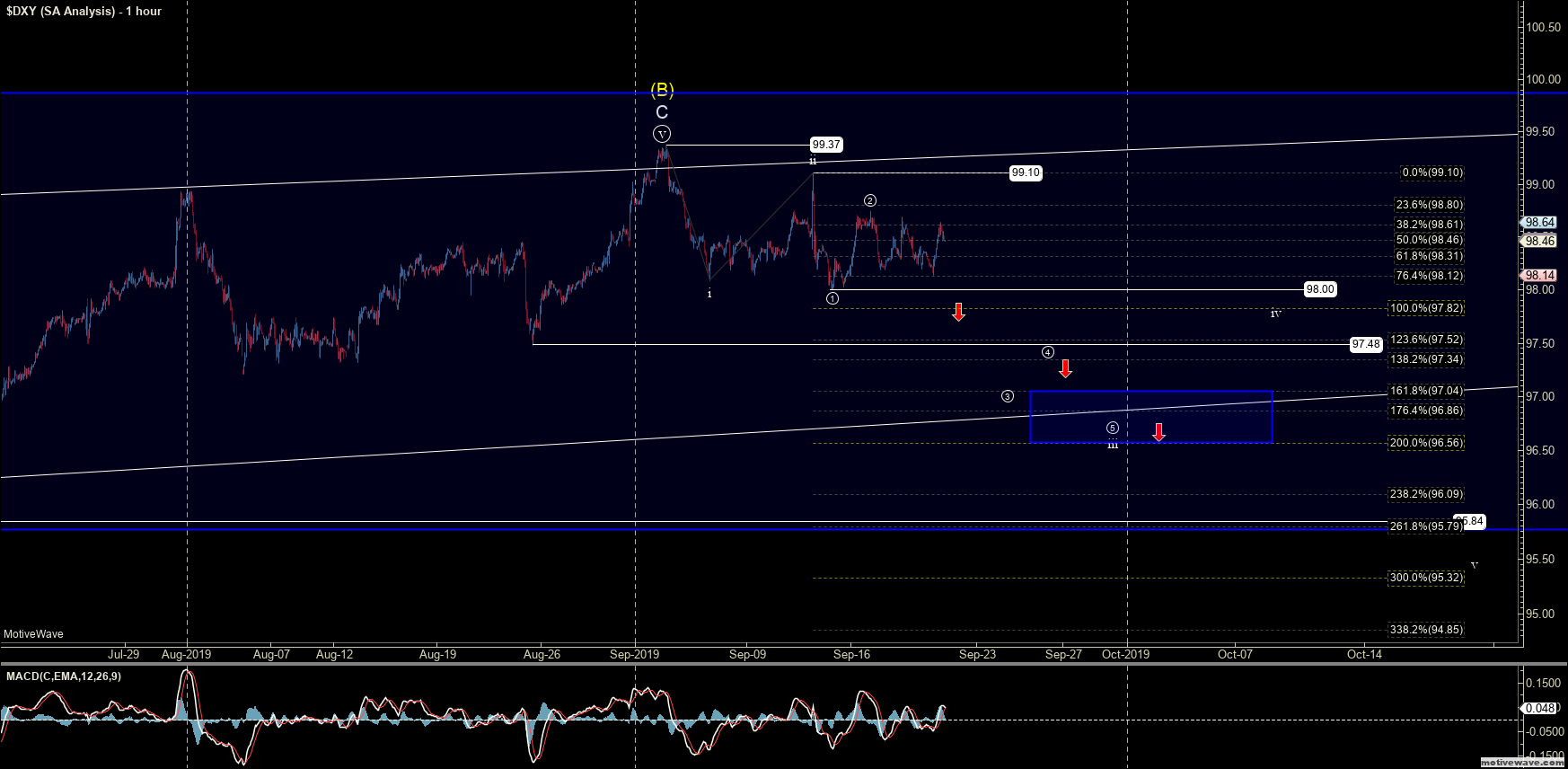 $DXY - (1 hour)