US Dollar Drops But Still No Confirmation Of A Top
After following through on the upside pattern and breaking to new highs last week, the U.S. Dollar Index (DXY) has moved lower this week. As of the close on Friday the move down off the highs is still only three waves and not quite five just yet. As I noted last week the high that was struck on August 1 did technically give us enough waves to consider a top in place (shown in blue). That said, until we get a full five down off of the highs I still think this may still need another wave (b) down and (c) up to finish off wave ((v)) of C of (B). This is still being shown by the yellow path on the charts.
Once this larger degree pattern is completed, either in blue or yellow, I still expect to see a sharp move back down towards at least the 93.19 level (which is the origination point of the ending diagonal) and ultimately move back below the 88.25 low. The initial signal that we have formed a top would come with a full five down off of the highs followed by a break of the 95.84 level. If we can manage to hold under the 97.95 level and make another low, then I would be able to count a full five down, thus giving us that initial signal of a top being in place. Should we move back over that 95.84 level prior to making a new low, then it would likely give us three down off of the highs, which is more suggestive that we are indeed following the yellow path needing one more high prior to finding a significant top.
So with that, we are left very much in the same spot as last week and I will re-iterate that both of two paths laid out on the charts are quite bearish for the DXY over the longer term. The blue alternate path is, of course, more immediately bearish whereas the yellow path simply suggests that we likely would see a bit more of a grind into the end of the year prior to getting that sustained top. In either case, I remain quite cautious to the long side here on the DXY and will remain that way until this does indeed find a top.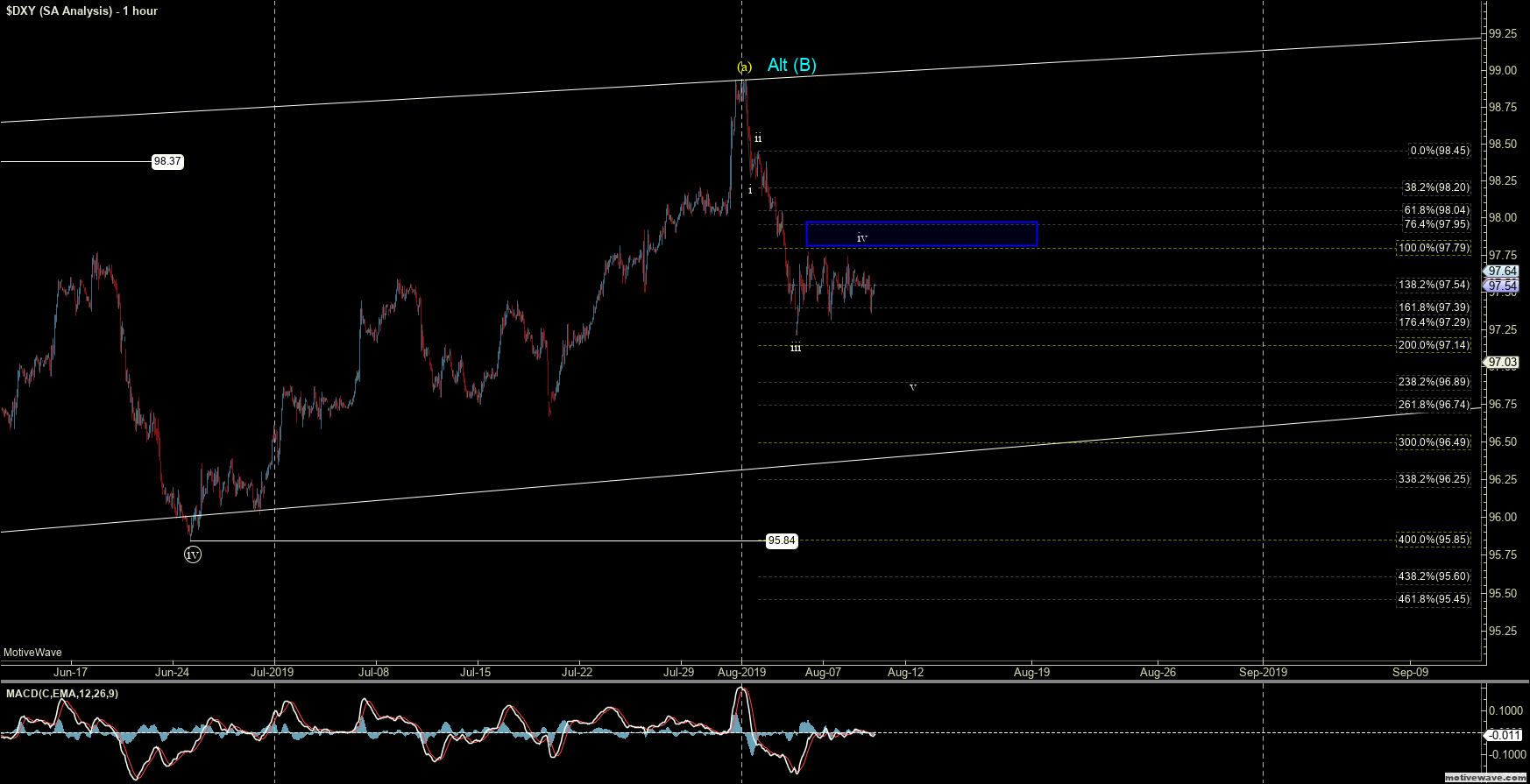 $DXY - (1 hour)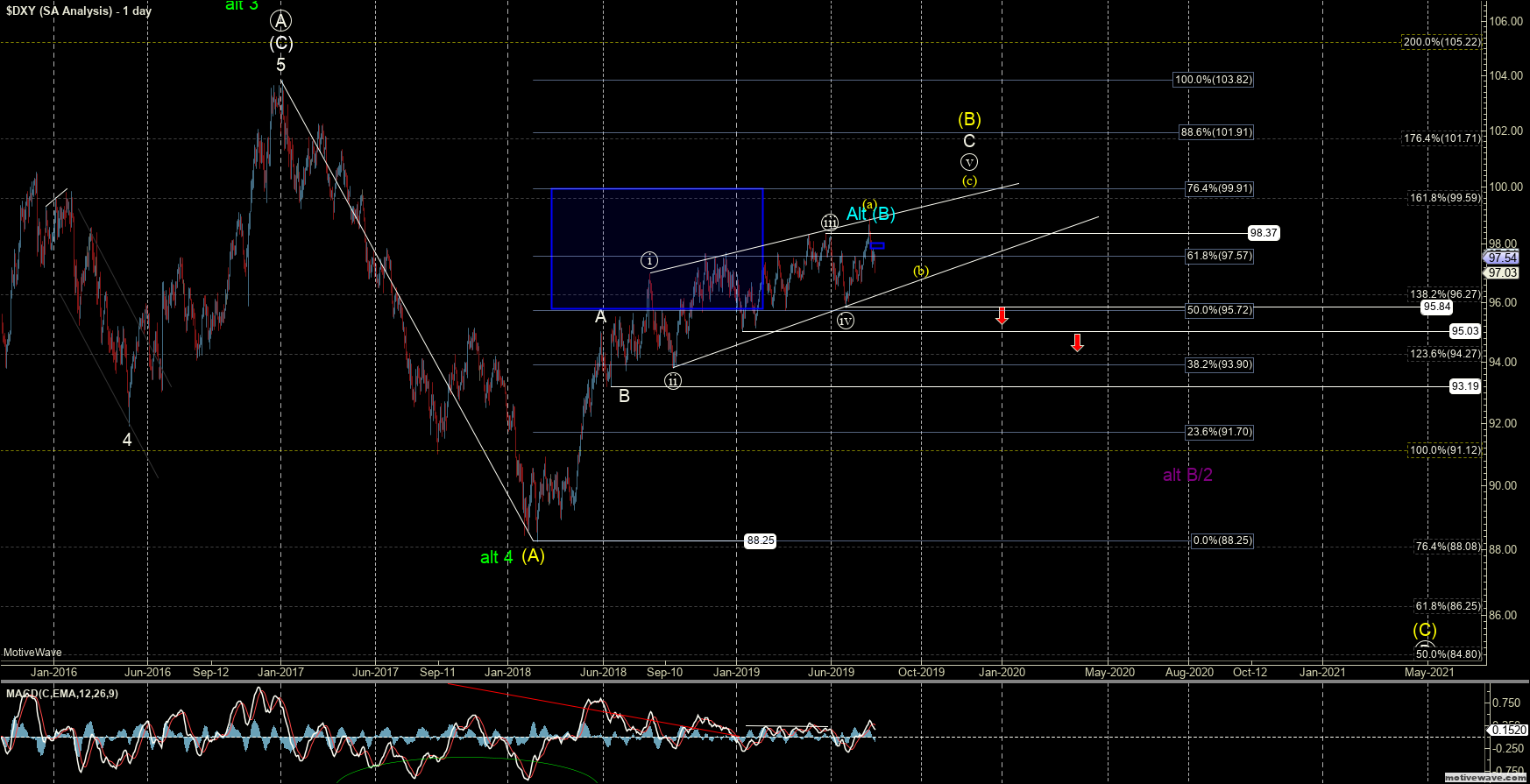 $DXY - (1 day)