U.S. Dollar At Critical Support
This week the DXY continued to move lower deeper into the support zone for the potential wave ii that I have been laying out on the charts in white for several weeks now. This deep push lower is now really putting pressure on this white count and has certainly increased the odds that the alternate red path may indeed be the operative count. For now however and as long as we can hold support I am still learning towards the white path however I do have less confidence in this path with the deep retrace.
So from here and to keep the most immediately bullish white path in play we now need to hold over the 91.78 low. If we can hold that level and breakout to new highs then I will be looking for a break over the 94.06-94.61 zone to signal that we have indeed bottomed in all of wave (ii) and are headed higher in the wave iii of (iii) which should target the 96.96-99.37 zone.
If we break back below this zone then we are likely following the red path. Under that red path, I would be looking for support to come in at the 91.44-89.71 zone. As long as that zone holds then I still would be looking for this to push higher into the end of the year and early next year before seeing a significant break to the downside. A break of that support zone would open the door to this having already begun the larger wave (C) of ((B)) down however at this point in time that is not my expectation. We would however likely be looking at quite a long consolidation for the red wave B that could take this into the end of the year and potentially even into 2022 before ultimately finding a bottom.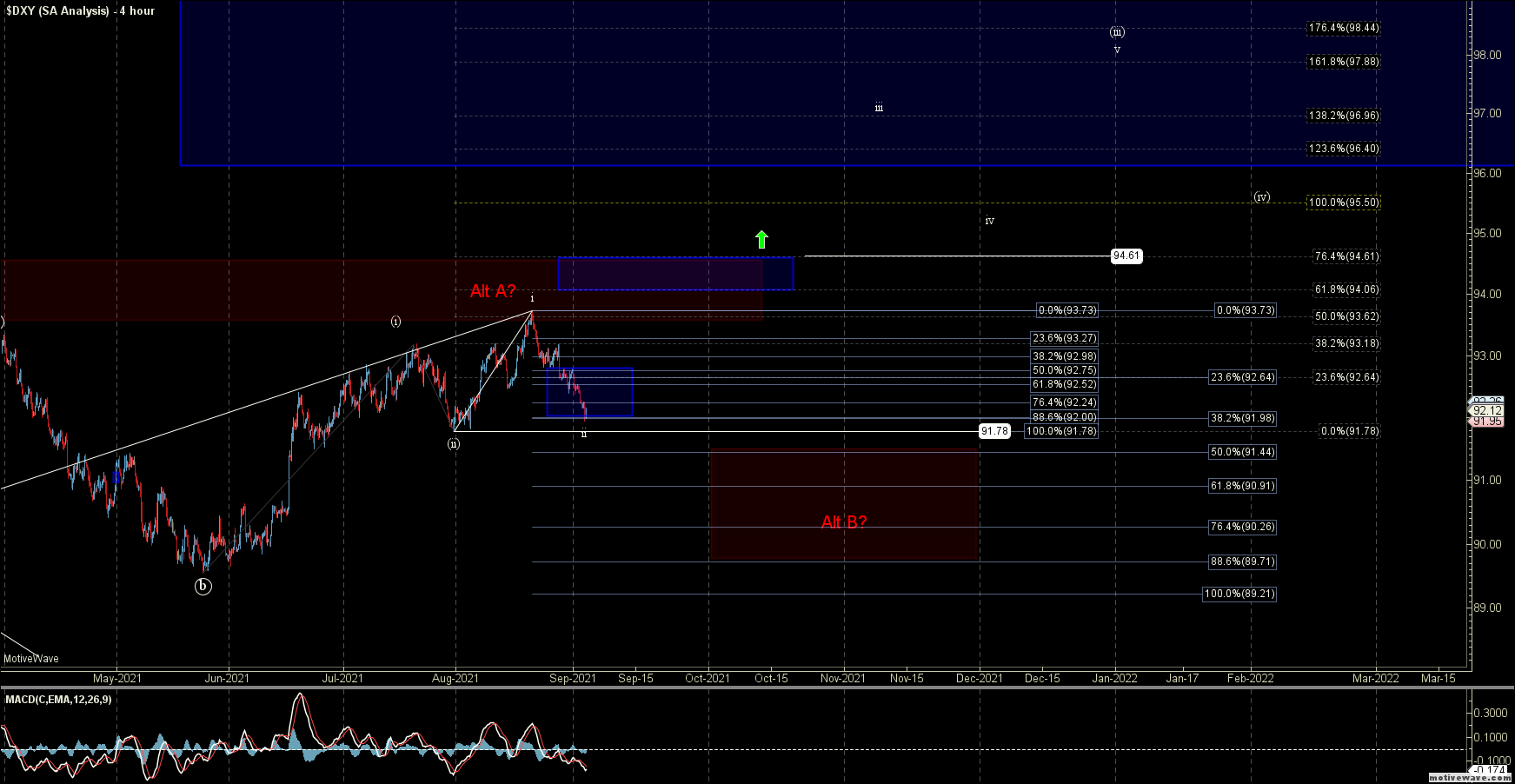 $DXY - SA Analysis - Sep-04 2141 PM (4 hour)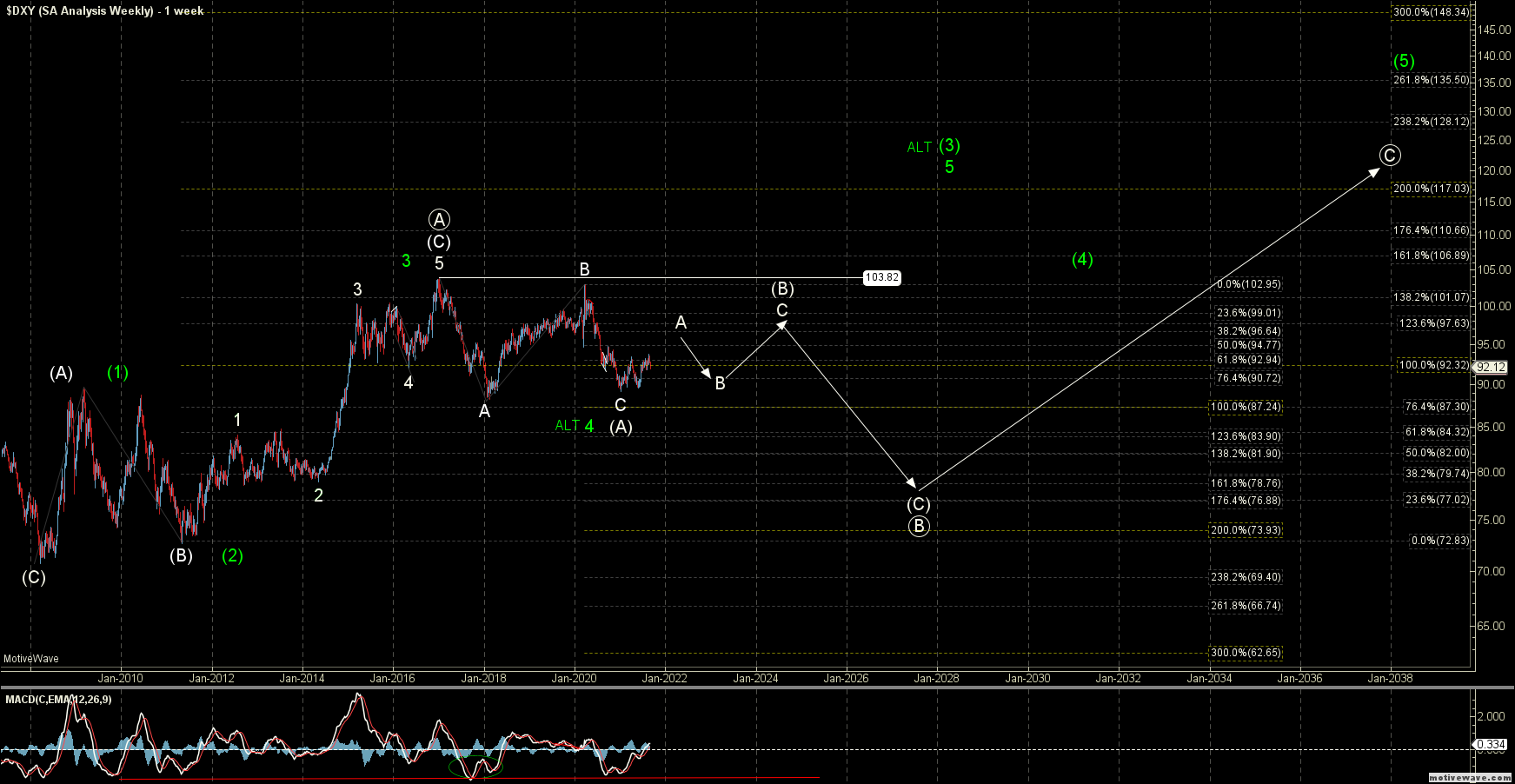 $DXY - SA Analysis Weekly - Sep-04 2201 PM (1 week)