US Dollar At A Key Inflection Point
After finding support last week, the US Dollar continued to move higher this week, which is certainly putting some pressure on the impulsive path to the downside.
At the close on Friday, the DXY was sitting just below the 76.4 retrace level of the second leg down off of the highs which comes in at the 97.31 level. I am viewing this level as a fairly key inflection point, and a sustained move back over this level followed by a break of the 97.77 high would suggest that we may have seen a corrective move down off of the highs, which is more supportive of the DXY needing yet one more high back over the 98.37 level prior to topping. I am showing this alternate count in yellow on my charts.
Now ultimately, all of this is still quite bearish for the DXY over the longer term. However, it would suggest that we likely would see a bit more of a grind into the end of the year prior to getting that sustained top. So while bigger picture I do remain quite bearish on the DXY, I certainly cannot ignore the warning signs that are currently being presented by the price action on the charts.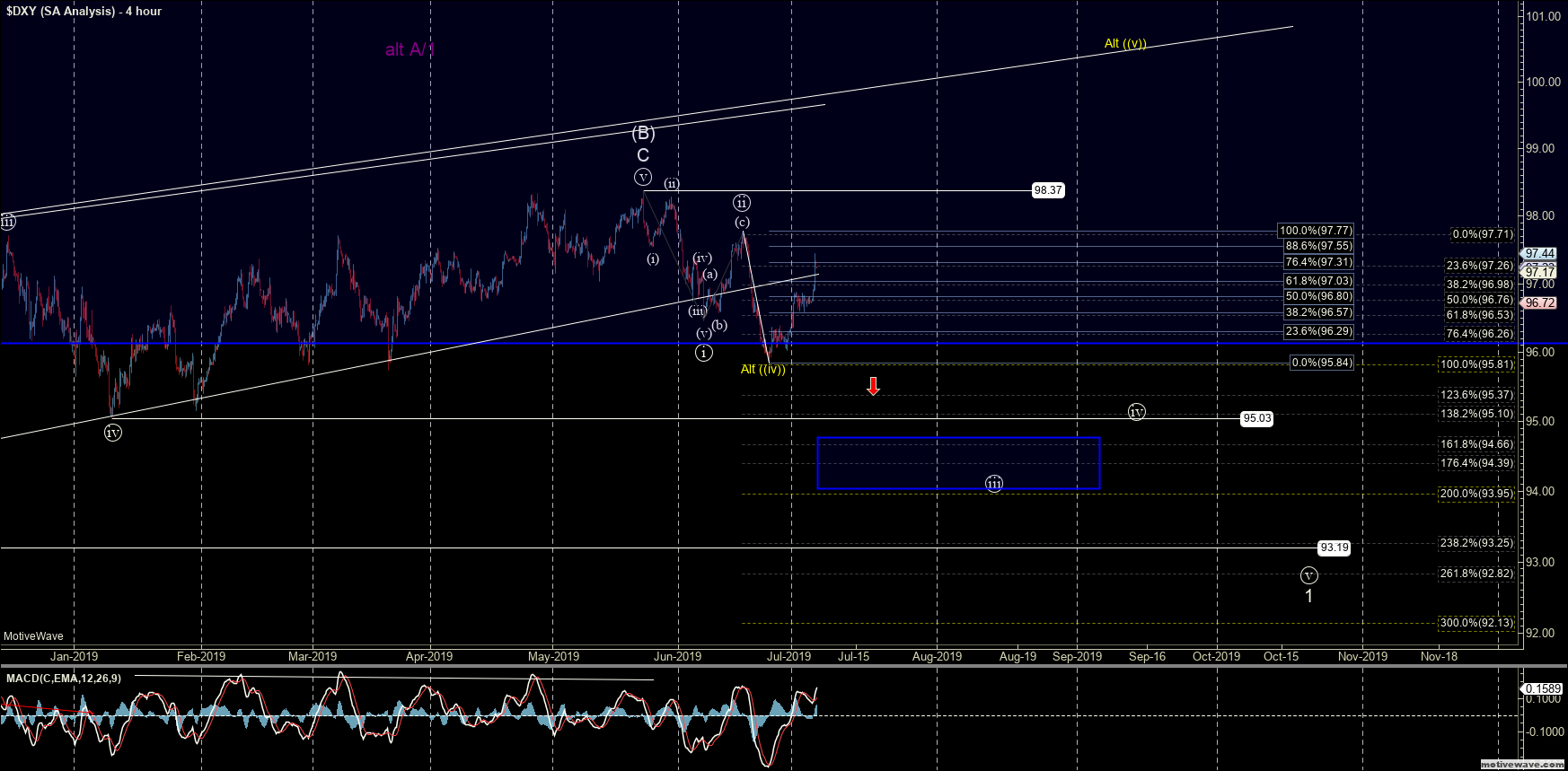 $DXY - (4 hour)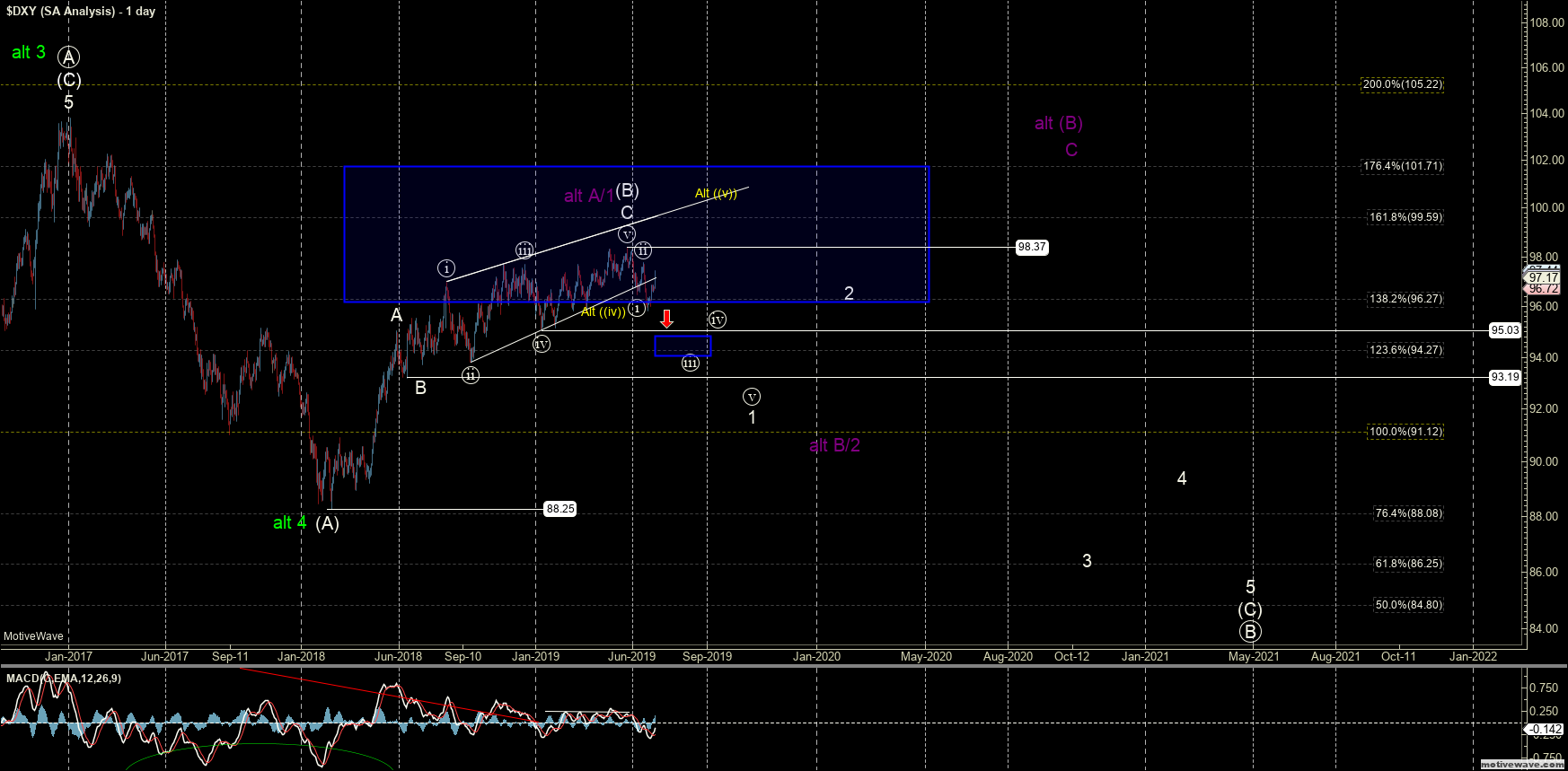 $DXY - (1 day)