Troubling Signs - Market Analysis for Apr 5th, 2017
Almost two weeks ago, I warned about the inability of GLD to exceed the 120.40 region could indicate that we may have a b-wave top in place. Since that time, the market has been testing this region several times, but has been unable to overcome it.
The GDX, too, has been having serious issues with its b-wave resistance region, and has also not been able to overcome it.
And, with silver just about completing 3 waves up (as it still can support another push higher to complete an ending diagonal for this wave structure), I have no 5 wave structure in silver to assure me that this is not a b-wave top either.
Now, as you know, I am still quite bullish the complex due to the larger patterns off the 2015 lows. For this reason, I have noted that I will be hedging my portfolio rather than selling positions. And, this region can be used to trade the downside against, especially in the GLD with the 120.50 region as the resistance you may trade the downside against.
Lastly, as I noted over this past weekend, we still need to see silver bream below the 18 level, with follow through below 17.80 to suggest the c-wave down is in progress BEFORE it completes 5 waves up. So, stay on your toes. This is a critical region to determine if we need one more drop before we can set up the next major rally.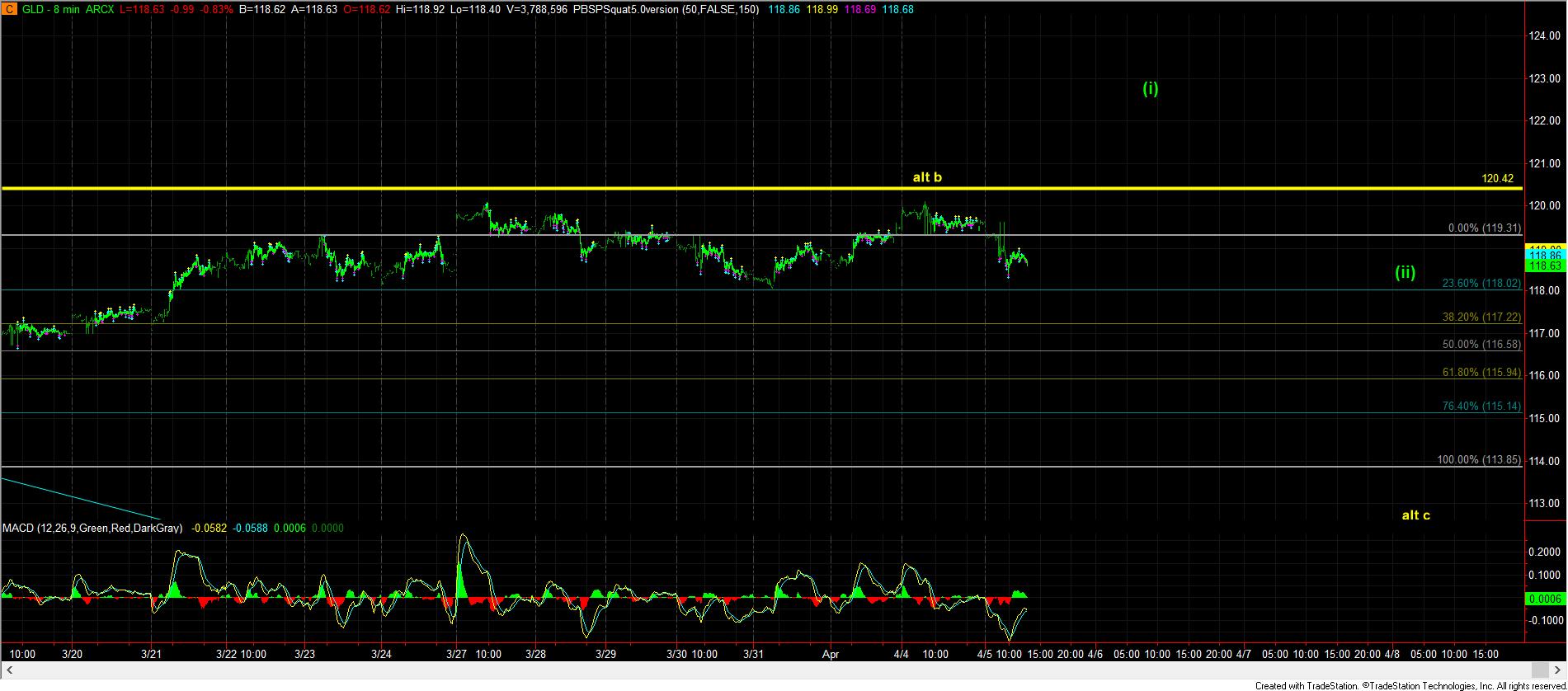 GLD 8min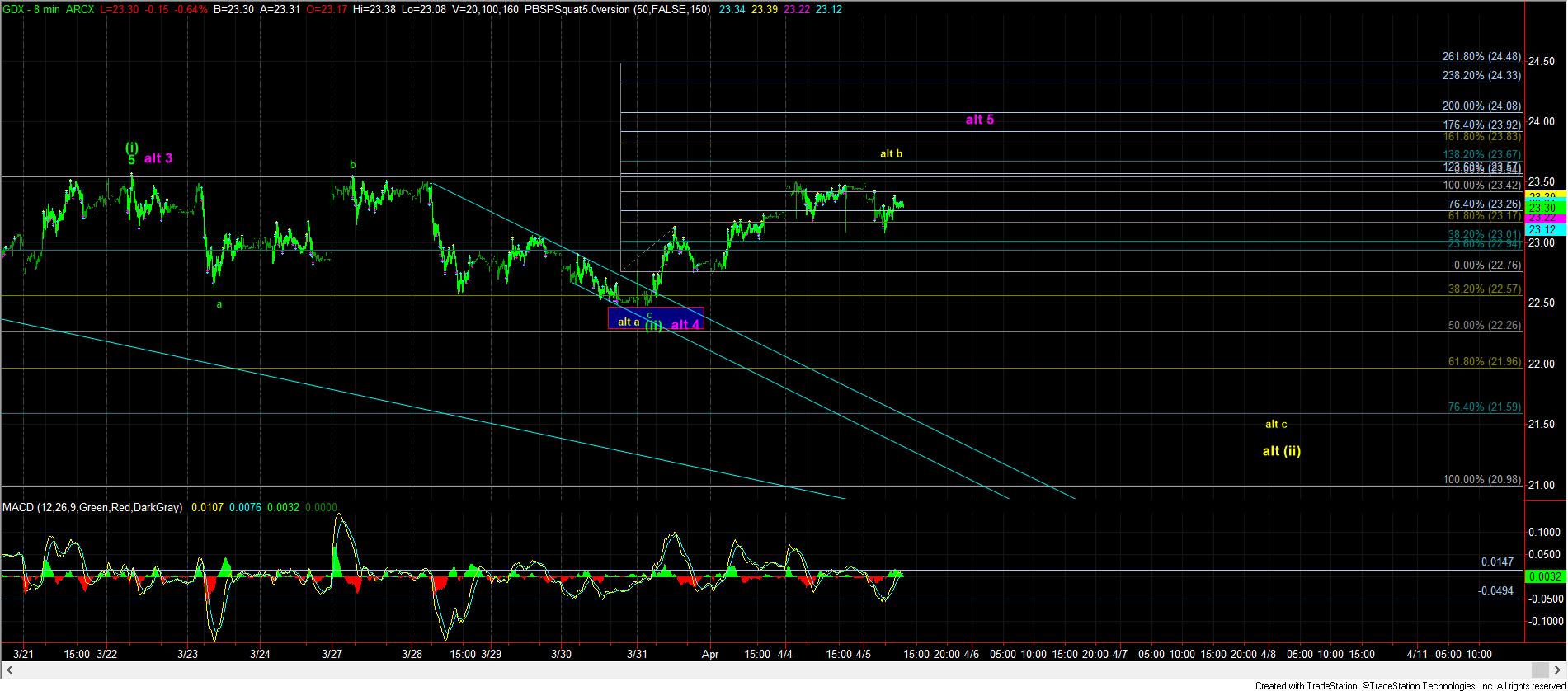 GDX-8min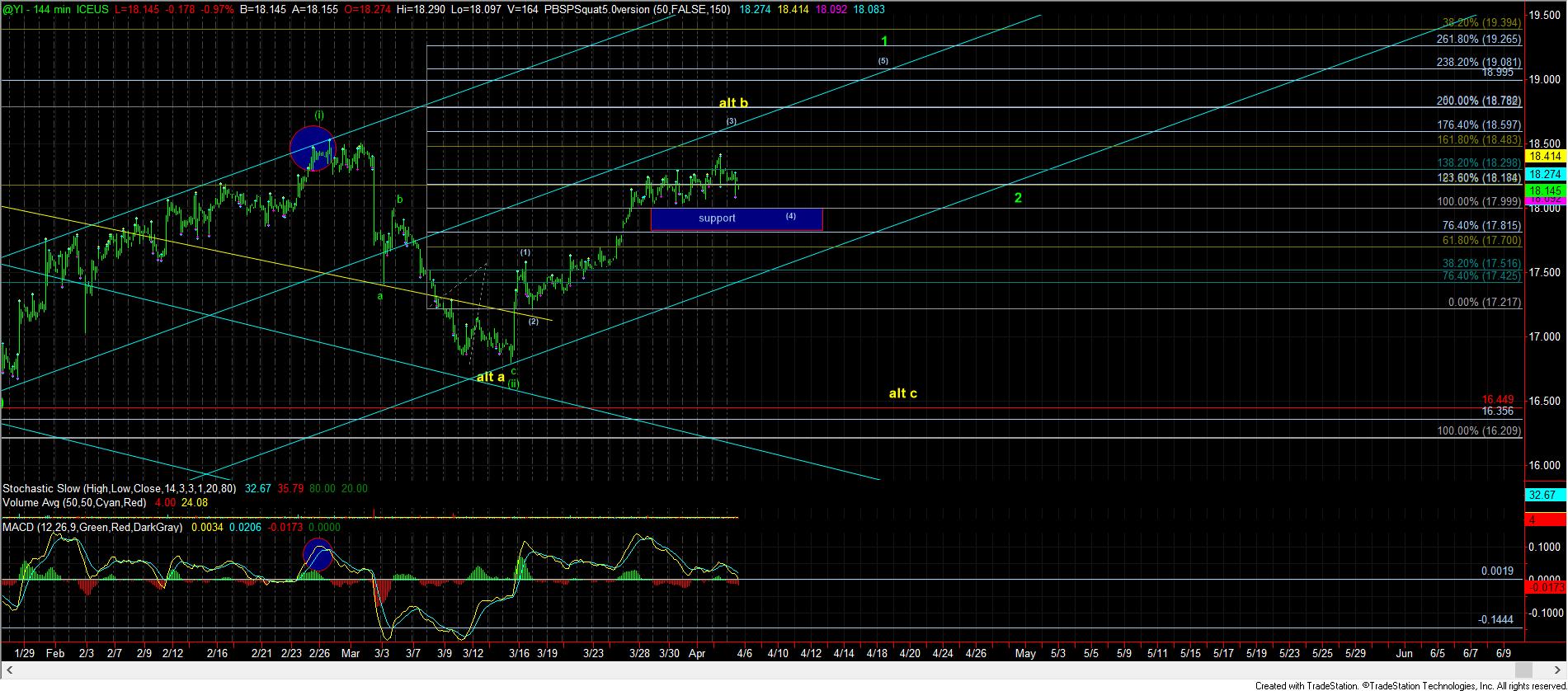 silver144min