Triangle Still Taking Shape
The probabilities are beginning to rise that a low has been struck in the metals complex. While I cannot say that it is highly likely yet, the next decline will tell the story.
When we review the GDX 8 minute chart, you will see that the market has taken a rather direct route to the resistance region for a d-wave. And, assuming resistance holds, we will likely see a drop in the e-wave to potentially complete the wave [4] triangle.
But, and this is an important "but," the market MUST hold over the low of the c-wave, and then begin a clear 5-wave rally structure to make it a HIGH probability that we have begun the rally to 55+.
A break below the c-wave now would again open the door to the 37 region.
To go along with this potential, it is quite possible that GLD has completed its 4th wave as well, with this week's low being the important support upon which to focus. The only issue is that I still do not have 5 waves up in GLD just yet, as we would need to rally to at least the 187 region to consider that potential more strongly
And, lastly, as I have been outlining in silver, as long as the 26 region holds as support, we have a nice a-b-c structure for a 2nd wave. And, as long as we hold over this week's low, I can maintain this potential as my primary count, pointing us to the 36+ region next.
So, the main theme here is that as long as the low struck this week is maintained as support at all times now, we have enough waves in place to consider this correction as just about complete (since the GDX still should see an e-wave of the triangle), and I am hoping to get a higher probability view of this by next week.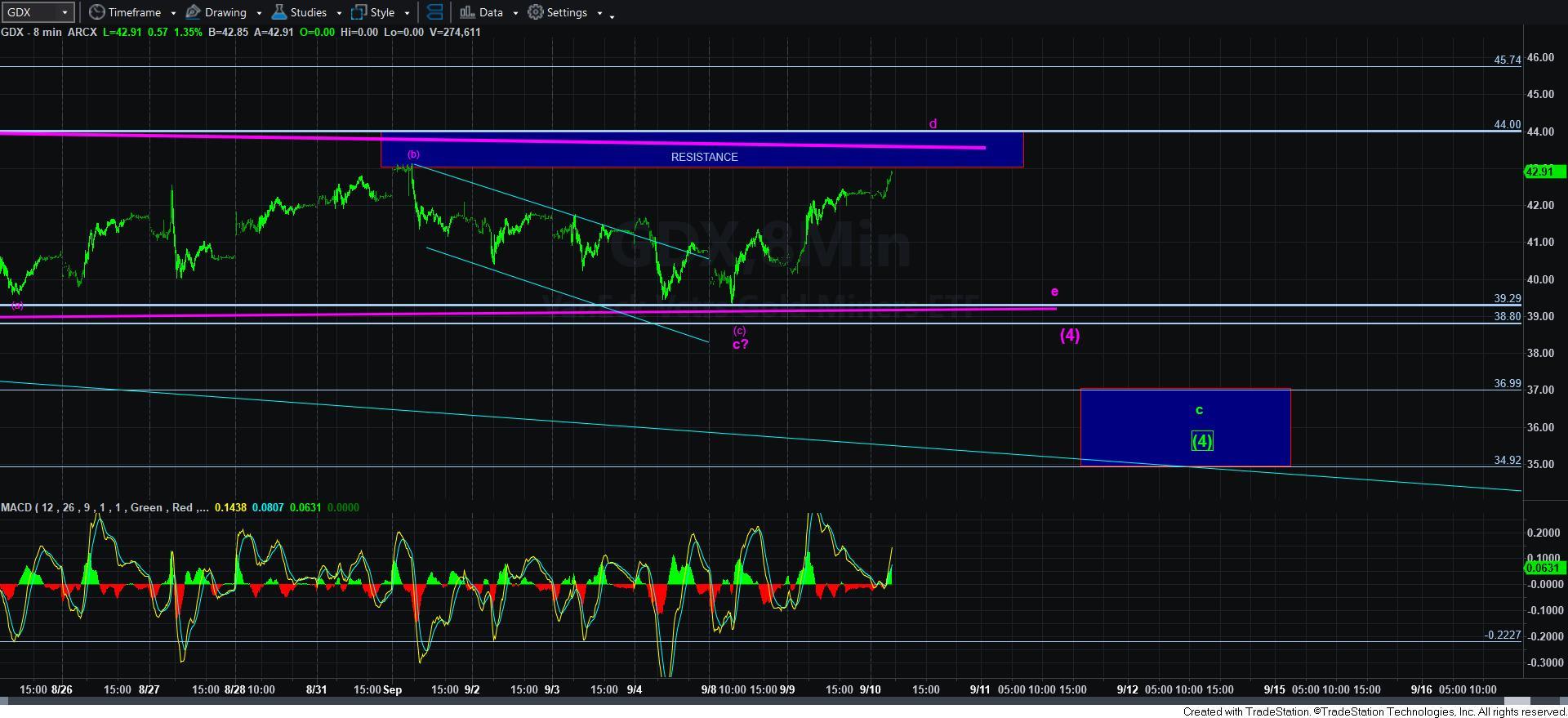 GDX8min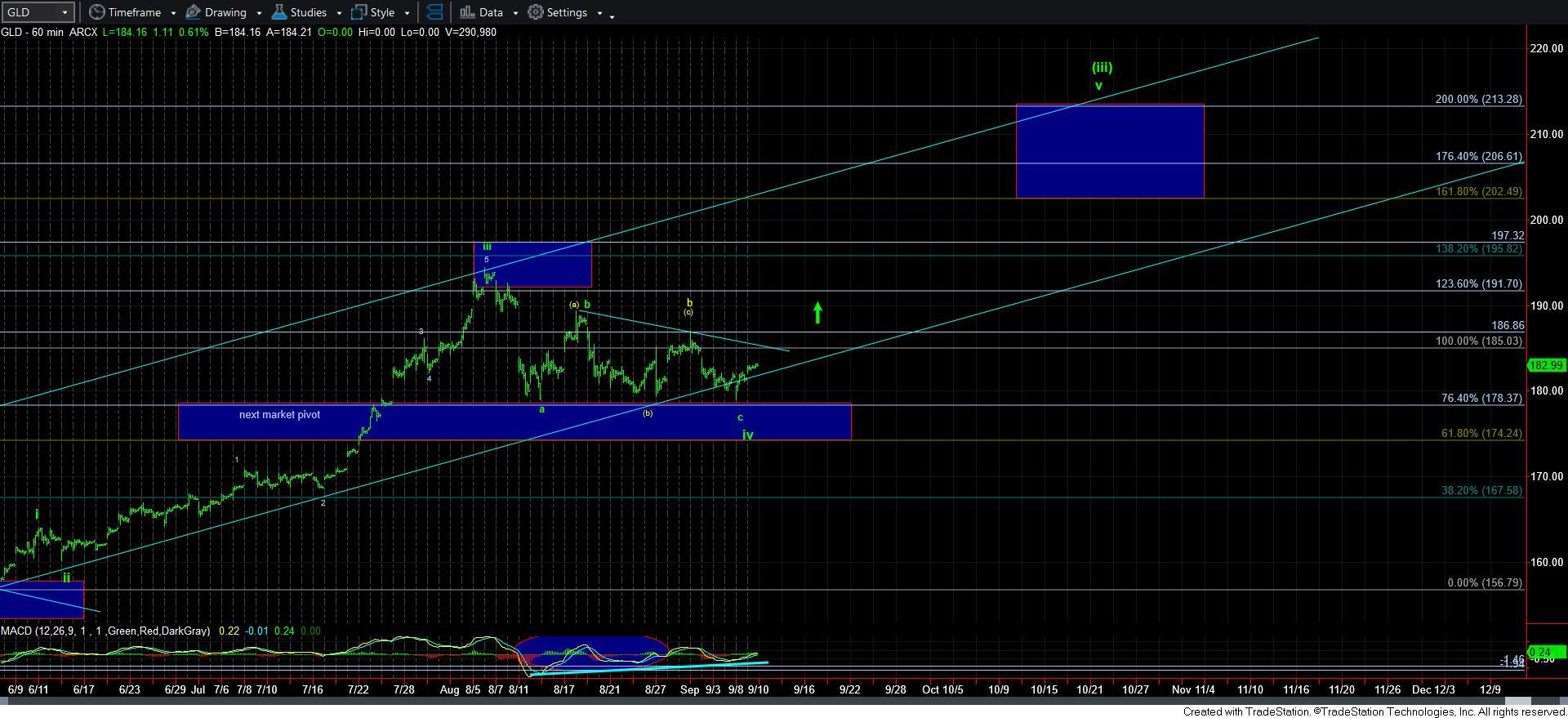 GLD60min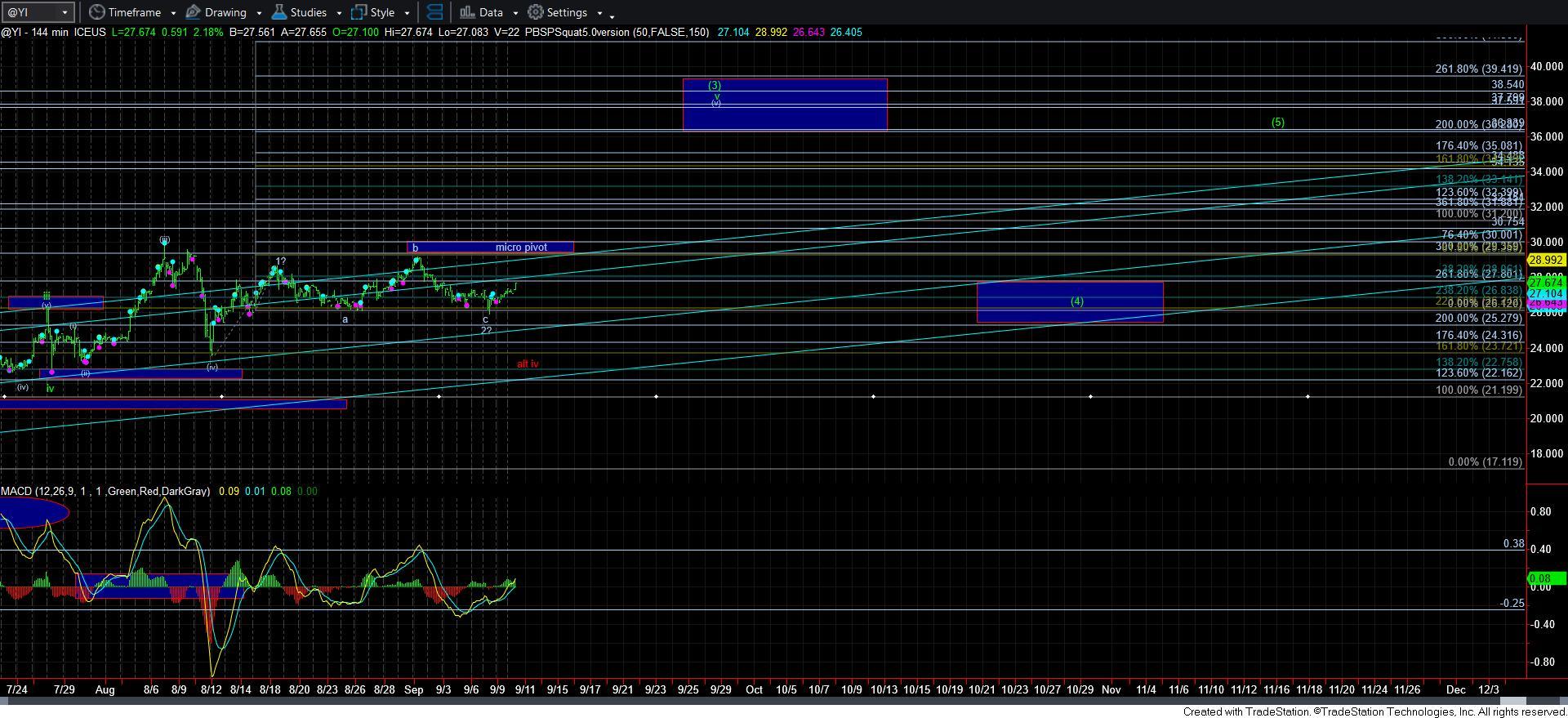 silver144min