Triangle Seems to Be in Play
While there are times I can provide you with a large amount of detail about how I view the market, this is not one of those times. The market seems to be playing out in the b-wave triangle we have been speaking of since last week.
Now, of course, should the market begin down strong within the next day or so before it completes the (e) wave of the triangle, then it likely means that we are in the heart of the 3rd wave down in the c-wave. But, for now, it really looks like the market may take several more days to complete the (e) wave of the b-wave triangle.
While there are several other possible patterns I am mentally tracking at this time, I will be cueing in on the GDX predominantly, with the 25.35 level being the dividing line. As long as we remain over that level, either we will complete the (e) wave of the b-wave triangle, or, if we go down and test that level tomorrow, and hold it, it can provide us with a larger b-wave as a more pronounced flat in just the b-wave alone, which could take us back up towards the 29 region.
But, again, as long as we remain over today's low, the triangle is the likely pattern filling in and it can take another day or two until it completes. But, if we break today's low, but hold 25.35, it opens the door to a more complex b-wave structure. It takes a break down below 25.35 to point towards 22 sooner rather than later.
The relevant support level for silver is 18.60 and 123.75 in GLD for the same potential patterns playing out.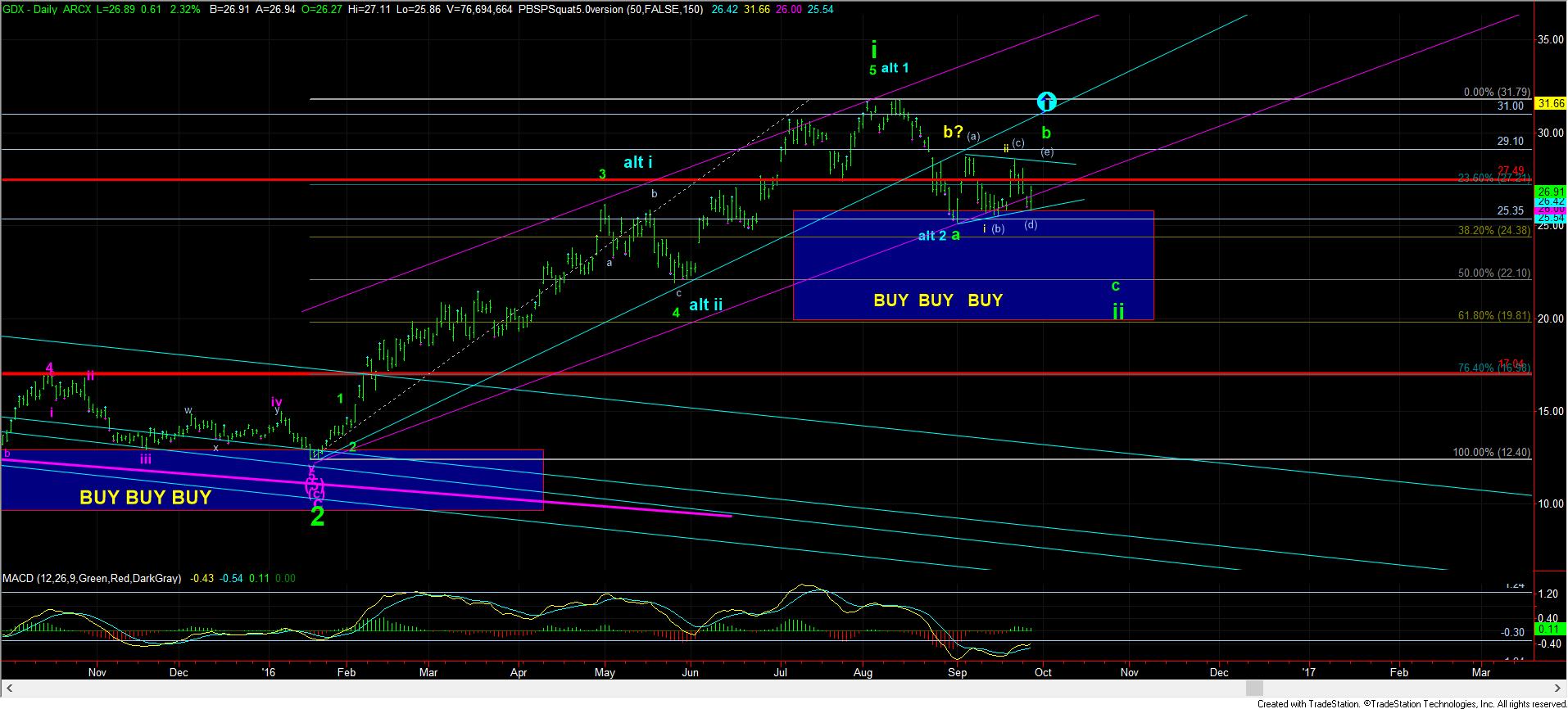 GDXdaily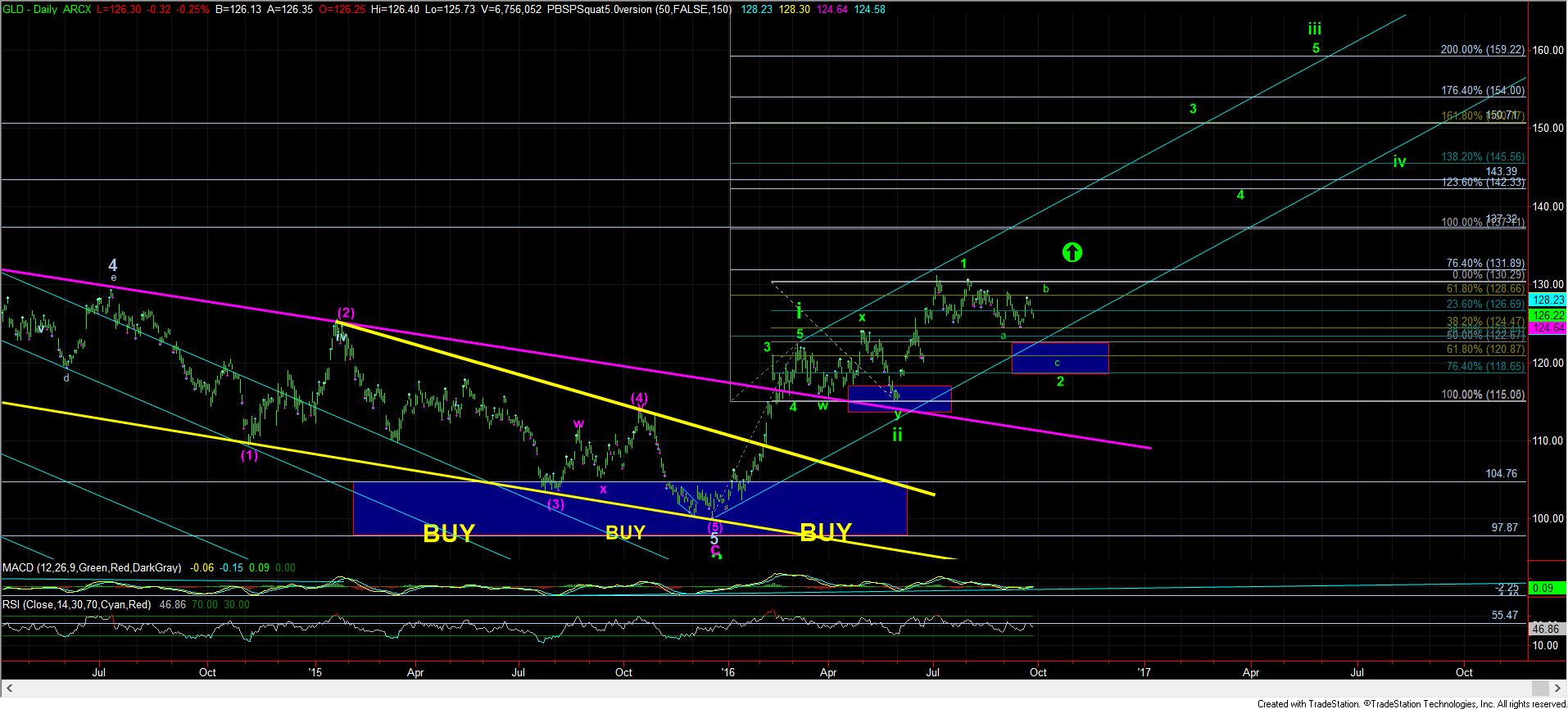 GLDdaily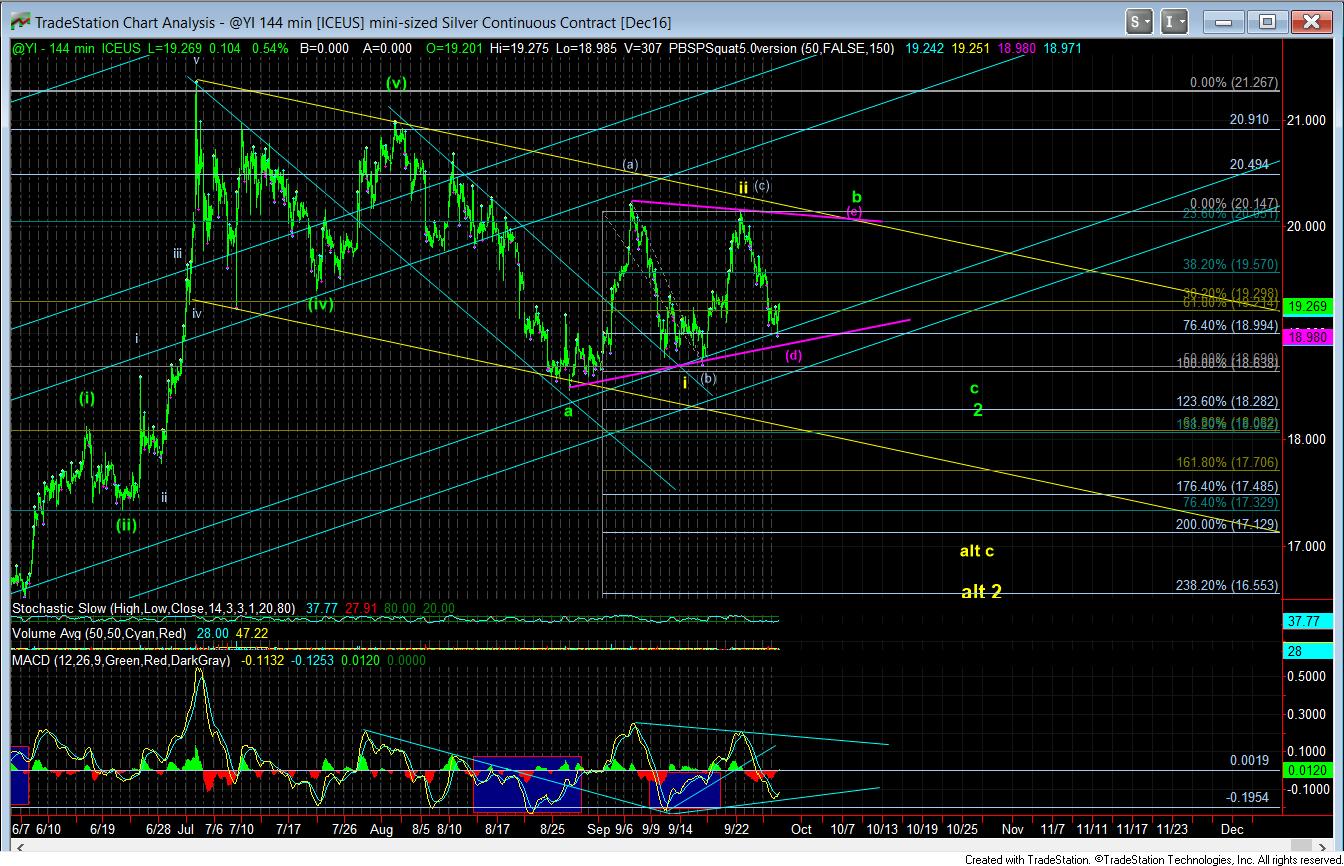 silver144min