Topping Pattern for Nasdaq
Even though the NQ and NDX are already re-testing the previous highs, the move up off yesterday's low still would look better with a wave iv pullback and wave v rally to finish off the (b) wave topping pattern.
There is not really a breakout level under this topping (b) wave count, although I would prefer to see this hold under the 9411 level if we are indeed topping in the expanded wave (b) count. This level is both the 261.8 and the 138.2 ext of two various wave degrees, so I would view a move through that level as questionable that we still are topping in the wave (b).
The red alternate path I laid out yesterday is also still in play here, and, while not a hard level, moving through that 9411 level would make this path more probable. But I still have issues with how small the potential wave ((iv)) would have been under this red case.
Bigger picture, nothing has changed, and as long as the NDX is over the 8344 level, the yellow path as shown on the 1-hour chart will remain my primary count.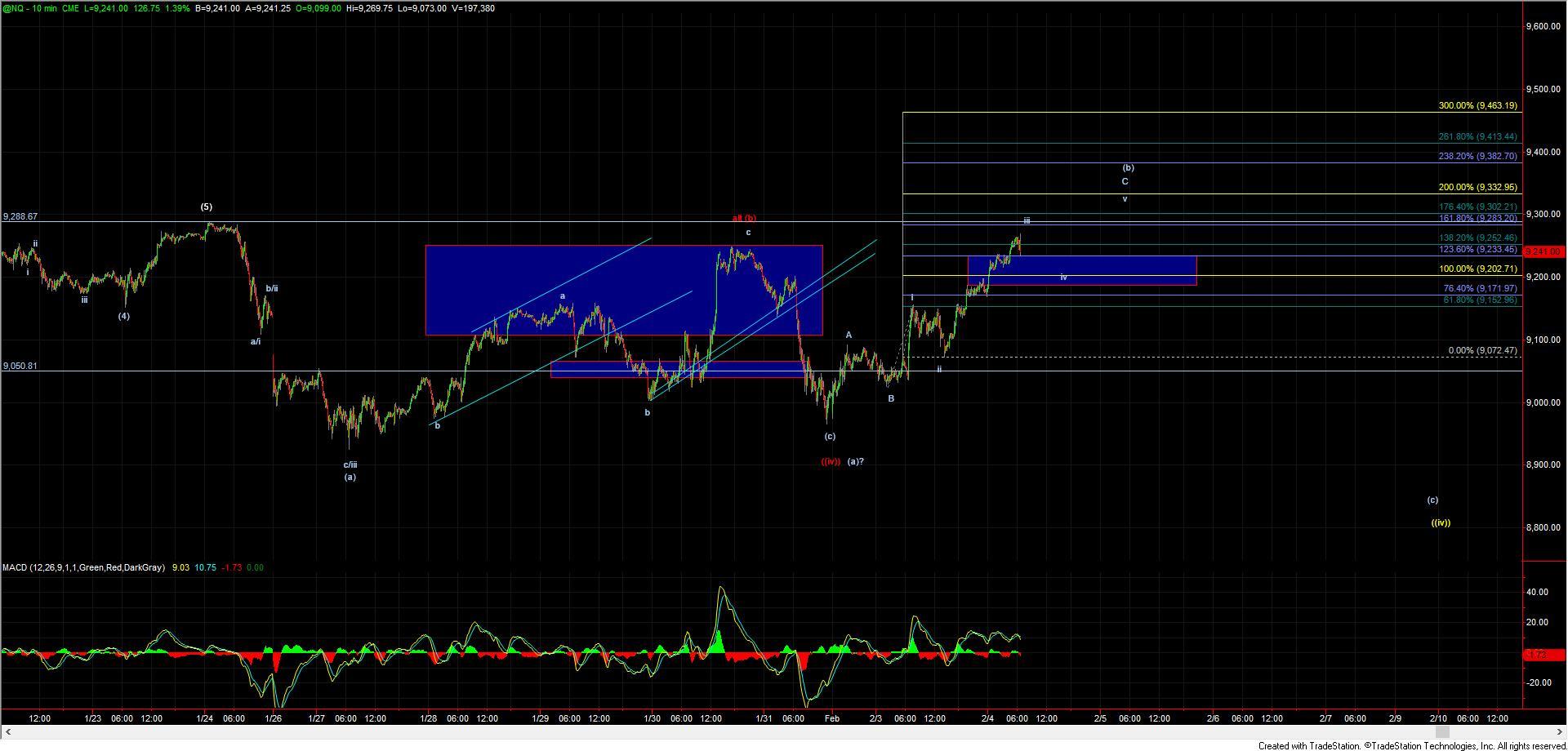 NQ 10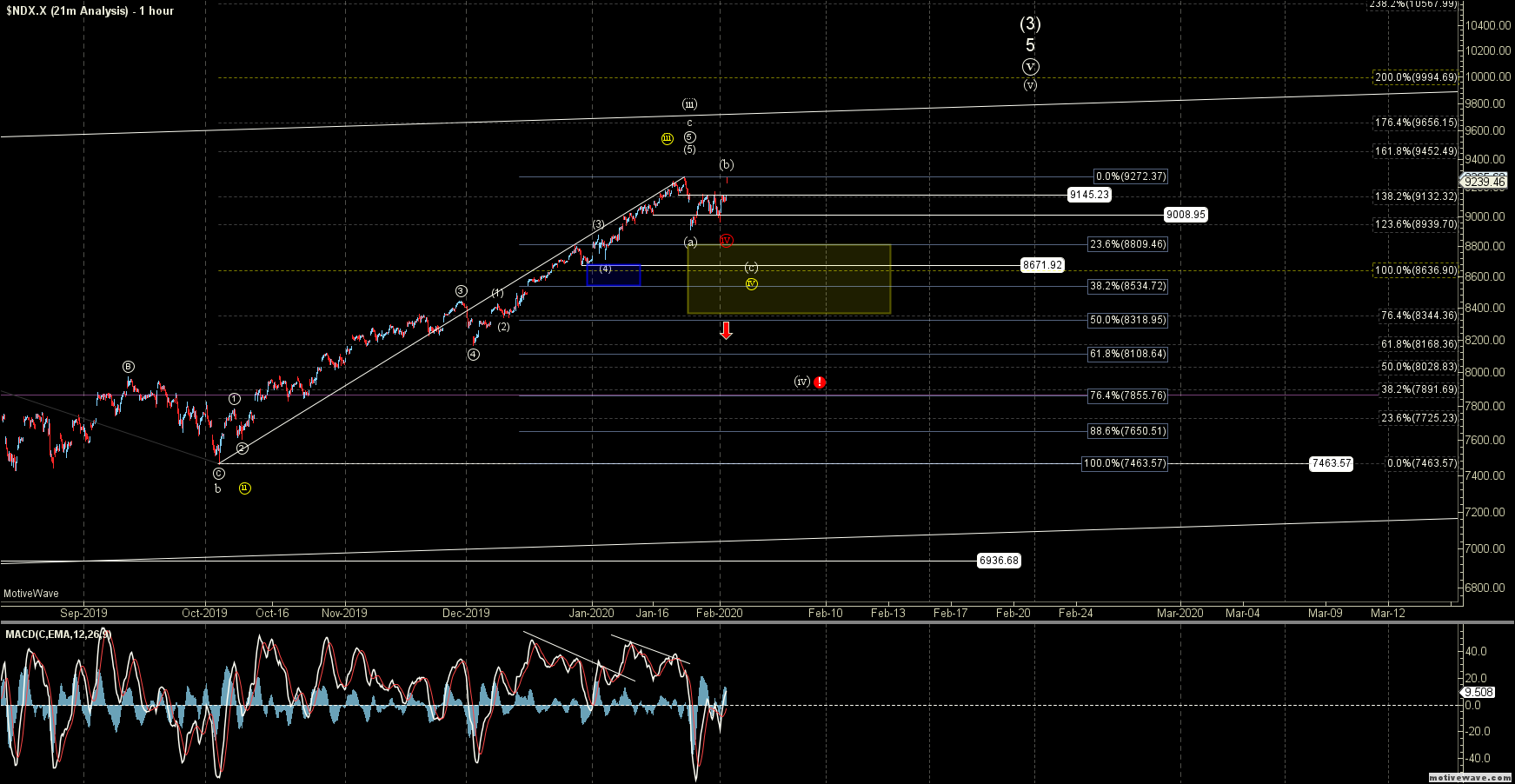 $NDX.X (1 hour)