After seeing a sharp move up yesterday in the VXX beyond the 27.17 ending diagonal target area that I had been watching, we saw a retrace of just about 50% of that move into the close. This deep retrace is making it likely that we have topped in either the wave A as shown in white or potentially the green wave (iv). Because the move up off of the lows was only three waves, the door is open to both at the moment.
Under the white path I would be looking for a bottom in a large wave B that should hold in the 25.65-24.04 zone, after which I would be looking for a large wave C to the upside. The initial target zone for that wave C would, of course, be the 100ext of wave A. However, it's quite common for the VXX to see very extended C waves to the upside. This is, in fact, what had occurred with the lows that were struck back in Feb. IF we are indeed bottoming in a wave B, then we should start the next leg up with a full five-wave move. Ideally, I would like to see that begin near or at one of the retrace fibs shown on the chart.
If we are unable to get a full five up off of the lows and then break the 27.74 high, then it would leave the door open to this still being in the green count, in which case we would still likely need another lower low to finish off this wave (v) down towards the 22 area. I am showing this as an alternate at this point in time, but again I can't rule it out, so I certainly want to allow for it on the charts.
From a trading perspective, as noted yesterday, I do like the idea of a started position here with the potential to add if we can either get a full five up or move lower into the B wave target zone, which is why I sent that setup alert out yesterday at the close.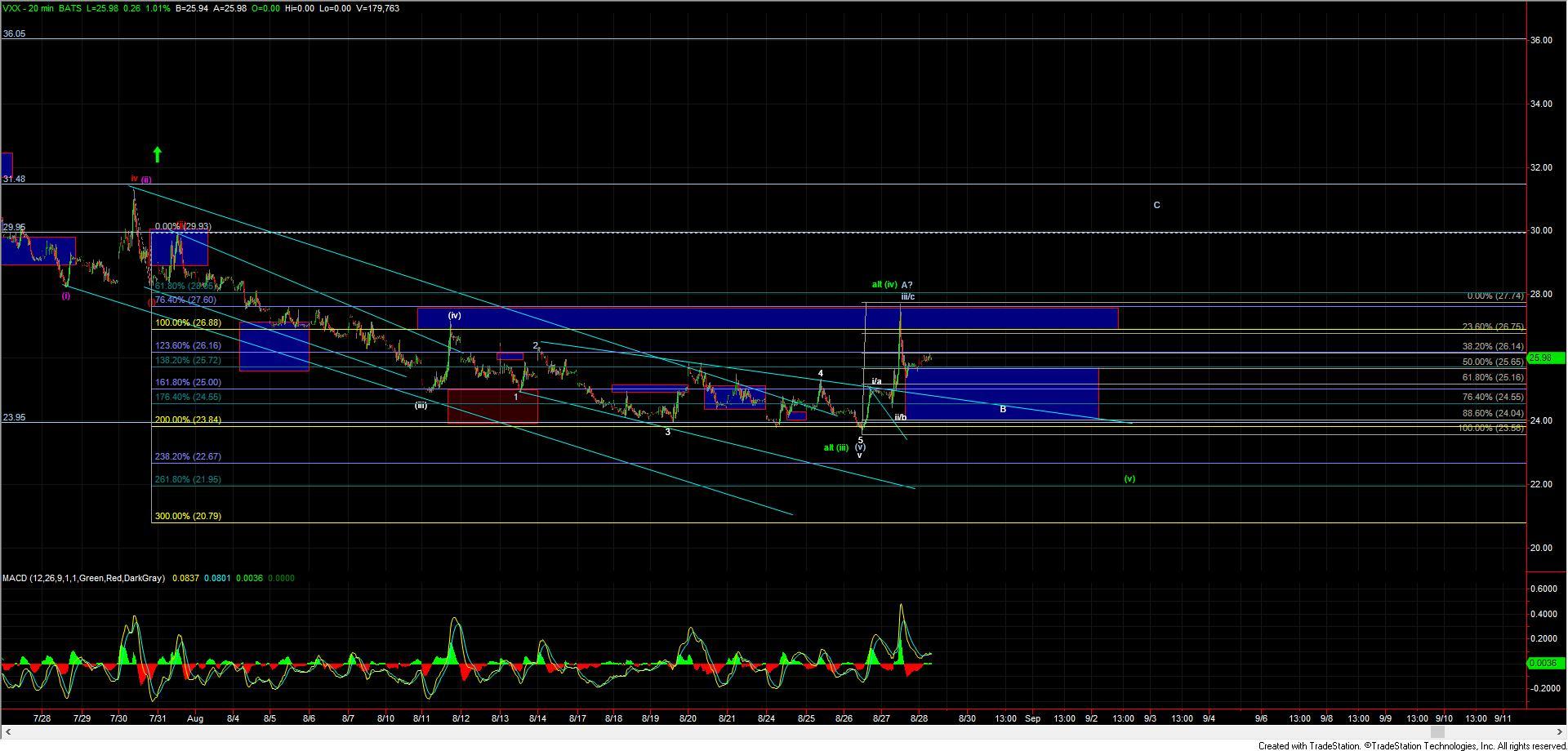 VXX 8286 20m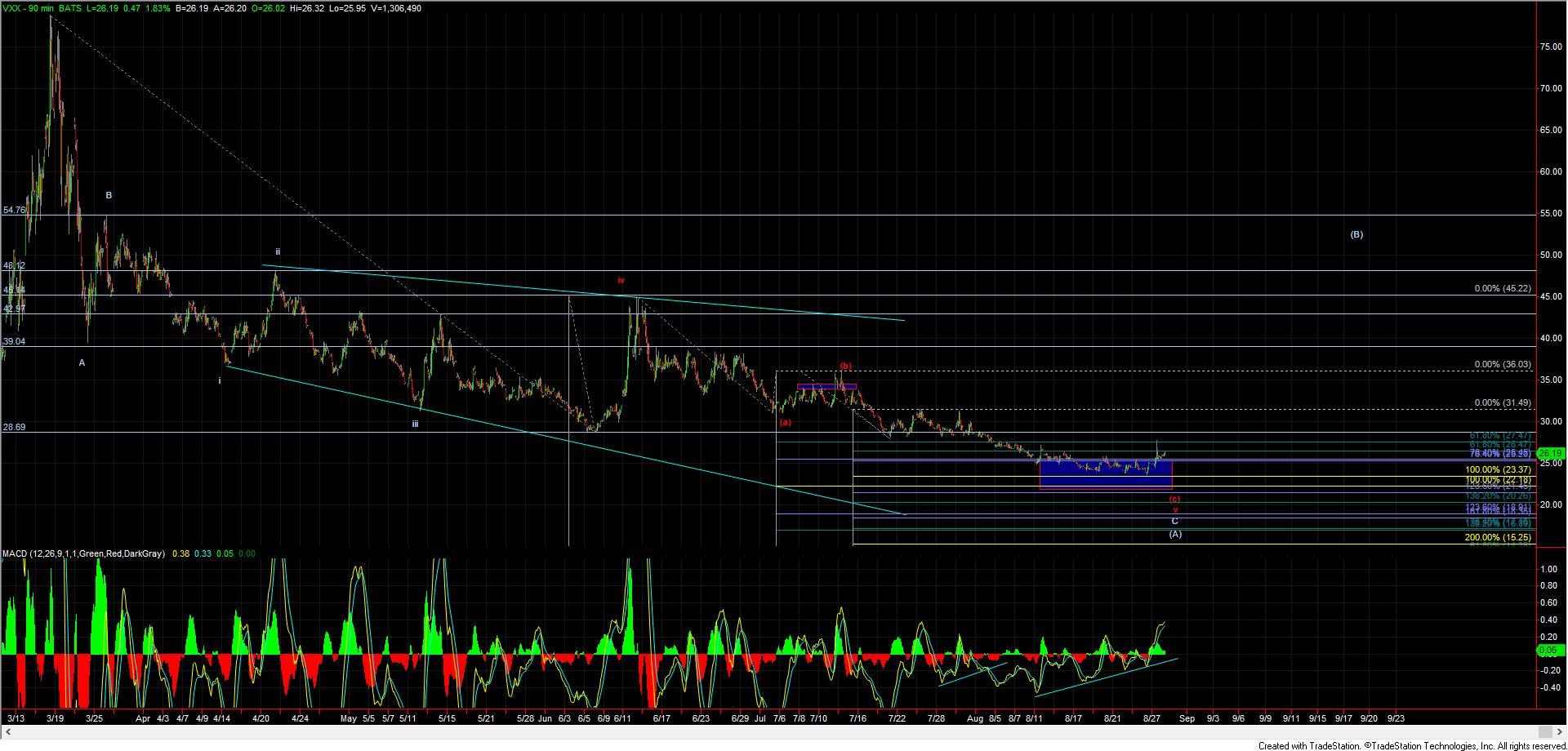 VXX 8286 90m