Time To Throw In The Towel?
Based upon much of what I am seeing, I really do not have much more room before I have to give up on the potential pullback I want to see in metals.
As you can see from the attached GC chart, we are pushing on the top of the pivot. Should we break out through the pivot, it will then become our support, and I have to view us as being in wave iii. But, I just do not have enough trust in the structure to take aggressive positions without a reasonable 2nd wave in place.
You see, 2nd waves are our markers for our larger structures. That is what our Fib Pinball structures are built upon. So, when we do not have a clear 2nd wave in place, it makes it hard to aggressively trade a structure, as I cannot say it is highly reliable.
As you can also see from the silver chart, we are hitting our head on the downtrend channel. And, yes, I still think silver should see a major catch up phase. But, I also think we need one more 1-2 structure before that should be seen. So, if we do break out through this downtrend channel, then I will wait to see if we get the next 1-2 in place. Should we do so in the coming weeks, then I will likely add to my aggressive long positions in silver on the wave 2 pullback, and then again on the break out over the wave 1 thereafter.
GDX is a bit in between for me. While we did see a pullback on the daily MACD, it clearly did not pullback anywhere near what I usually see in a 2nd wave. Yet, if I would simply look at the GDX chart without anything else, I would have to confidently expect a pullback in wave 2. So, I also unable to take any aggressive long positions in this chart, unless we see some kind of corrective pullback. But, this does not change my expectations for the continuation of this rally in 2023.
Overall, I am still quite bullish this complex for 2023, as I outlined in 2022. However, the market has still not provided a "gentleman's entry" for aggressive long positions. Silver did come close, as it did give us an opportunity for an initial position earlier this week when we spiked down to the top of our support box. Let's see if it will give us more opportunities to add to that position.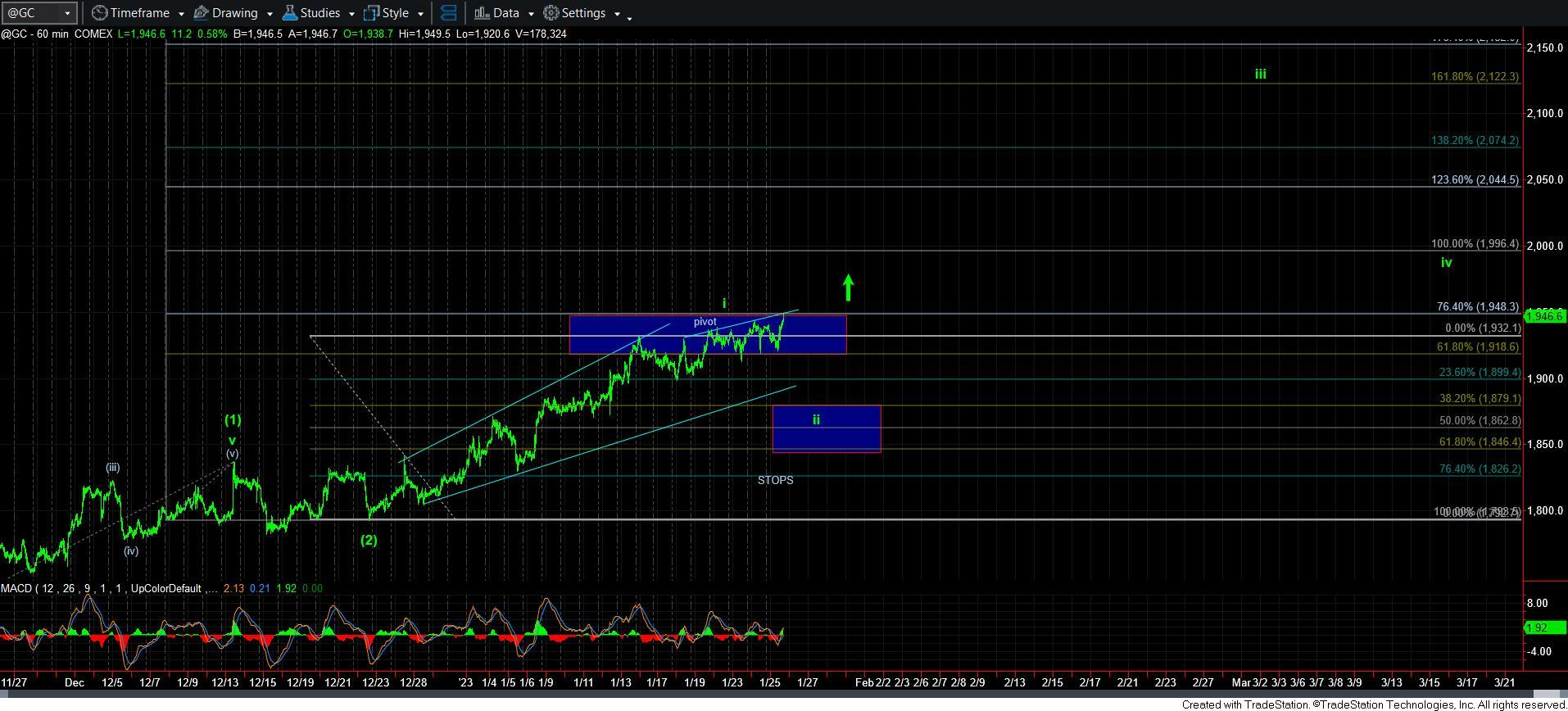 GC60min
GDXdaily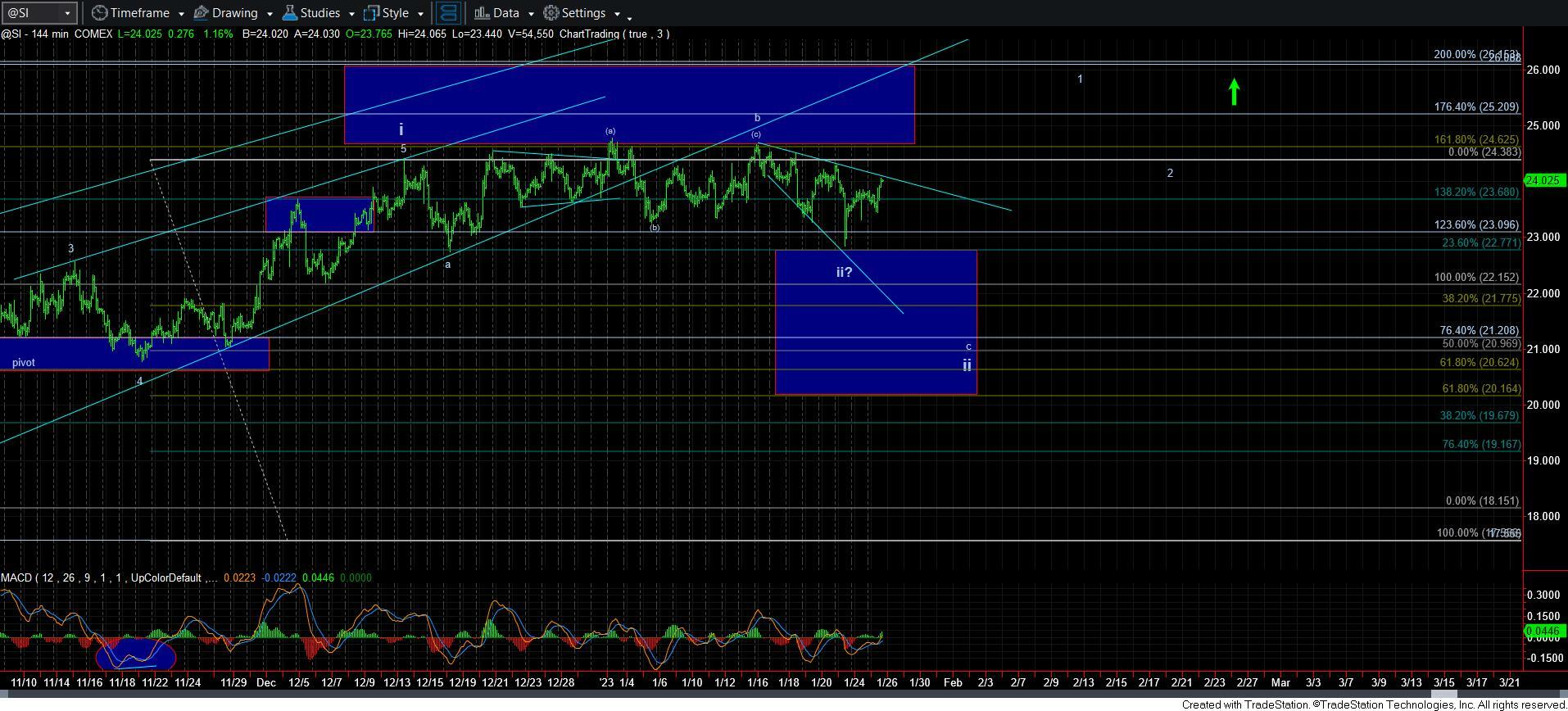 Silver-144min