Time For Metals To Bounce – Or More
With the metals moving in a straight line down to their target regions, it leaves me to somewhat assume that we should be bottoming and begin what should ideally be a 5th wave higher.
As you can see from the GLD chart, we have been meandering over the support level for wave iv, with the only question being is if all of the c-wave of wave iv is completed, or if we need a bit more of a 4th and 5thwave in this c-wave down.
In fact, I have the exact same micro question in GDX and silver as well. As you can see in the attached chart in silver, we have reached a very extended target for this c-wave down, so I am not sure how reasonable it is to expect the additional iv-v as presented on the chart. But, from an ideal structure standpoint, that would be my expectation.
However, the main point I want to reiterate again is that as long as silver remains over the 14.60 support level, I think this is a region within which investors should be buying the dips. It would take a break of 14.50 to get me concerned about lower lows in silver, relative to what was seen at the end of 2018.
But, I do want to note that I really need a better 5-wave structure to complete in GDX, which means I need a higher to be struck in the coming weeks, at least before we break below the 20 region of support. Should we be able to see a higher high in the coming weeks, you must be on HIGH ALERT for us being ready for the heart of a wave 3. While I would expect the wave 2 as presented on this chart, sometimes those 2nd waves can be quite small in metals, even though 2nd waves following leading diagonals are often deep retracements. But, since the metals love to run in 3rd waves, I will want to be on high alert once we get that higher high, as my next higher target then becomes a minimum of the 37 region, as shown.
So, while we have been ridiculously patient for this set up to develop, we still do not have it completed. Rather, we really need a higher high to perfect this set up for 5 waves up off the recent lows, and then begin to look for that rally to much higher levels in the coming year.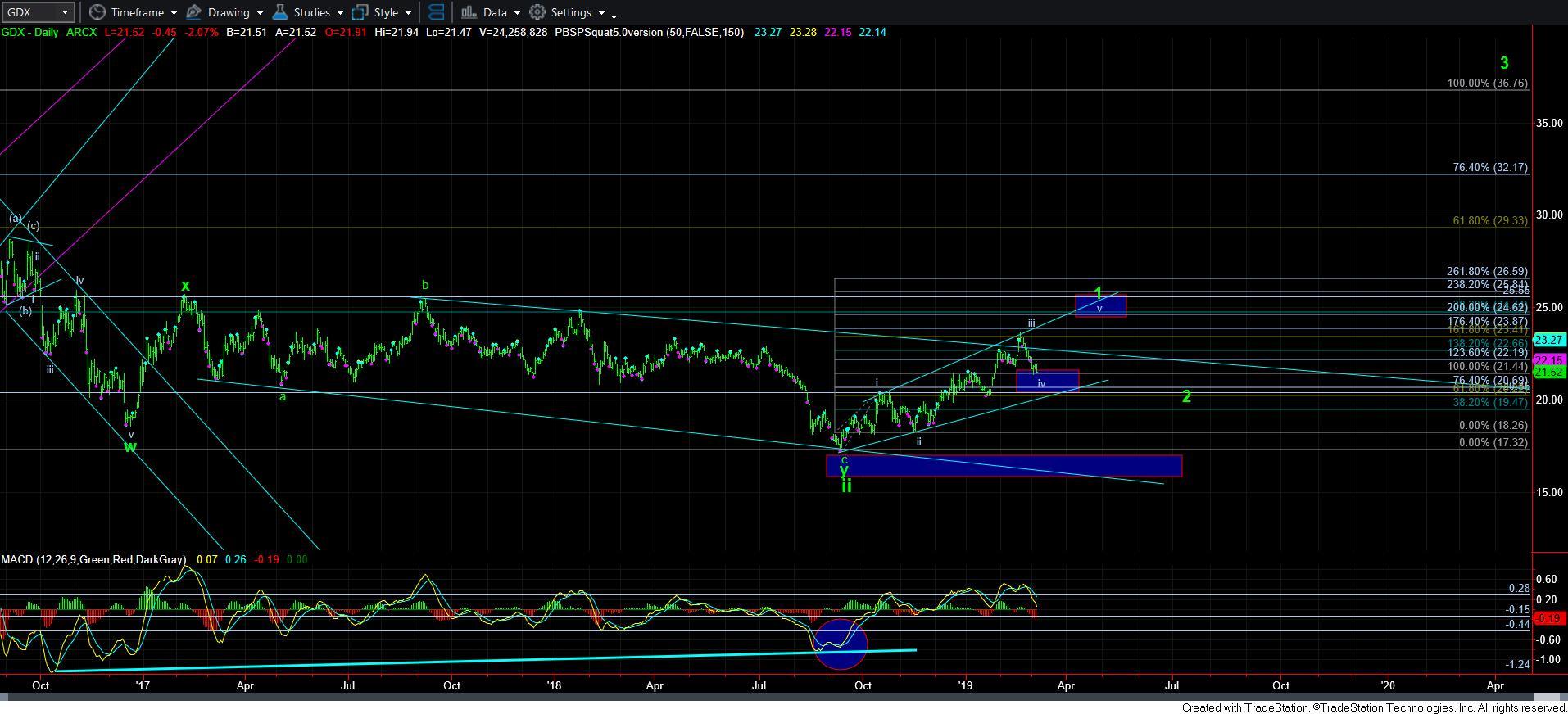 GDXdaily
GLD-daily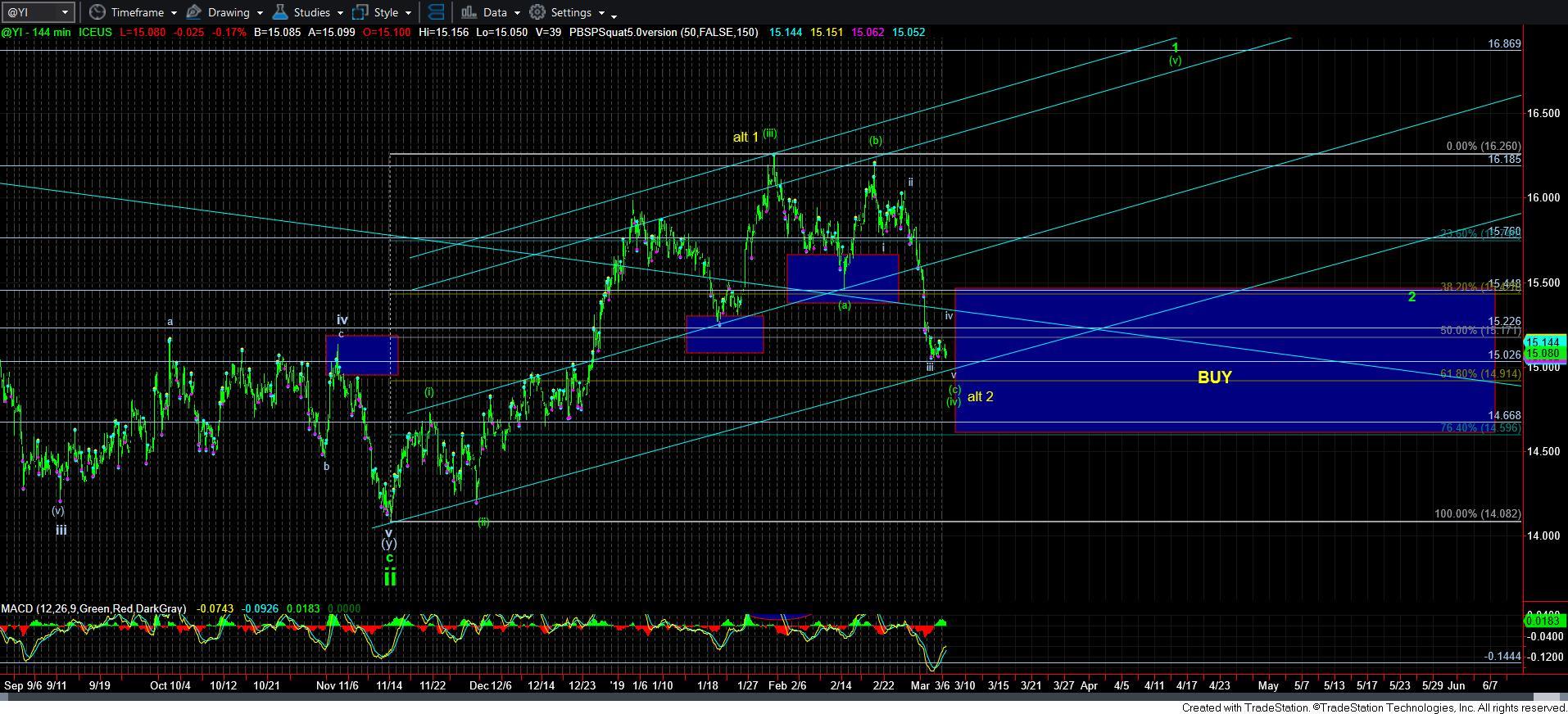 silver144min