I noted over the weekend that this week will likely be an important week for follow through if the 4th wave was indeed done. And, to be honest, I cannot say I am yet 100% convinced it is, especially in GLD or GDX. So, I apologize if I am disappointing you, but the market still has to prove itself.
Starting with silver, it has done exactly what it needs to do – so far. But, we are going to have to see follow through tomorrow to convince me that wave iii of [v] of 1 is really taking hold. That means we can no longer see any more meandering, and we need to see a very strong continuation move to convince me that a 5th wave higher is in progress. Otherwise, I have added a more protracted wave 2 count, as shown in yellow.
This brings me to both GLD and GDX. I still have no clear indications that this wave iv is over. In fact, GLD as a 1.00 extension off its recent lows in the 125 region, and until we are able to convincingly move through that level, I cannot say with confidence that the 4th wave has completed.
The GDX has a similar level to exceed, which resides in the 23.40 region.
So, until we see these levels exceeded, I have no confidence yet that their respective 4th waves are done yet.
So, while today was clearly a good start, we have been through this rodeo before. And, until we complete 5 waves up in GLD and GDX, I have to remain cautiously optimistic, but with emphasis on the "caution."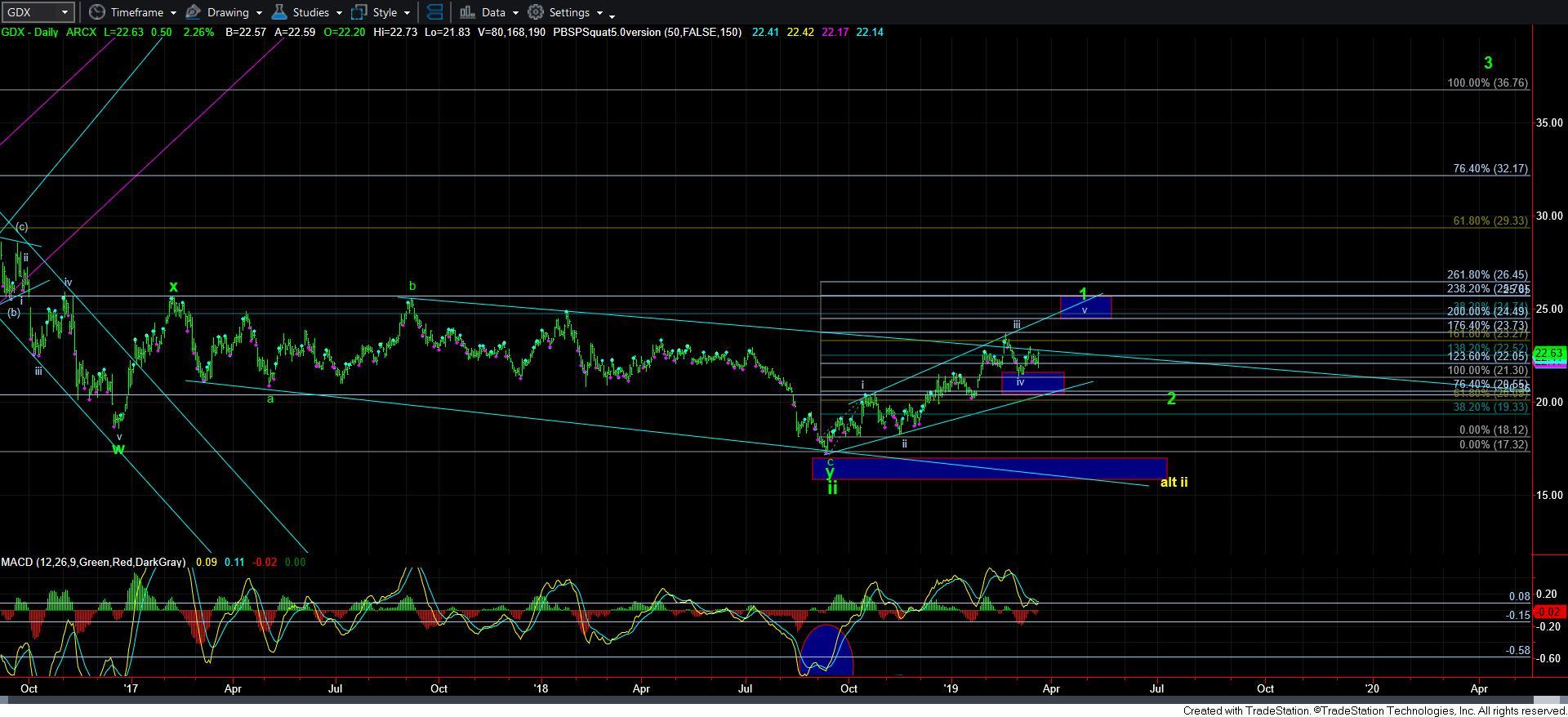 GDXdaily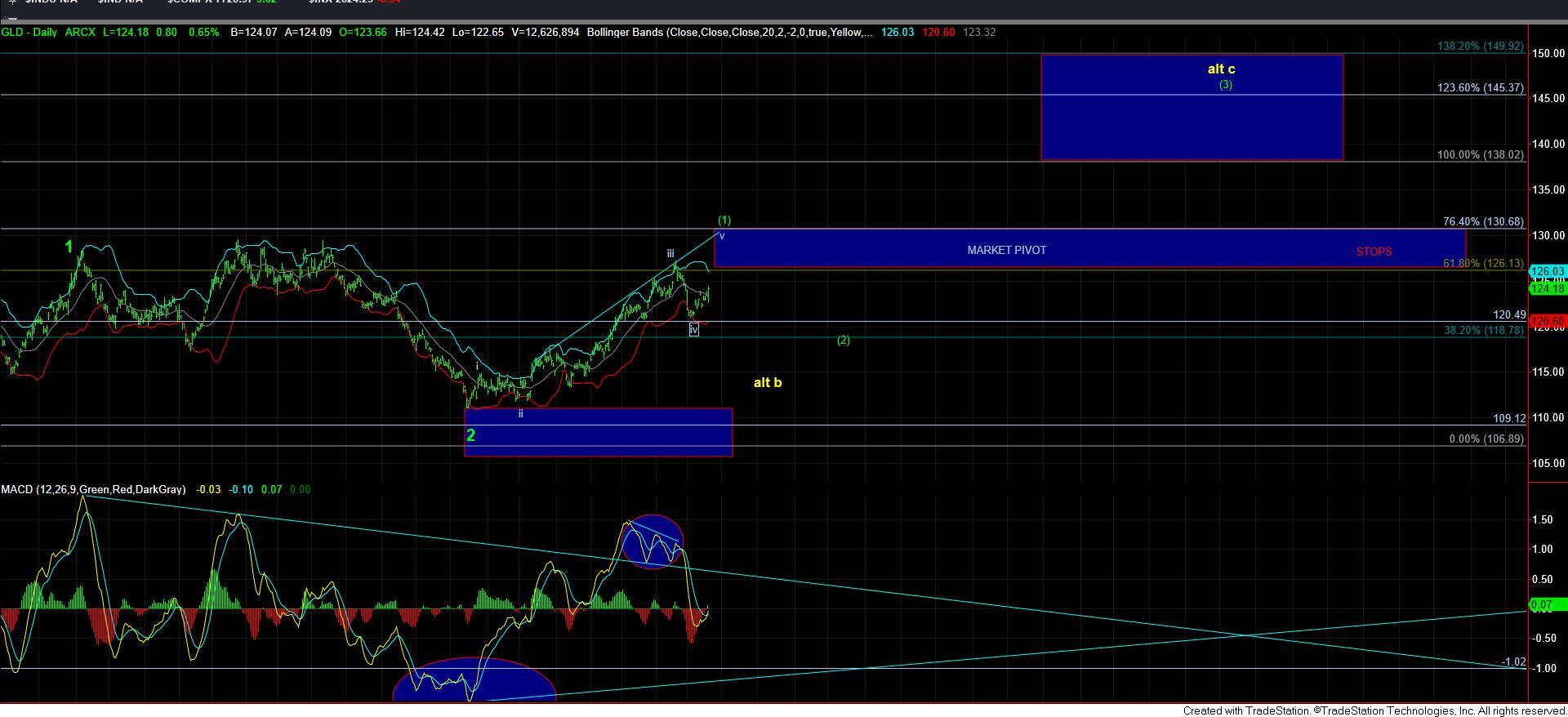 GLD-daily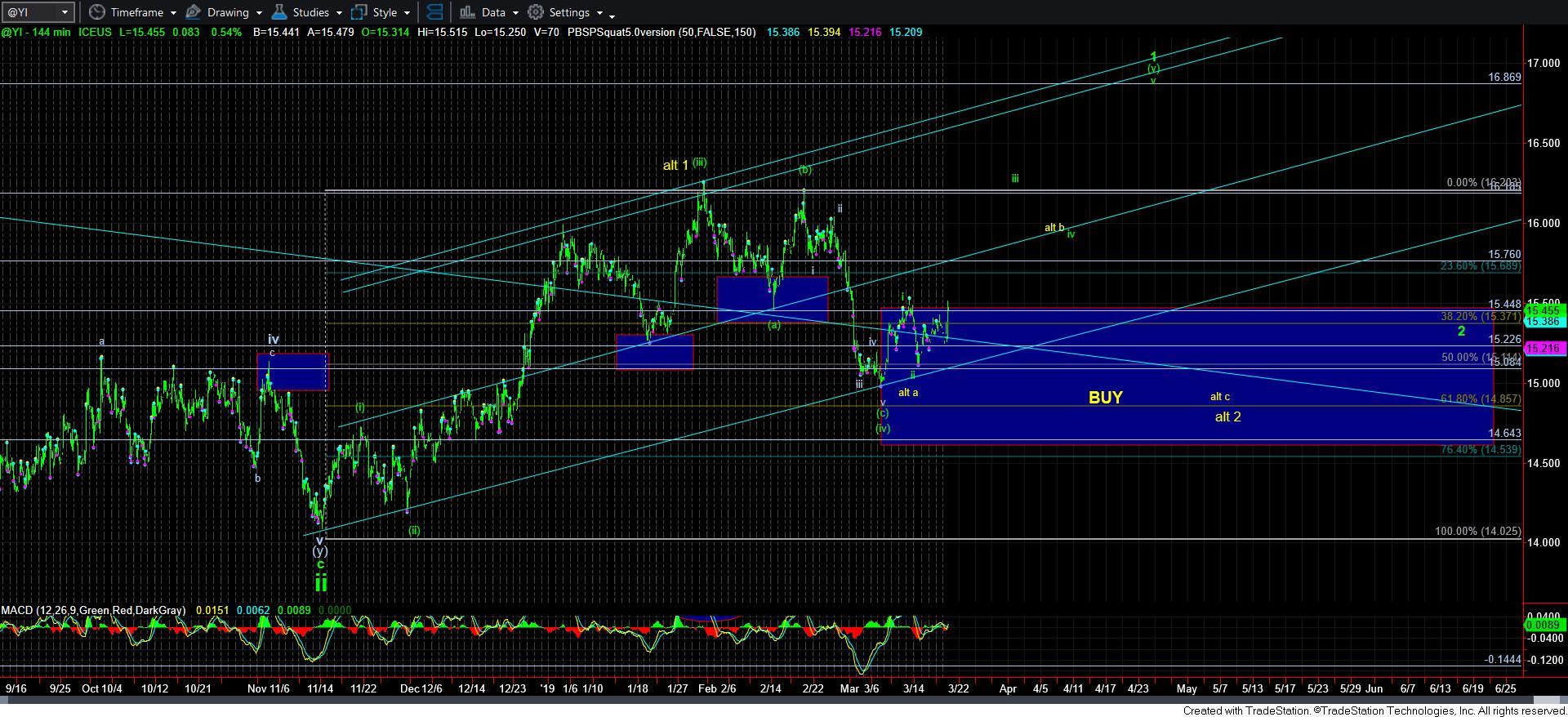 silver144min