There Is A Disturbance In The Force
We have seen a little of a disturbance . . er . . I mean divergence in the metals market lately. As we saw gold drop down today to make lower lows, silver and GDX did not. But, it does not mean that I do not expect them to drop as well.
If we look at the silver 144 minute chart, the MACD has begun breaking down from its uptrend channel, which is usually the precursor to price following lower. Now, silver does not have an impulsive downside set up, so it likely means we will see another a-b-c down to complete this decline.
Moreover, GDX too is likely finishing off an ending diagonal in its final 5th wave, which often spikes down and then reverses quite strongly as the signal of its completion. That is still what I am going to expect. As long as we do not break below 18.70, then I believe we can still see one more drop to complete this downside structure. Should we see a sustained break in GDX below that level, that would make me believe that I may be wrong, and the next downside region which will be tested will be 16.50-17. But, my primary expectation now is that 18.70 should hold, if not even still holding 19.80.
The GLD chart is a bit concerning to me though. The MACD has lost positive divergence, and we may be set up to drop below the 111/112 region I said I did not want to see broken. So, I do have to note tonight that the one issue I have in the complex is the GLD chart. For me to being to view the GLD as coming out of the clear, I need to see an impulsive move through the 114 region to get us back into a more bullish immediate stance. And, due to this questionable stance in the GLD, I am still holding all my hedges in the complex.
But with the GDX still holding as well as it has, as well as the individual stocks we have been tracking in the EWT Miners Portfolio still holding in their bullish stances, I am going to be maintaining our bullish perspective in the complex as long as the individual miners are holding support, and the GDX remains over 18.70.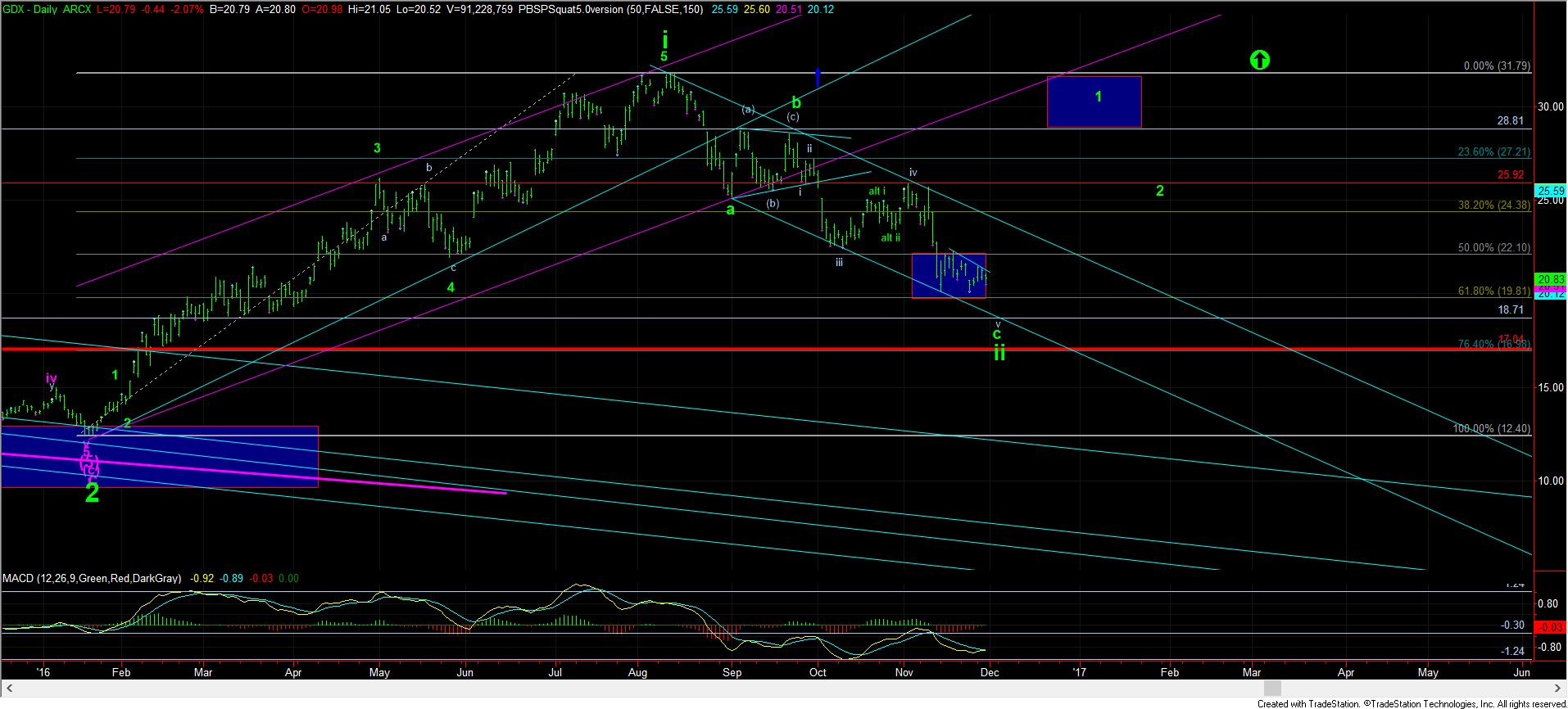 GDXdaily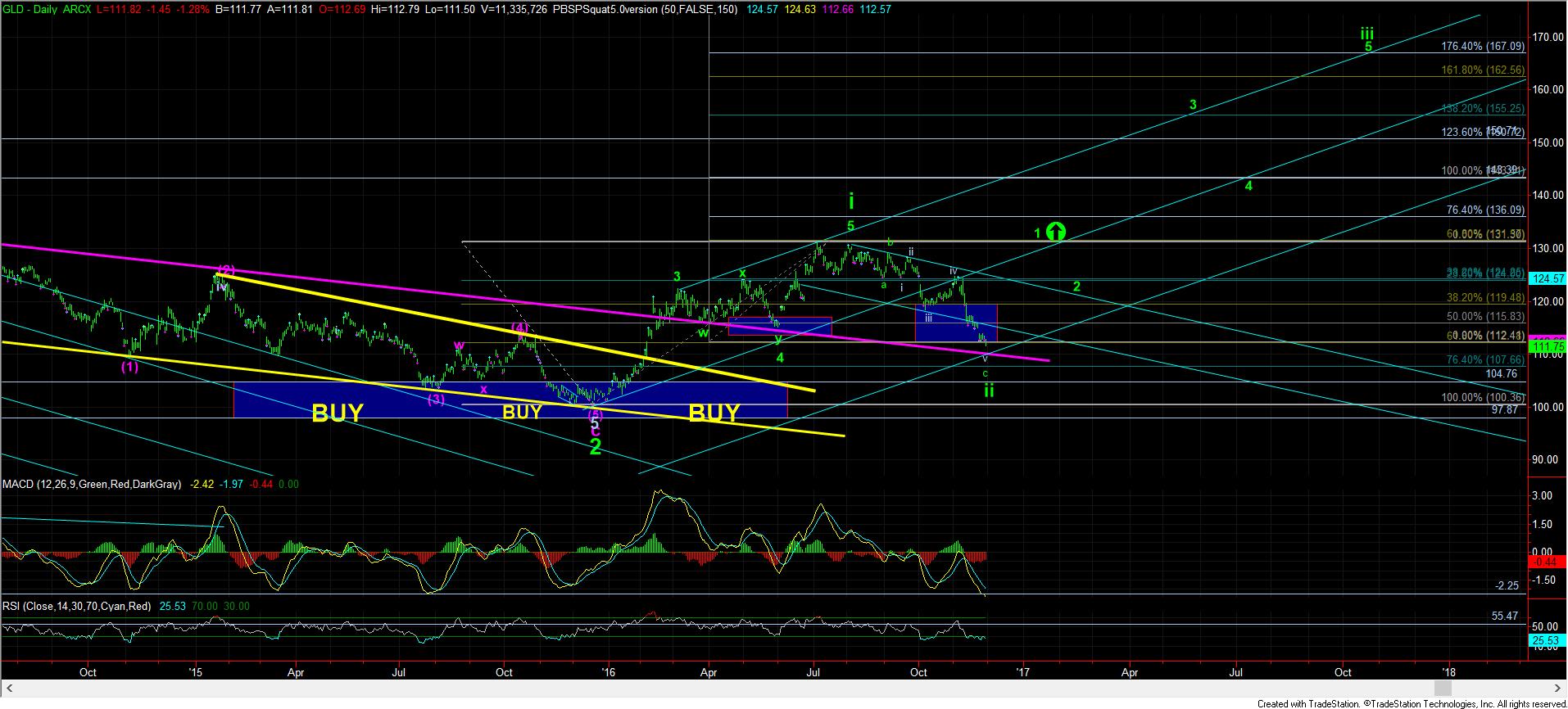 GLDdaily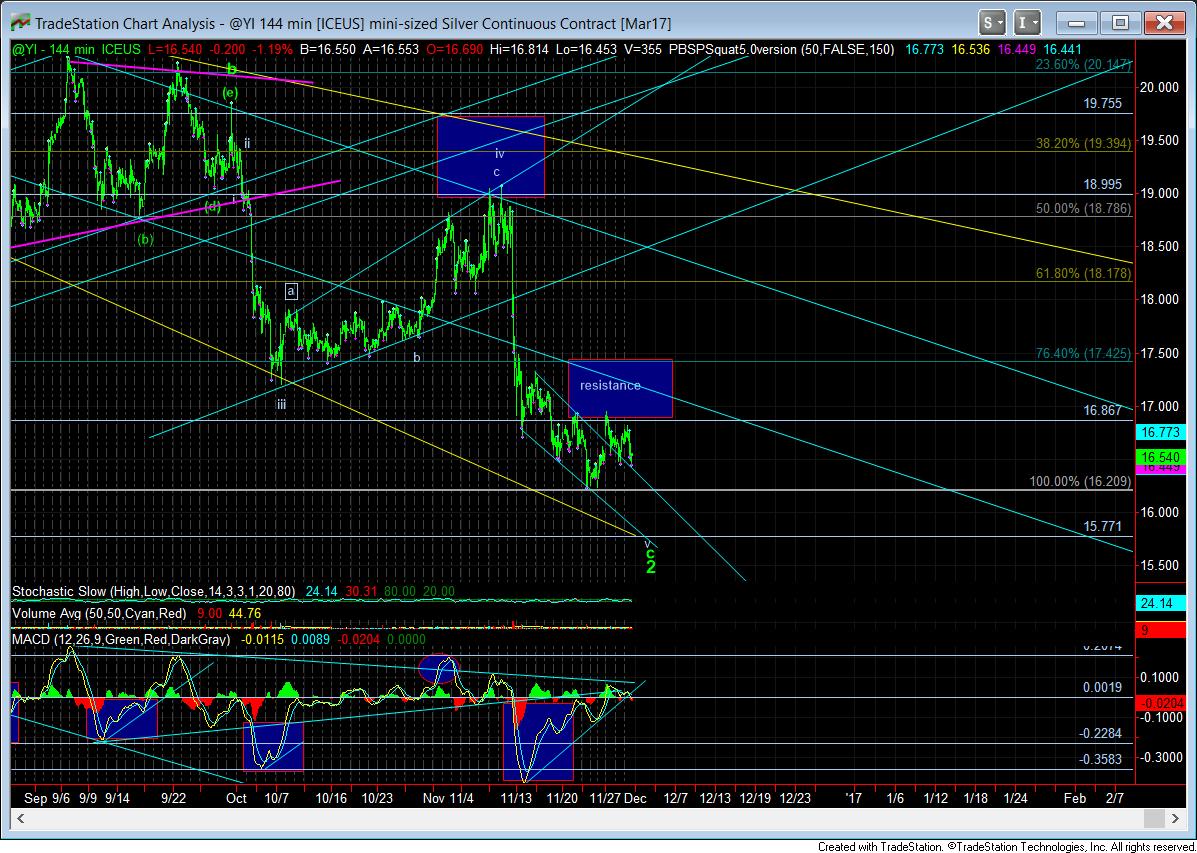 silver144min