The range has expanded, expect more.
We are still in the early stages of a larger degree Primary wave 4. It is heading a lot lower of the next 12-24mo. It is possible that the Nov 8th top was ALL of a B wave inside the (A) of P.4, it is also possible that the lows made last week are attempting to hold as an alt circle b for a circle b up in a wider flat of the same B with similer or slightly higher resistance to the high struck earlier this month.
Pressing higher into 2700s and/or holding 2650 region would favor the c higher toward 2760-2800.
Failing to hold 2650 region and breaking 2630 SPX would be more immediately bearish.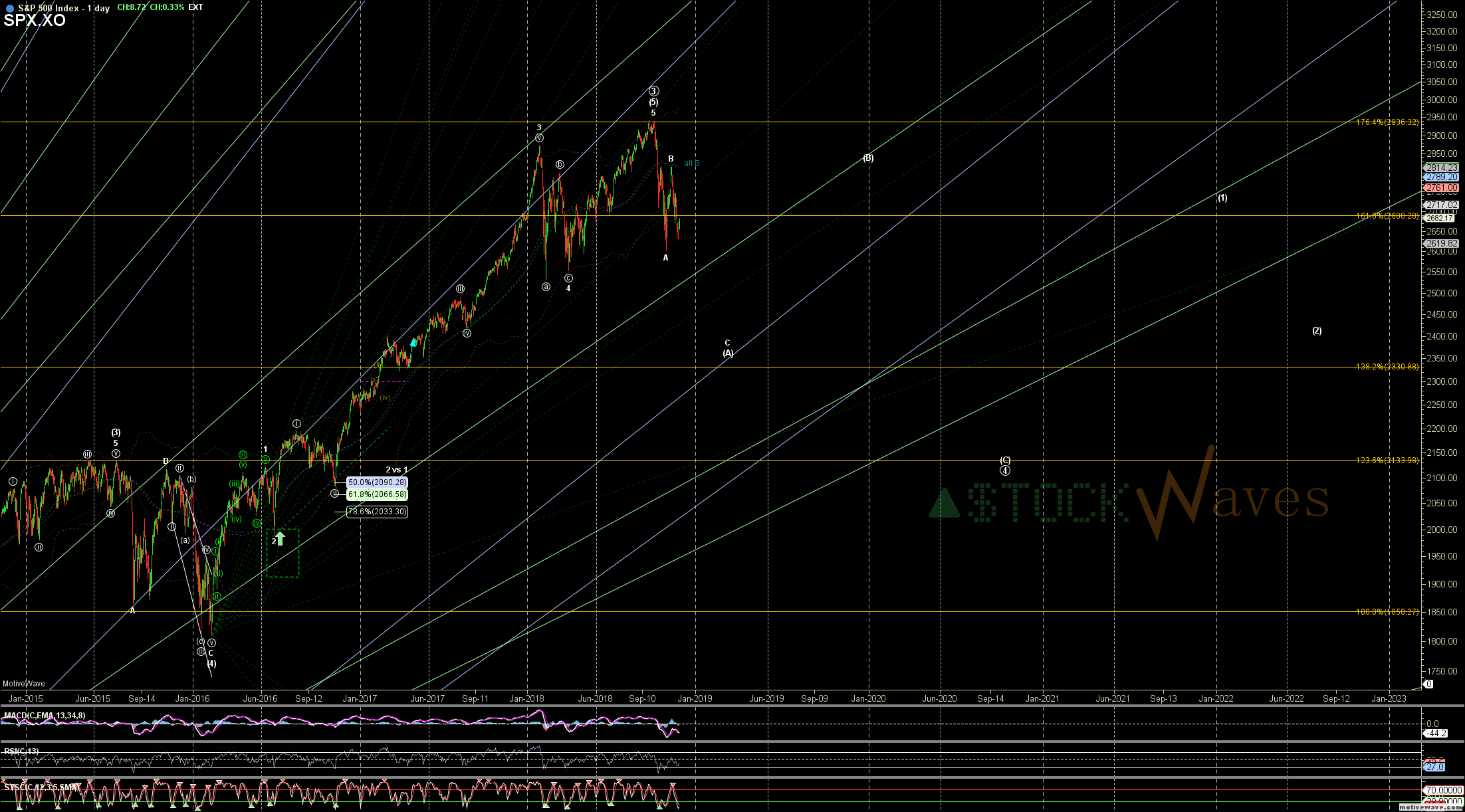 SPX.XO - Primary Analysis - Nov-27 1714 PM (1 day)