The Correction Continues - Market Analysis for Oct 12th, 2016
Today, the Fed presented the minutes to its last meeting, and we may be seeing déjà vu all over again. It seems the market reacted to the upside right after the minutes were released, but I still think it will have the same end result where we will drop lower than the level the metals were at when it was announced.
The market is now in the middle of two potential counts. While it is certainly possible that we are on our way down to complete wave v of the c-wave down, my "preference" is still to see a c-wave up for a bigger wave iv.
So, I am going to make this update simple, as well. While my "preference" is for us to see higher levels to complete a wave iv, I have no immediate micro 5 waves up to be convinced this will be the case. Along the same lines, I see no evidence that the market has bottomed, so I am still looking for the lower low to complete wave v.
This means I have no immediate micro wave structure upon which I would trade, but would allow another day or two for the market to give us a set up for the next bigger move.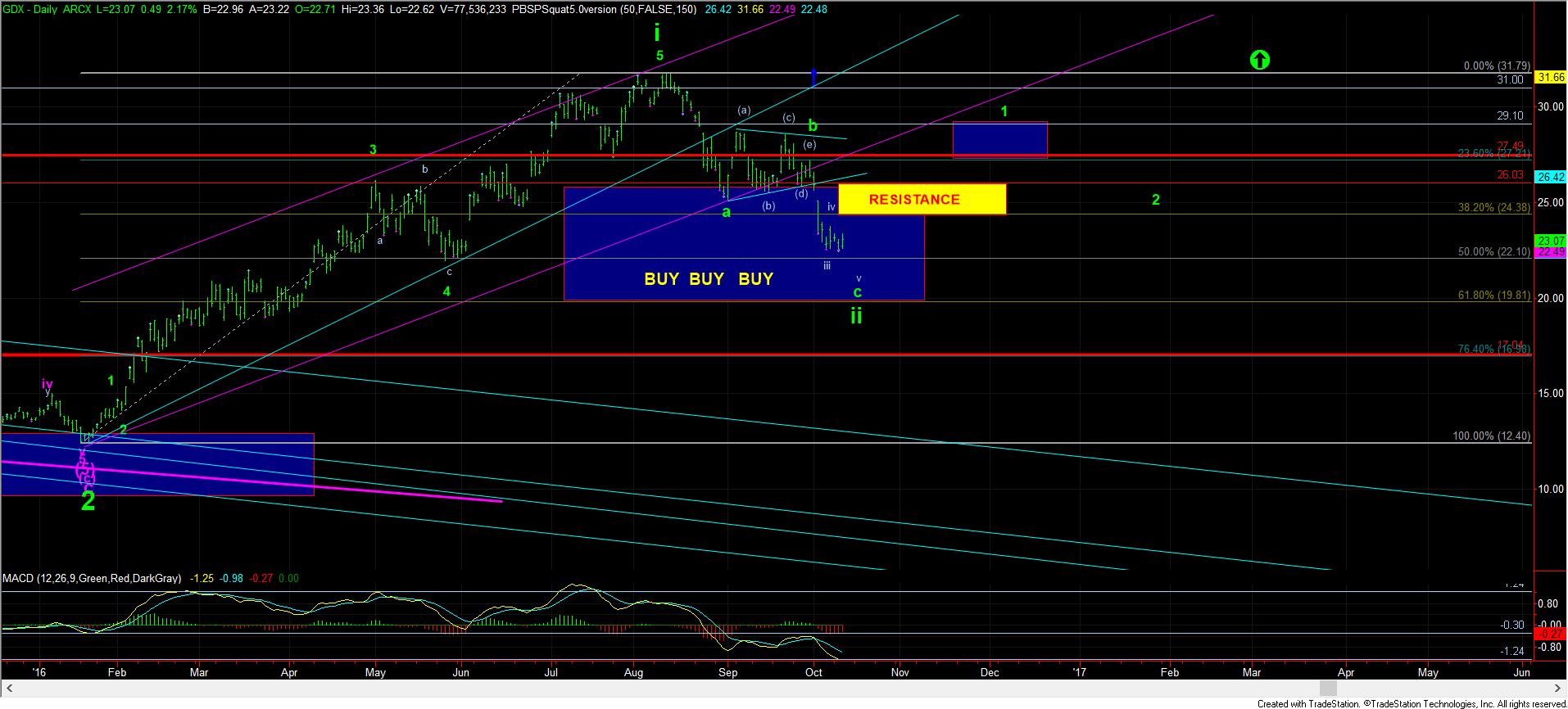 GDXdaily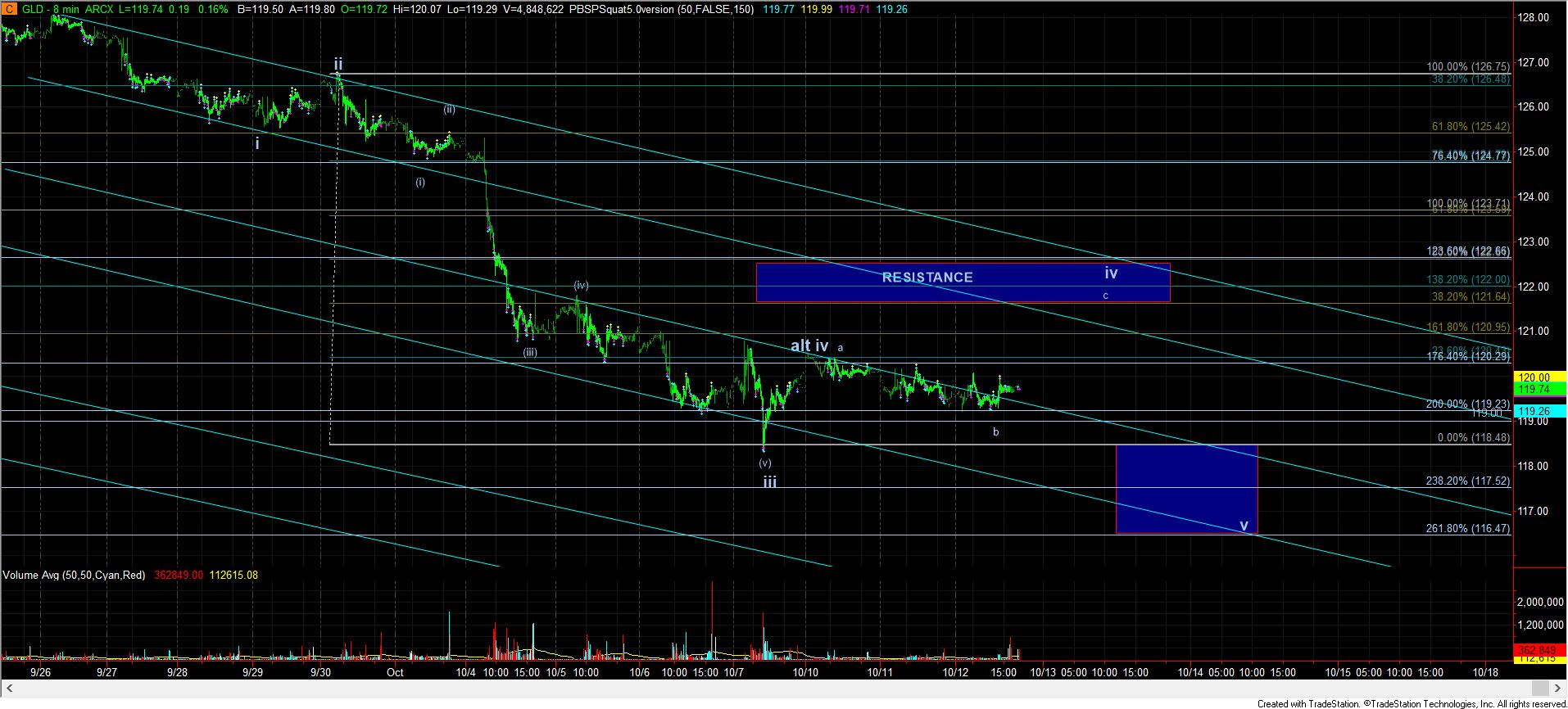 GLD 8min
silver144min