CABPCR - .08 😱
This is a MUCH better tool for identifying "extreme" bottoms, but this is a reading worthy of at least checking on some stops and grabbing a bit more cheap insurance.
There are a number of charts in Stock Waves that we have nearing the tops on wave 1 of (3) allowing for some consolidation as 2. We are watching for some potential #rotation.
3770s & 3730s key immediate support in ES. 3795 region still key micro support.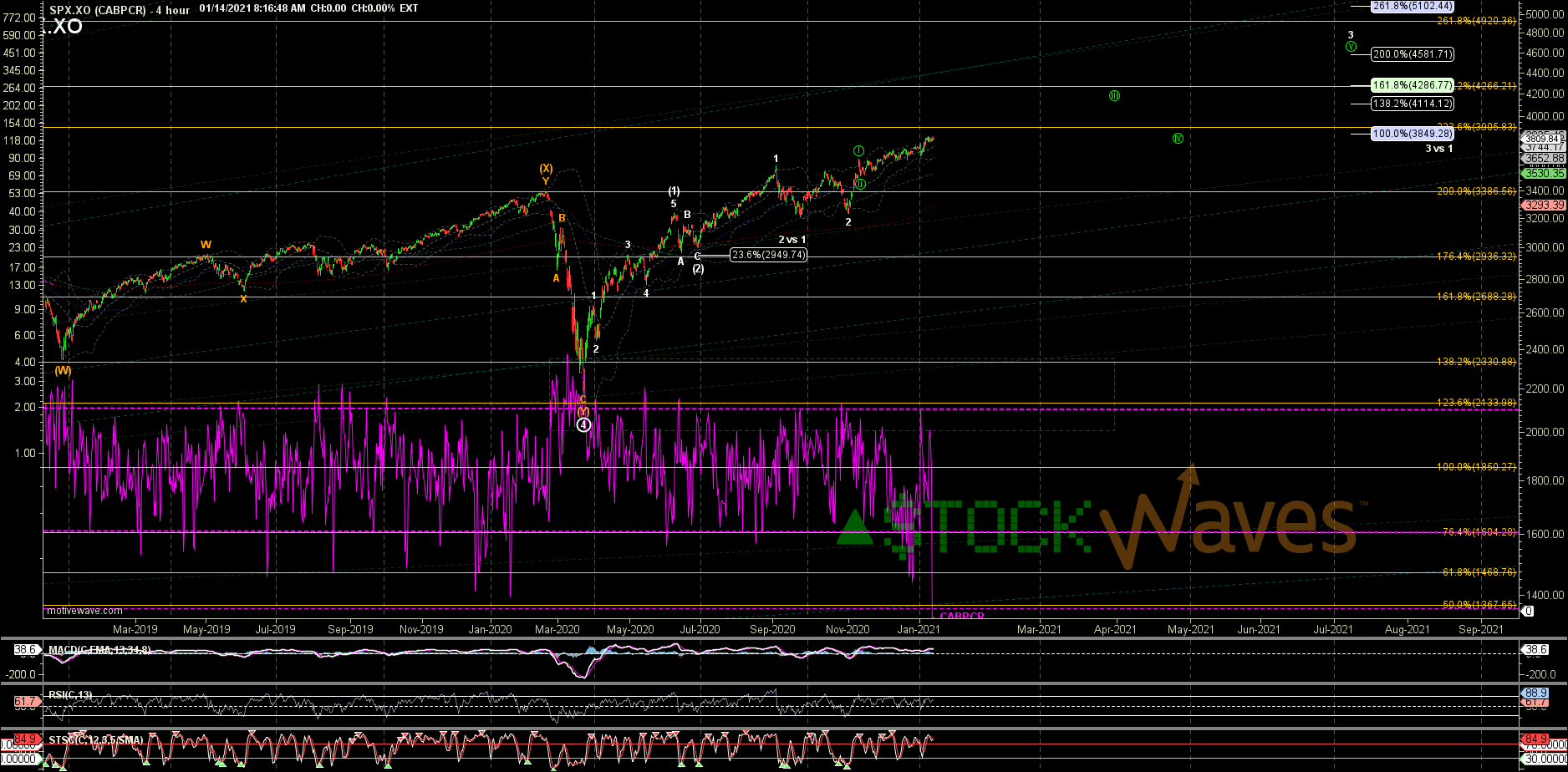 SPX.XO - CABPCR - Jan-14 0816 AM (4 hour)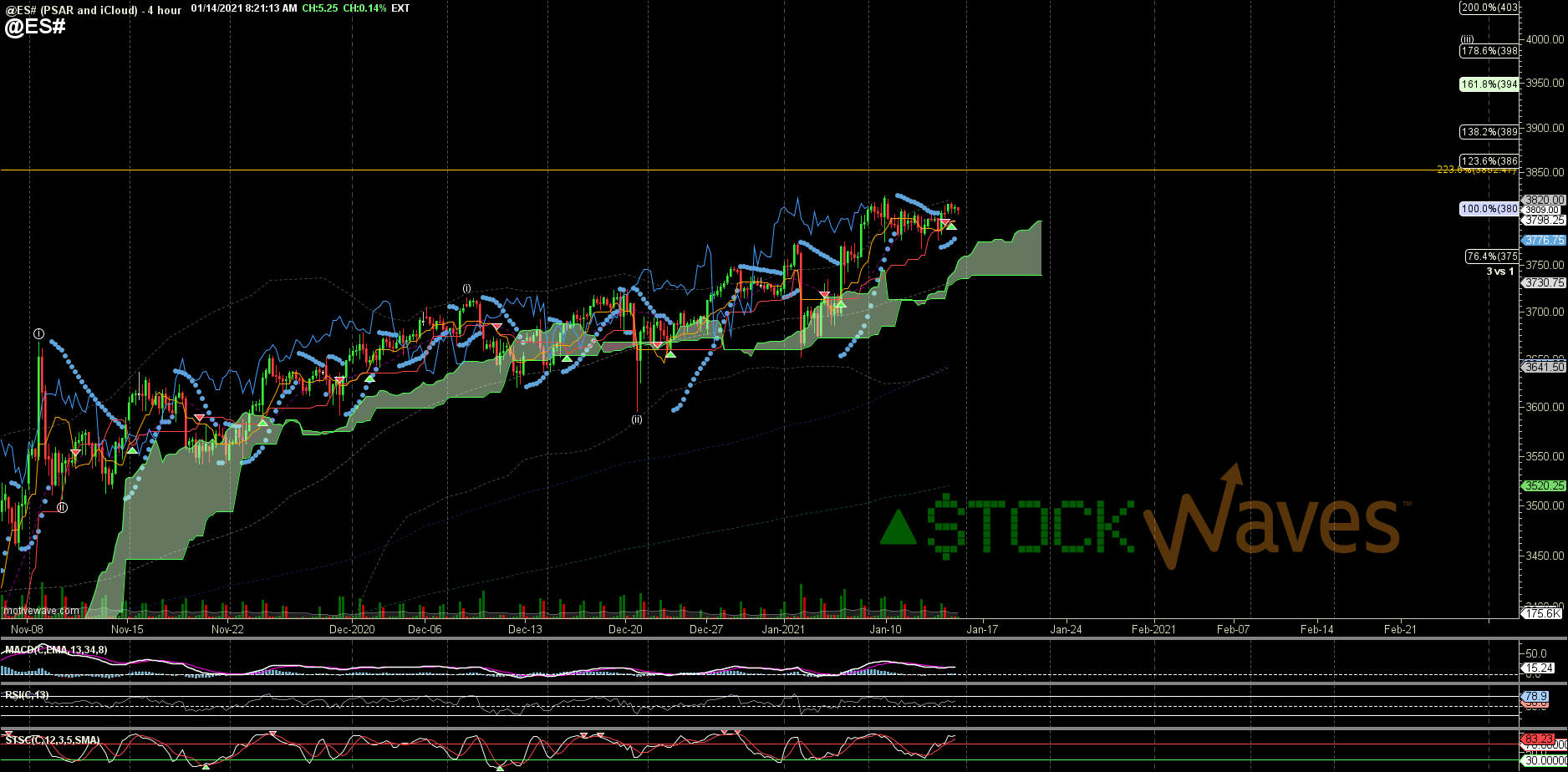 @ES# - PSAR and iCloud - Jan-14 0821 AM (4 hour)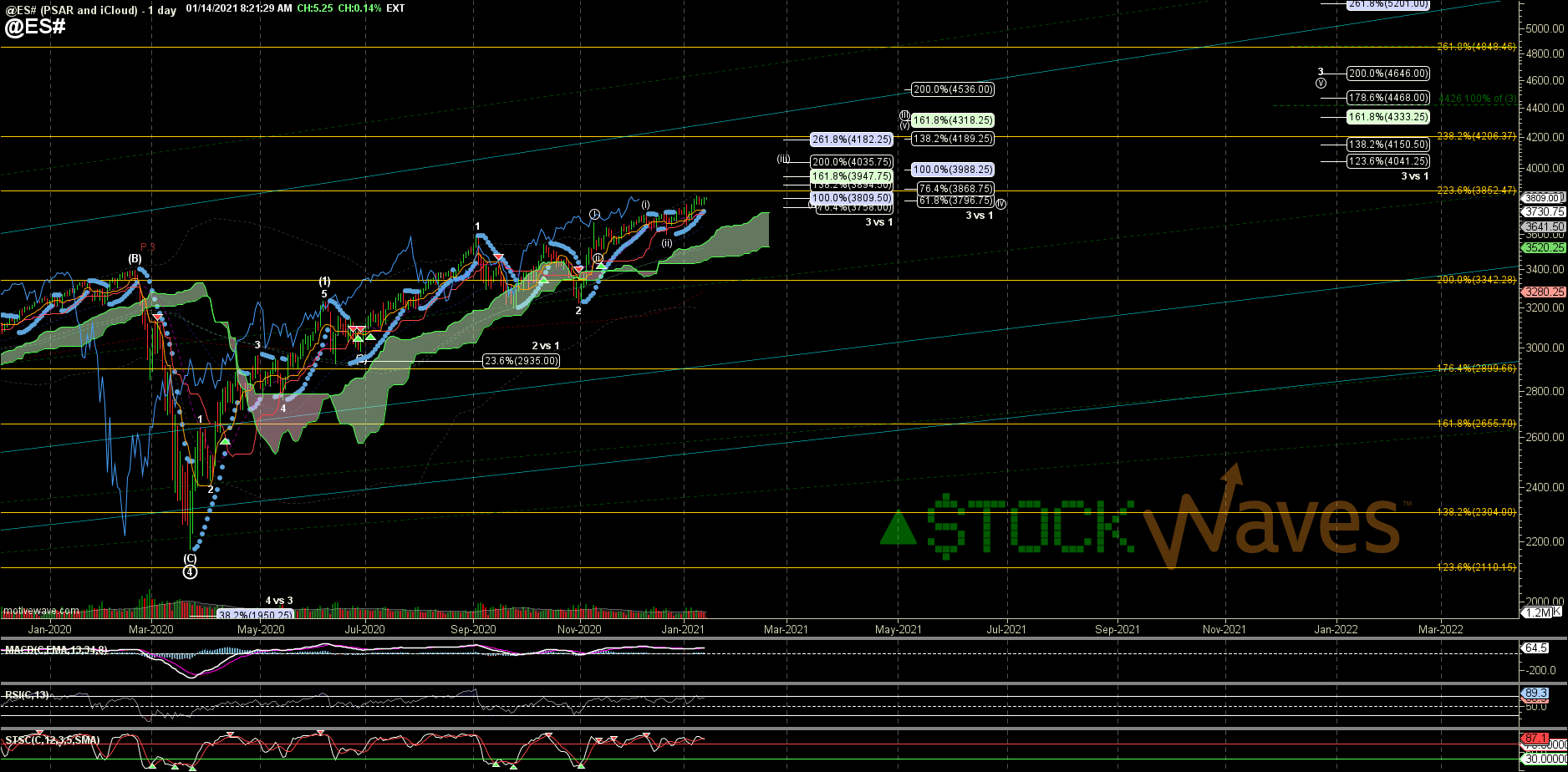 @ES# - PSAR and iCloud - Jan-14 0821 AM (1 day)